Divorce and Pregnancy Attorney in Monmouth and Ocean County NJ
What must one keep in mind when considering a divorce and are pregnant or their partner is pregnant? Read on to learn more.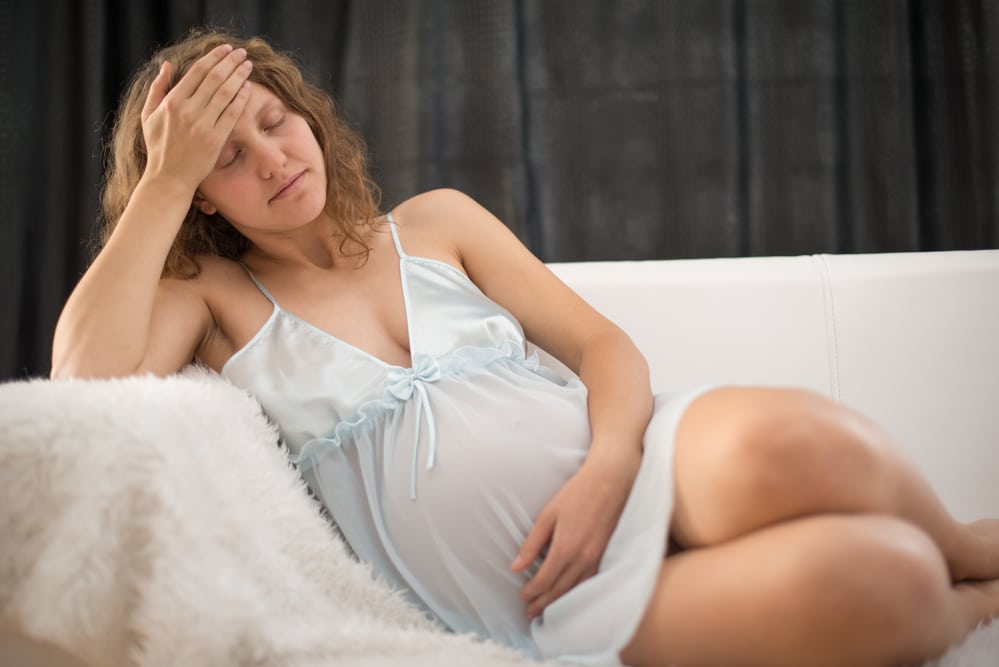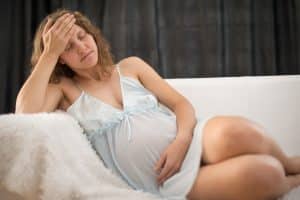 The decision to end a marriage is one of the most difficult ones a person makes in their life. There are countless considerations to take, not the least of which is the wellbeing of your children. If you are pregnant when you decide to separate from your partner, the doubts about your growing family's future are all the more pressing.
The divorce process is geared to protect the well-being of your unborn child
When you are going through the process of divorce and children are in the picture, you will take additional steps to ensure their total wellbeing as the central facet of your divorce procedure. In fact, the New Jersey Superior Court: Family Part considers involved children's wellbeing to be the foundational filter through which all decisions are made.
Custody Agreement and Divorce While Pregnant
All New Jersey couples who are divorcing with children involved, born or unborn, must come to a shared custody agreement that reflects the child's best interests. While the types of custody agreements vary, all must include what is known as "parenting time." Parenting time is an arrangement that sets a fixed schedule of visits, enforceable by the court. The arrangement is of the parents' shared choosing according to their needs and life structure moving forward, as long as it holds central the best interest of the child. Examples include
Shared Physical Custody Agreement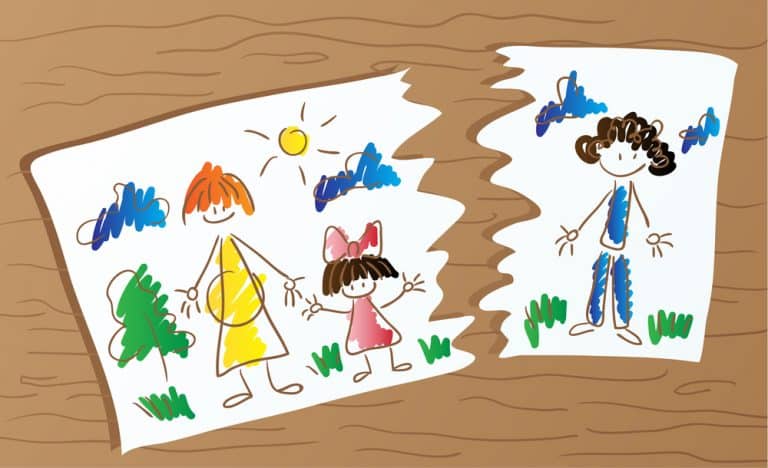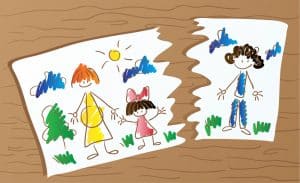 This agreement dictates that each parent shares equal time with their child, whether through alternating weeks or shorter/longer periods between parents. The exact arrangement would consider the child's needs depending on their age and other factors, such as stability considerations, school, bonding needs for young children, etc.
Residential Parent / Alternate Residential Parent Agreement
Residential Parent / Alternate Residential Parent Agreements mandate that the residential parent is the child's primary care provider. The alternate parent spends shorter amounts of time with the child following the Parenting Time Agreement schedule, such as weekends and summers.
Sole Physical Custody
Sole physical custody is a legal arrangement in which one parent is the primary caregiver, and the other parent has very limited visiting rights, if any. There are varying conditions involved in a sole custody arrangement; in some cases, parent visits must be supervised. Because the New Jersey Superior Court Family Part generally leans toward a child having contact with both parents in all but extreme circumstances, supervised visits are an oft used alternative to complete denial of visiting rights.
In all custodial arrangements, both parents are legally required to support their child financially during and after a divorce. The father is responsible for sharing the cost of the birth and continuing support for prenatal care. You will also develop the shared parenting plan and child support arrangement with the help of your lawyers.
Can pregnancy delay a divorce?
While a child's coming birth will certainly impact the results of divorce proceedings, it is important to be clear that neither partner may use the pregnancy to prevent the divorce from moving forward. According to New Jersey law, children who are still in utero at the time of the divorce are considered legally the same as children born before the divorce if they are children of the separating spouses.
What if the wife is pregnant with another man's child?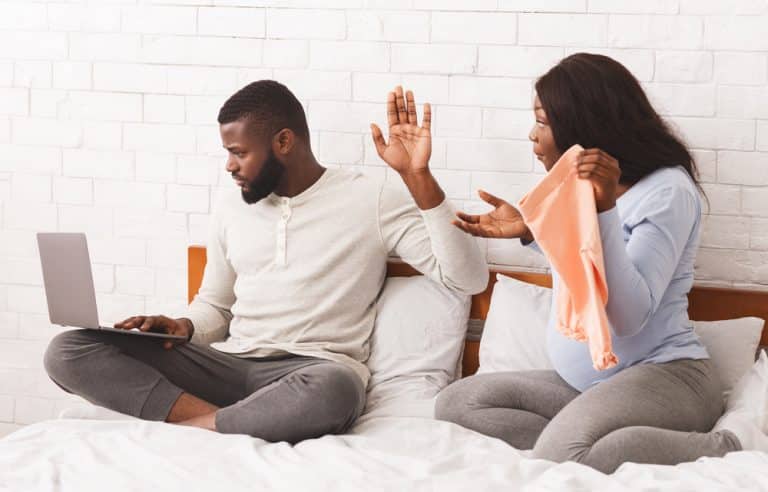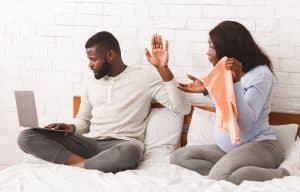 If the child's father is not the spouse, New Jersey law handles this case differently. If the husband presumes or knows that he is not the child's fire, he may file a Denial of Paternity with the New Jersey Department of Children and Families. If he is not sure, he may request a genetic test from the New Jersey Family Court to determine paternity. In the absence of these measures, he will be considered the biological father and responsible for all legal and financial duties.
The mother and the biological father can also file a Certification in Support of Establishing Paternity with the New Jersey Family Court, which liberates the husband from any presumed legal duties and strips him of any rights responsibilities as it relates to the child.
Contact a Brick and Sea Girt, NJ Divorce and Pregnancy Lawyer
At Bronzino Law Firm, LLC, our family law attorneys are experienced in supporting our clients across Spring Lake, Toms River, Point Pleasant, Brick, and the greater Ocean and Monmouth County areas to negotiate divorce and custody agreements.
To get in touch with a team member today regarding your pre-or post-birth divorce, call (732) 812-3102 or send a contact form to schedule an appointment with a Brick, NJ divorce lawyer.