Paternity Attorney Ocean and Monmouth County, NJ
Serving Parents across Monmouth and Ocean County towns including Sea Girt, Brick, Manasquan, Toms River, Neptune, Point Pleasant,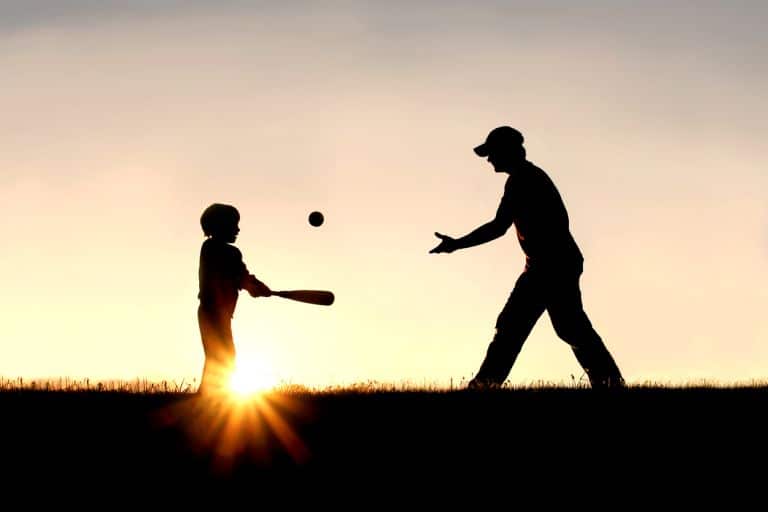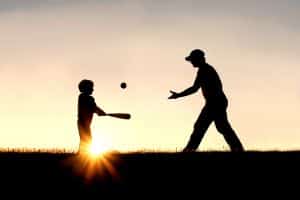 Pursuant to New Jersey state law, both mothers and fathers share equal legal rights as parents. This holds true for issues including child custody and child support. However, unlike mothers who are listed on the child's birth certificate by default, fathers must be granted legal paternity to enjoy these legal rights and responsibilities. To this end, paternity can be established using any one of several different methods.
The paternity legal team of The Bronzino Law Firm has extensive experience helping mothers, fathers, and children establish paternity in local Ocean County communities including Brick, Asbury Park, Point Pleasant, Spring Lake, Neptune, Toms River, and across all of Eastern New Jersey. Our firm believes that families are stronger when both parents are involved, and strive to protect the legal rights of our clients as parents. We offer highly personalized legal solutions which address the needs and concerns of our clients. Our qualified family law attorney keeps clients informed and involved throughout the legal process.
Call our office today to discuss your paternity or other family law needs and concerns in a free and confidential consultation with a member of our experienced legal team.
The Importance of Paternity in Toms River, NJ
Believing or even knowing that someone is the father of a child does not entitle a man to the legal rights and responsibilities of a father. Legal paternity must first be established in order to be granted rights as a father. Our Toms River parents' rights attorney helps families establish paternity for two main reasons:
Child Custody – the number one reason families petition to gain paternity is so they can take care of their children. Fathers with paternity will be given equal consideration for child custody as mothers. However, it is important to understand that equal consideration does not necessarily entail equal parenting time. The details of your child custody agreement will be determined as per the best interests of the child.
Child Support – in addition to being granted custody consideration, fathers with legal paternity may also be entitled to or responsible for child support payments. Again, mothers and fathers are treated equally when it comes to child support, and your the terms of any child support agreement will be determined on a case-by-case basis.
How is Paternity Established in Monmouth and Ocean County?
There are three primary ways our Ocean County attorney may be able to prove paternity in New Jersey:
Legal presumption of paternity – men are legally "presumed" to be the father of a child if they are married to the mother when the child is born. This will also hold true if the parents were married within 300 days of the child's birth going backwards in time.
Certificate of parentage – couples may also sign what is known as a certificate of parentage at any time to acknowledge the paternity of the father. This must be filed with the state of New Jersey Registrar in order to have the father added to the official birth certificate.
Filing a paternity action – when parents do not agree about a child's parentage, they may choose to take their claims to court. Fathers, mothers, children, caretakers, or social workers may file a formal paternity action at any time before the child's 23rd birthday.
Manasquan Paternity Lawyer Helps Clients File Paternity Actions
Filing a paternity action will begin a formal trial in the New Jersey Family Court System. Our Sea Girt paternity lawyer will present your case to a judge and explain why you believe that the alleged father either is or is not the father of your child. It is important to understand that while the courts are interested in determining the biological father of the child, they will be considering the best interests of the child first and foremost.
Many paternity actions are settled without the need for genetic testing. Either parents will agree to the paternity of the child or a judge will rule based on the evidence at hand. However, genetic testing is available when necessary. If a DNA test is part of your paternity action, all of the following may be true:
Tests must be administered at a state-approved facility
Tests must show a 95 percent probability or higher to prove legal paternity
The party requesting the DNA tests will be responsible for the associated costs (with a few exceptions)
Results may be formally contested within 10 days of the results being received
Contact a Brick Paternity Attorney Today
Paternity attorney Peter J. Bronzino takes pride in serving Ocean County families from local communities including Manasquan, Toms River, Spring Lake, Brick, Point Pleasant, Wall, and across Eastern New Jersey. Attorney Bronzino believes in offering high quality legal service at fair and reasonable rates. Our smaller firm size allows our team to give each one of our clients the individual attention and respect they and their family deserves. Our legal team believes in approaching family law legal matters with a communicative and open approach, but will not hesitate to aggressively pursue and protect our clients' legal rights.
For a free and confidential consultation regarding paternity or any other legal matters as a New Jersey parent, please contact us online or through our Brick, NJ offices by calling (732) 812-3102 today.