Is My Home Marital Property? Jackson, NJ Divorce Attorney
Serving Clients across Monmouth and Ocean County Towns including Brielle, Asbury Park, Brick, Jackson, Toms River, and more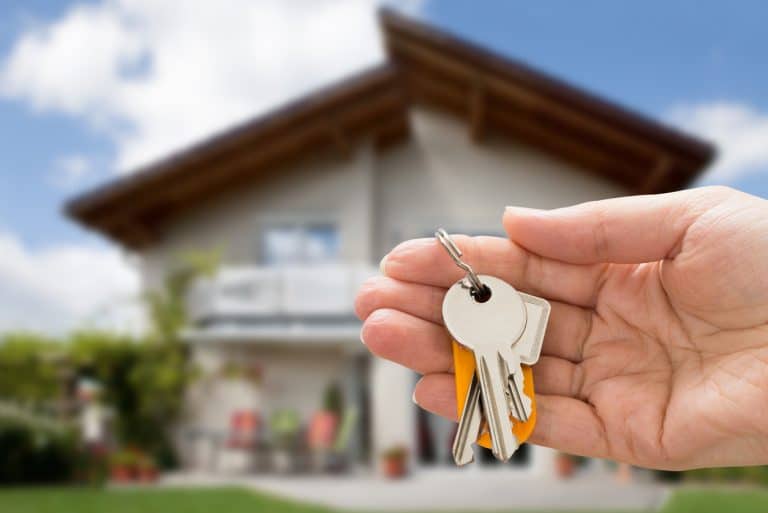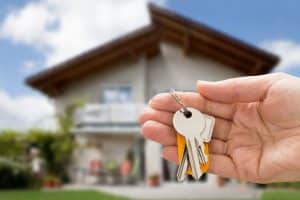 All divorces involve some form of equitable distribution of marital assets. In New Jersey, equitable distribution statutes dictate that all assets which are deemed to be "marital property" must be divided fairly and reasonably. These statutes extend to owned real estate and therefore may extend to your family home. Whether or not your home will be considered marital property depends on a number of factors including the purchase date, marital contributions by each spouse, and much more. Additionally, it is important to understand that there are several options available to divorcing spouses when it comes to how best to distribute marital property during divorce.
Equitable distribution attorney Peter J. Bronzino founded The Bronzino Law Firm with the goal of providing high quality family law legal solutions to families across Ocean and Monmouth County communities such as Neptune, Asbury Park, Point Pleasant, Toms River, Manasquan, Brick, and across Central New Jersey. Our smaller firm size is ideal for clients looking for a more personalized approach to divorce law. Unlike some other firms, you will work with the same attorney and legal team throughout the legal process from beginning to end. To learn more about how Attorney Bronzino has helped the local community, feel free to read our client testimonials.
If you or a loved one is going through a divorce, please contact our conveniently located Brick, NJ or Sea Girt, NJ offices today for a free and confidential consultation by calling (732) 812-3102.
Ocean, NJ Equitable Distribution Laws
To understand what will happen with your family home, one must first understand New Jersey equitable distribution laws. Our Ocean equitable distribution lawyers will review two high level legal terms and concepts to help illustrate what you can expect during the divorce process.
Marital Property – in the simplest of terms, assets and/or debts which were acquired during a marriage may be considered marital property. Pursuant to NJ laws, all assets and debts which are considered marital property, including real estate, must be divided. What is and what is not marital property can be a complex issue and is considered on a case-by-case basis.
Marital Contributions – additionally, when both spouses contribute financially, with time investments, or with general upkeep, that may entitle the contributing spouse to a portion of the asset or debt. A common example is a family home which was purchased prior to a marriage, but was paid for and/or maintained by both spouses during the marriage.
Toms River Property Division Attorneys Valuate Real Estate
In the case that your divorce involves the equitable division of a family home, fairly and accurately valuing that real estate becomes an important issue. Our Toms River property division attorneys' experience has shown that working with industry professionals can often lead to the best results. As we will discuss in the following section, how you and your spouse eventually distribute your real estate is a factor, but understanding how much your home is worth is always a great first step.
Getting a real estate appraisal is often a fast and relatively inexpensive process. If you are planning on selling your home, the sale process may involve an appraisal by mortgage companies, real estate agencies, insurance companies, etc. If not, it is possible to hire a professional home appraiser or real estate agent to help accurately valuate your home.
Dividing the Marital Home During Divorce in Monmouth County
Our Monmouth County property division attorneys believe that when it comes to dividing the family home, the biggest decision lies in how the property will be distributed. Once you have established the value of your family home, it must be equitably distributed in a manner which suits both parties. Divorcing spouses may choose any of the following options:
Perform a "buyout" – many families wish to retain their family home for personal and practical reasons. When both spouses are on the deed, a buyout must take place where the property is legally transferred to a single owner
Sell the family home – the simplest and "cleanest" option is often to sell your real estate and divide the profits from the sell equitably, if any
Retain joint possession – some families elect to retain possession of the property as is, often times to allow a former spouse to remain in the family home without an additional financial burden. This option has the potential for complication, and should be considered carefully
Questions about the Marital Home and Divorce? Contact our Divorce Lawyers with Offices in Brick, NJ and Sea Girt, NJ Today
The equitable distribution lawyers of The Bronzino Law Firm have years of focused experience helping clients divide their family home and other marital property throughout Monmouth County and Ocean County areas such as Spring Lake, Brielle, Jackson, Brick, Neptune, Wall, Asbury Park, and across Central New Jersey. We understand that the divorce process is an important financial event, but it is also highly personal. Our divorce legal team is proud to offer dynamic and high quality legal solutions both outside of the courtroom and through formal litigation.
Please contact us online or call our Brick, NJ or Sea Girt, NJ locations by dialing (732) 812-3102 today to speak to one of our equitable distribution attorneys today in a free and confidential consultation.