Child Custody and Parenting Time Enforcement Attorney Ocean County, NJ
Serving Families across Ocean and Monmouth County communities such as Wall, Point Pleasant, Asbury Park, Toms River, Neptune, Manasquan, Brick, and more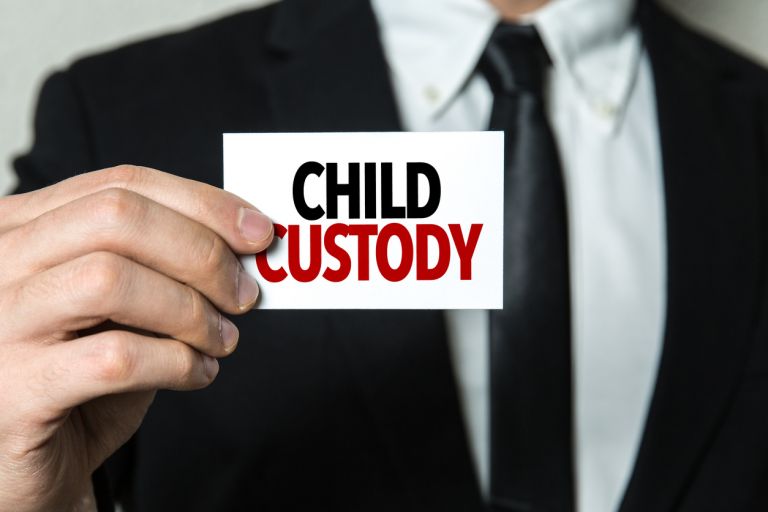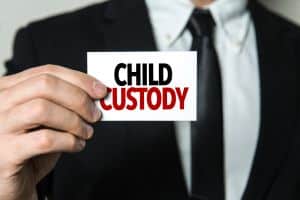 Child custody agreements are often the result of well thought out plans which are designed for the wellbeing of children. When the terms of such an agreement are ignored, it can be extremely frustrating for parents and caretakers. As with other agreements pertaining to divorce such as child support, alimony, and asset division, the terms of your child custody agreement are only as good as their ability to be enforced.
For co-parents in New Jersey, there are many ways to enforce your agreement custody agreement. Before making any rash decisions, it may be a great idea to first contact a qualified and experienced divorce attorney to discuss your options.
At The Bronzino Law Firm, we have successfully resolved child custody disputes for our Ocean County clients throughout local communities including Wall, Point Pleasant, Brick, Toms River, Jackson, Monmouth County, and across Eastern New Jersey. Our child custody enforcement attorney understands that for parents, nothing is more important than their children. We approach agreement resolution with a collaborative and amicable mindset, but will not hesitate to aggressively defend your legal rights as a parent.
Call our office today for a free and confidential consultation regarding your questions and concerns regarding child custody or any other family law matter.
Point Pleasant Child Custody Enforcement Lawyer Discusses Breach of Agreement
Beyond the nuts and bolts of adhering to your written child custody agreement, there are a litany of behaviors which may be considered a violation. Our Point Pleasant Child Custody enforcement lawyer has seen all of the following and more contested in a court of law:
Parental Alienation: even very young children are intelligent and highly sensitive to the behavior of their parents. Parental alienation is a form of emotional child abuse when a parent attempts to make a child feel ill will towards another co-parent or caretaker.
Failure to Stick to the Schedule: If the kids should be dropped off at 1:00 on Sunday, they need to be dropped off at 1:00 on Sunday. While reasonable leeway is a given, adhering to the schedule of your agreement is a serious matter.
Dangerous Parental Behavior: "dangerous" may seem like a strong term, but the courts view potentially harmful behavior such as smoking near children, parenting while intoxicated, doing drugs around children, using hateful language, and much more as grounds to modify a child custody agreement.
What Can I Do if a Co-Parent is Ignoring our Ocean, NJ Child Custody Agreement?
In the case where your co-parent has breached your written child custody agreement, your first reaction will likely be anger and frustration. While this is certainly understandable, allowing cooler heads to prevail will serve you and your children in the long run. Our Ocean County child custody enforcement attorney recommends the following:
Do contact your co-parent and discuss your concerns
Do speak you an Ocean County child custody enforcement attorney to understand your legal rights
Do write down and document all instances where your agreement has been breached
Do make necessary modifications to your agreement if it will lead to a better situation for you and your children. This can be done with the help of an attorney outside of court or through a court hearing
Do not get your children involved by ostracizing your co-parent, asking them to take sides, or in any other way
Do not attempt to "punish" your co-parent by taking matters into your own hands. Either of these actions can be damaging to your children and may also be held against you in future legal proceedings
Filing a Motion for Contempt in Monmouth County
If all else fails, our Wall enforcement of child custody agreements attorney will help you file a motion for contempt. This involves filing a complaint in the New Jersey Family Courts system with proof that your co-parent has refused to adhere to a court order. The onus is on the parent filing the motion to provide evidence of this breach of contract.
A successful motion for contempt may result in the offending co-parent being fined, arrested, and even spending time in county jail. It may also lead to a modification to your existing child custody agreement in light of these events.
If at any point the actions of a co-parent or caregiver lead you to believe your child is in danger, call the police immediately. Just be aware that this option should be reserved for serious situations only, and not when your absent minded co-parent took the kids to get ice cream and lost track of the time.
Contact a Brick Child Custody and Parenting Time Enforcement Attorney Today
Child custody and parenting time enforcement attorney Peter J. Bronzino, Esq. has extensive experience helping parents enforce their existing agreements in local Ocean County and Monmouth County communities including Brick, Spring Lake, Sea Girt, Howell, Wall, Point Pleasant, Toms River and all of Northern New Jersey. Our firm is built on the foundation of strong attorney-client relationships which larger firms simply cannot match. Attorney Bronzino believes in keeping clients as informed and involved as possible throughout the legal process in order to offer personalized legal solutions.
If you or a loved one has any questions or concerns about enforcing an existing child custody, child support, alimony, or other family law agreement, please contact us online or through our Brick, NJ office by calling (732) 812-3102 today for a free and confidential consultation.