WHAT IS PARENTAL ALIENATION?
|
|
WHAT IS PARENTAL ALIENATION?
Parental Alienation Attorneys Toms River, NJ
Serving Familes Across Monmouth and Ocean County towns including Manasquan, Spring Lake, Asbury Park, Point Pleasant, Brick, Jackson, and much more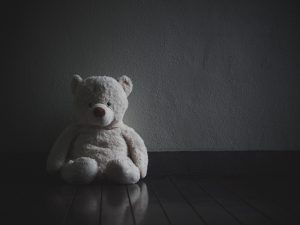 Children are more sensitve and intelligent than many of us realize. This is especially true when going through a potentially tumultuous time such as a divorce, legal separation, or a child custody dispute. Unfortunately, even when co-parents are trying their best, their behavior can have an adverse effect on the mental wellbeing of children. Furthermore, some parents intentionally will tell children certain things in order to manipulate them. This form of child abuse is known as parental alienation. When a child has been willfully or unintentionally turned against a co-parent or guardian, that act of parental alienation is taken very seriously by the New Jersey Courts.
The child custody attorneys of the Brozino Law Firm understand that issues of parental alienation and child abuse can be extremely difficult and emotional for parents and children alike. Our firm has extensive experience guiding families through the legal process involving parental alienation across Ocean and Monmouth County towns such as Sea Girt, Brick, Spring Lake, Wall, Toms River, Point Pleasant, Manasaquan, and all of Central New Jersey. Our smaller firm size allows our qualified attorneys to offer personalized and effecitve legal solutions for fair and reasonable rates.
To learn more about your rights as a co-parent when parental alienation is involved, please call our Sea Girt or Brick, NJ offices today at (732) 812-3102 for a free and confidential consultation.
What is Parental Alienation? Wall, NJ Child Custody Attorneys
Parental alienation may be considered any action taken by a trusted adult which may lead to a child fostering hostility towards a parent, guardian, or other family member. Our Wall parental alienation attorneys understand that common forms of parental alienation can include:
Telling a child that he or she loves the child more than the other co-parent
Lying to a child about a co-parent or family member in such a way that the co-parent is cast in a negative light
"Rescuing" the child from a co-parent, falsely conveying the message that the child is not safe with the other co-parent
Sharing inappropriate details with a child or forcing them to act as a go-between
Any action which may lead a child to fear, hate, disrespect, or otherwise think ill of their co-parent or family member
Parental Alienation as a Form of Child Abuse in Ocean, NJ
The New Jersey Family Courts view parental alienation as a form of child abuse. While it may not be considered as heavily as other forms of abuse such as physical or sexual abuse, it may still have a material impact on child custody hearings. This is due to the well-documented dangers to the emotional and psychological well-being of children.
Severe cases of parental alienation have also been known to lead to situations where children and parents are not in contact for months, years, or even for the duration of their lifetime. This is damaging to children and to parents, alike. Consider the perspective of a parent who has done nothing wrong losing their relationship with a child over intentional lies told be their co-parent. For this and many other reasons, parental alienation is taken very seriously by family court judges.
Point Pleasant Parental Alienation Syndrome Lawyers
As established in the previous section, parental alienation is often considered a form of child abuse. Our Point Pleasant child custody lawyers often see child abuse and/or domestic violence play a large role in child custody considerations. This is due to the fact that child custody agreements are reached in order to serve the best interests of the children involved. If a co-parent is demonstrably harmful to the physical, mental, and/or psychological wellbeing of a child, that will be heavily considered.
Parental alienation may therefore lead to a situation where the offending co-parent receives less or potentially no custody. This can also have an impact on parenting time and visitation within child custody agreements. It is important to understand that there is no one-size-fits-all solution when it comes to child custody. By working with a Point Pleasant child custody lawyer, you will be giving yourself and your family the best chance of reaching a fair and amicable resolution to your child custody dispute.
Concerned About Child Manipulation by a Parent? Call our Child Custody Attorneys with Offices in Brick and Sea Girt Today
At The Bronzino Law Firm, our child custody attorneys are proud to serve local Ocean and Monmouth County clients across Brielle, Brick, Jackson, Sea Girt, Neptune, Asbury Park, and all of Central New Jersey. We understand that legal issues involving parental alienation and other forms of child abuse are of the utmost important to our clients. We strive to resolve legal issues outside of the courtroom when possible, but will not hesitate to aggressively litigate when necessary. To learn more about how we have served clients in our local communities, read our client testimonials.
If you have questions or concerns regarding parental alienation or other complex parenting issues, please contact us online or through out Brick or Sea Girt, NJ offices by calling (732) 812-3102 today for a free and confidential consultation.