Parental Alienation Lawyer Sea Girt NJ
Serving Parents across Ocean and Monmouth County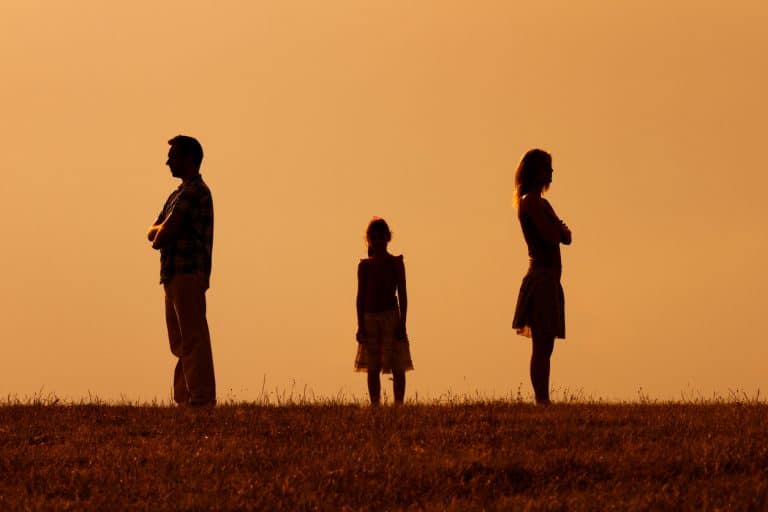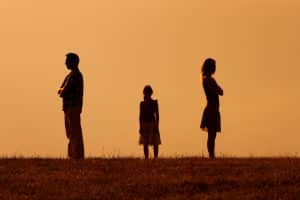 Even the most amicable of divorces or co-parenting relationships can be stressful, and cause parents to act in ways which they normally would not. What's more, when it comes to child custody conflicts, even the most rational of parents can behave in irrational ways.
That is to say, in many situations, parents can do, say, or act in ways which alienates their children from the other parent, something which New Jersey family courts frown heavily upon. Known as "parental alienation", when one parent or the other is intentionally or unintentionally harming the relationship their children have with the other parent, legal action may become necessary in order to modify the existing child custody and visitation agreement, and limit the children's exposure to this kind of harmful behavior.
On the other hand, some parents may feel alienated from their children, but not realize that it is their own harmful actions which is causing the divide. Parental alienation cases can often be very subjective for this reason, as each parent can believe it is the other which is causing a divide, making it all the more important for any parent facing a child custody matter involving parental alienation to retain the counsel of an experienced family law attorney.
At the Bronzino Law Firm, we have extensive experience helping parents and families to resolve family law and divorce issues of all kinds across the greater Ocean and Monmouth County area. We focus on providing highly attentive and effective legal counsel to each of our clients, and understand that the more we know about your situation, and the more you know about your legal options and rights moving forward, the better we can reach a resolution which accurately reflects your needs, concerns, and unique situation.
Call our Brick office or our Sea Girt office at (732) 812-3102 to discuss your parental alienation or other family law matter in a free and confidential consultation with a member of our legal team today.
What Actions Are Considered 'Parental Alienation' in Monmouth County?
The most basic definition of parental alienation is any action (or inaction) taken by one parent which results in their children harboring negative feelings towards their other parent. Again, it is important to reiterate that while some parents are certainly actively trying to harm their child's relationship with the other parent, other times parents may not even realize that what they are doing is considered parental alienation, while other times a parent's feeling of alienation may be due to their own negative behaviors (lack of interest, drug or alcohol abuse, physical and/or mental abuse or the children, etc.).
With all that being said, below is a list of actions most commonly considered to be acts of parental alienation:
Either parent lying to their children about the other parent, or painting the other parent in a negative light
Either parent forcing their children to take sides in a family dispute or family law dispute
Either parent not observing the court-ordered visitation or custody rights of the other parent i.e.:

consistently late to pickup/drop-off the children
scheduling activities for the children during the other parent's visitation times

Either parent blaming the other for a divorce or particular situation
Either parent withholding important information about the children and their lives from the other parent
If you believe your co-parent is alienating you from your children, or you have been accused of parental alienation, it is highly recommended that you retain experienced legal counsel in order to better protect your rights and interests, and properly present your case and the facts to the family courts.
Parental Alienation and Child Custody Lawyer Jackson NJ
If a parent is found to be alienating their children from the other parent, their are several potential outcomes.
In some cases, the simple act of starting a legal action will force the other parent to the negotiating table, and take accountability for their actions. As previously mentioned, many parents are unaware that their behavior is harmful, and will change their behavior once they realize that it is a problem.
Of course, many other times the legal process must run its full course in order to reach a favorable outcome. Depending on the severity of a parent's alienating actions (did they know what they were doing?), the courts will often order a modification of the existing child custody and visitation agreement.
For example, some parents may just not be able to drop the children off at an appointed time due to other considerations, so maybe the visitation schedule needs to be reworked to more accurately reflect a parent's work schedule. In other situations, if a parent is found to be actively trying to sabotage their children's relationship with the co-parent, the custody and visitation agreement may need to be heavily modified to limit the children's exposure to the alienating parent.
Given the seriousness of the potential outcomes of any parental alienation matter, it is again highly recommended that you work with an experienced child custody and parental alienation attorney.
Contact Our Point Pleasant Parental Alienation and Child Custody Modification Attorneys Today
At the Bronzino Law Firm, we have extensive experience helping parents to create, modify, and enforce child custody and visitation agreements in towns across Ocean and Monmouth County, including Wall, Asbury Park, Jackson, Sea Girt, Point Pleasant, Toms River, and the surrounding communities.
Attorney Peter J. Bronzino personally handles all our firm's family law matters, and as such has unique insights, experience, and skills when it comes to any family law matter. By providing highly attentive and communicate legal service, Peter Bronzino believes he can best serve his clients, and secure the outcomes which best meet their unique needs, situations, and concerns.
To speak with Peter Bronzino and our legal team today in a free and confidential consultation regarding your parental alienation matter, or any other child custody, divorce, or family law issue you may be facing, please contact us online, or through either our Sea Girt office or our Brick office at (732) 812-3102.