Possession and distribution of MDMA Monmouth and Ocean County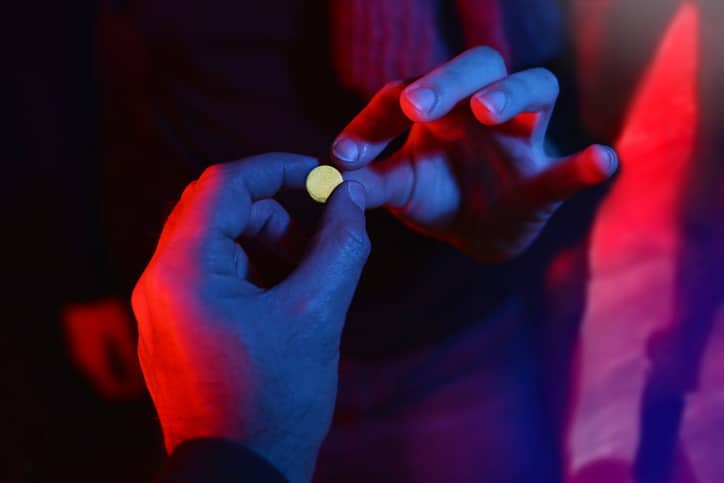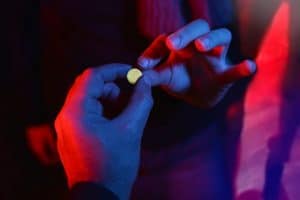 What started out as a fun night ended in you being charged with a felony for possessing MDMA, a controlled dangerous substance in New Jersey. You think, "I only had one pill, how can I be charged with a felony?" One does of MDMA, aslo known by the street name Molly, can leave you with charges and subject you to a crime with a possible penalty of jail time in New Jersey. Many are surprised to hear the laws as it relates to MDMA, Molly, or Ecstasy; you can end up with a felony charge. All felony offenses in New Jersey are first, second, third, and fourth degree crimes under N.J.S.A. 2C:43-1.
Under New Jersey law, drug charges can be classified as first, second, third, or fourth degree crimes or disorderly persons offenses. "Crimes," also known as indictable offenses, are punishable by a term of incarceration in New Jersey State Prison. If you are charged with an indictable drug crime, your case will be heard in the Criminal Division of the Superior Court in the county in which you were charged.
Possession of a Controlled Dangerous Substance N.J.S.A. 2C:35-10 in Brick NJ
A criminal charge for drugs is often filed under N.J.S.A. 2C:35-10: Possession, Use, or Being Under the Influence or failure to make a lawful disposition. The most common drug possession charges are listed as third degree felonies.
There are drug "schedules" which influence the degree of the crime, but more often than not, the most commonly charged drug crimes fall within the third degree category. Under N.J.S.A. 2C:35-10, possession of drugs contained in Schedules I, II, III, and IV are all third degree crimes. The one exception to this is marijuana, which is classified as Schedule I but subject to unique grading guidelines.
MDMA, Molly, Ecstasy Criminal Defense Lawyers Toms River NJ
"Molly," also known as 3,4-methylenedioxymethamphetamine (Molly or Ecstasy), is considered a
Schedule I drug. Other examples of drugs in Schedule I include: heroin, lysergic acid
diethylamide (LSD), and methaqualone.
Molly, as most are aware, is a synthetic man-made drug. Molly refers to crystalline powder form of MDMA,
sold in capsules. Often people take Mollies when going out, socializing with friends, and people
often share their Mollies with other party goers. The danger of taking a Molly (aside from health
risks) and sharing a Molly is that you can be charged with serious crimes in New Jersey.
Charges related to Possession of Molly Manasquan NJ
In New Jersey, crimes range from first through fourth degree. A person can go to jail for three to five years (in State Prison) for possession of ONE Molly. Even if you do not go to state prison you may be placed on probation. If you are on probation, you cannot go about your business as you normally would. You have to tell your probation officer where you live, where you are going, take urine tests, and be subjected to regular weekly or monthly visits with your probation officer.
If convicted or pleading to an offense, you will also be subject to mandatory fines and penalties. The state will charge a $1000 Drug Enforcement Demand Reduction Penalty, a $75.00 Safe Neighborhood Fund Fee, $30 Law Enforcement Training and Equipment Fund Penalty and up to $35,000 in additional fines, not to mention a driver's license suspension between 6-24 months.
Pleading to the felony will subject the person pleading to a criminal record which means that there may be difficulty in obtaining employment, voting, or owning weapons.
Distribution of MDMA Charges Pt Pleasant NJ
If a person shares or sells Molly (MDMA), he or she could be charged with distribution under N.J.S.A. 2C:35-5 manufacturing, distributing or dispensing drugs.
It is unlawful for any person to distribute, dispense, or possess with intent to manufacture, distribute or dispense, a controlled dangerous. Under this definition, if you have a Molly and you know it is Molly, and you give or sell it to another person, you may be convicted of Distributing a Controlled Dangerous Substance. If you are convicted on two occasions of this crime, you are subject to mandatory incarceration or forced to be on Drug Court (5 years of intensive probation).
Distribution of CDS can also have detrimental impacts on your education. In some instances, you may not be permitted to get Federal student loans or fund your education.
Contact a Wall NJ Criminal Defense and Drug Crimes Attorney Today
If you are a loved one have been charged with possession of Molly or Distribution, contact the Bronzino Law Firm today for a free and confidential consultation. Our attorneys have years of experience handling criminal cases across Monmouth and Ocean County including towns such as Pt Pleasant, Brick, Sea Girt, Manasquan, Wall, and across the Jersey Shore.
We are not here to judge, however to provide quality counsel in what can be a major turning point in your life. We will thoroughly examine your case and advise on the law and the facts, to allow you to make the most informed decision that will be in the best interest of you and your family. Call today (732) 812-3102.