Father's Rights Lawyer Ocean and Monmouth County NJ
Child Custody and Parent´s Rights Attorneys serving clients in Belmar, Manasquan, Spring Lake, Wall, Point Pleasant, Seaside, and across both Ocean and Monmouth County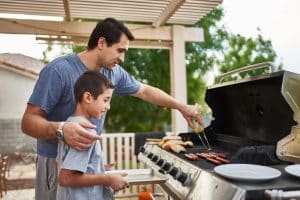 Child custody is often a concern for anyone going through a divorce, separation, or a break-up in a relationship. While your individual situation may not be the most desirable and may cause some anxiety, there is good news. New Jersey views both moms and dads as equally important in a child's life. Contrary to popular belief, a parent's gender does not determine custody or parenting time. Knowing the law and your rights is the only way to make educated decisions concerning your child custody issues. Our experienced attorneys can assist in the process.
New Jersey Law on Parenting Time and Child's Best Interest
Under NJS 9 § 2-4, the New Jersey legislature has determined that it is in the best interest of minor children to have regular contact with both parents. The law does not give an advantage regarding custody to either parent and remains neutral concerning the physical or legal custody of the child. This makes sense if you view it from the legislature's perspective that the "best interest of the child" always of primary importance.
Making a "best interest" determination involves a review of several significant factors. Both parties present evidence to the court concerning their children and how their relationship with the children impacts the bests interests of the child. Fathers have an equal right to demonstrate to the court that their involvement, in the form of legal or physical custody, will only serve to better the well-being of the child.
Do NJ courts favor mothers as it relates to custody and parenting time?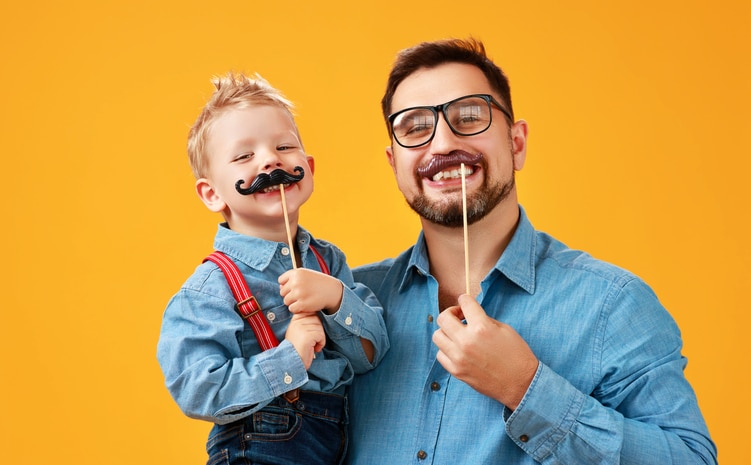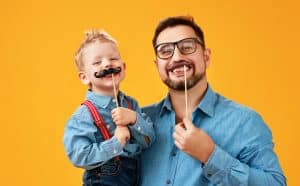 Of course, we have all heard people talk about how courts favor mothers over fathers. To some degree, it may be true that mothers are awarded physical custody more often than fathers. This is due in large part to the individual circumstances of the parties, and not the fact that the court favors a mother over a father. For example, often, a couple decides to have children and the mother becomes the de facto custodian responsible for the children. If the mother is working, she will likely take maternity leave and stay home with the baby for several months or even as much as a year before returning to work. In some cases, the mother never returns to work outside of the home or may have never worked outside of the home. In those instances, the mother and father are working but the mother is primarily responsible for the day to day needs of the child and often spends the most time with the child. The court has no choice but to consider this when making a decision concerning the best interests of the children.
This is not to say that the court would not consider the father's rights concerning custody. In the example noted above, the mother may be deemed the parent of primary residence but it is unlikely that the court would permit sole legal or physical custody. The court encourages both fathers and mothers to make joint decisions concerning their children. Additionally, the court promotes regular and frequent contact between both parents and their children. This inevitably includes the father as a highly valuable figure in the child's upbringing.
Protecting Father's Rights with a Sea Girt Family Lawyer
Fathers should not give up any rights to their children without speaking to an attorney. Fathers are often misinformed or unaware that the law will treat them equally to mothers if they have been, or will be, an active participant in their children's lives. Every parent should have the opportunity to provide love, support, and consistency for the sake of their children. If you are a father who is going through a custody issue, you should not feel backed into a corner or that you do not have a voice concerning your child.
Our experienced attorneys will provide the guidance and support that you need in your custody dispute or agreement. Do not give up your rights based on false assumptions. Contact our office today to discuss your case.
Contact Our Brick NJ Family Law, Child Custody and Parent´s Rights Attorney Today
At Bronzino Law Firm, we have extensive experience helping clients across Belmar, Manasquan, Spring Lake, Wall, Point Pleasant, Seaside, and across both Ocean and Monmouth County to resolve child visitation issues of all kinds.
Attorney Peter J. Bronzino believes in working hand in hand with each of his clients, keeping his clients informed and involved at all times about the legal process, he commits his efforts to achieve a fair result for parties involved, seeking the child´s best interests above all.
To speak with our firm today in a free and confidential consultation regarding your father´s rights and any Famly Law-related issues, please contact us online, or through our Brick, NJ office at (732) 812-3102.