Proving Parental Alienation Attorneys Monmouth and Ocean County NJ
Criminal Law Attorneys providing advise in Sea Girt, Wall, Pt Pleasant, Brick, Toms River, and across Monmouth and Ocean County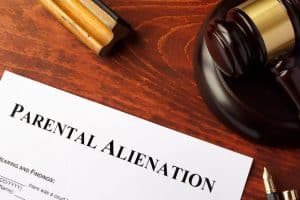 Parental alienation is an often silent and ugly face of divorce and often extends into the lives of ex-spouses and their children. Put simply, parental alienation is when one parent consciously or unconsciously undermines and interferes with a child's relationships with the other parent. Recently, New Jersey family law courts have been faced with an increasing number of custody cases involving parental alienation.
Some of the most common examples that define parental alienation are one parent attempting to hinder the other parent's visitation by refusing to follow a custody schedule, intentionally scheduling activities for the children during the other parent's time, discussing the divorce case with the children, and disparaging the other parent in front of the children. The most common effects and results of these types of actions are that children may refuse to spend time with one parent while mimicking the adult language of the alienating parent. Often the child will feel, consciously or unconsciously, that they will anger or lose the affection of the parent that is engaging in the alienating behavior.
One of the largest studies into the prevalence of parental alienation was conducted by Clawar and Rivlin (1991) and covered a 12 year period. It found that in 86% of the 1000 cases they studied there was some level of parental programming and brainwashing in an effort to implant false and negative ideas about the other parent with the intention of turning the child against that other parent
Using the law to Combat Parental Alienation
New Jersey now identifies and addresses custody cases involving parental alienation with a much greater understanding of the long-lasting impacts it can have on the welfare of a child.  As a result, there are many more legal avenues to combat this type of emotional abuse.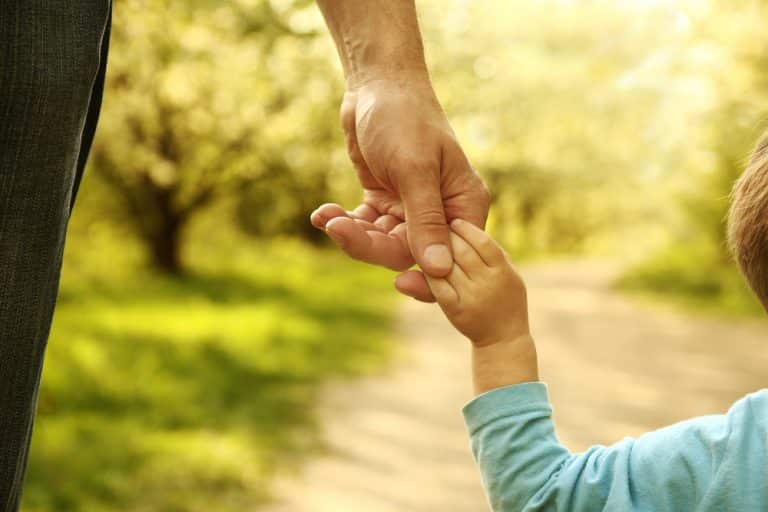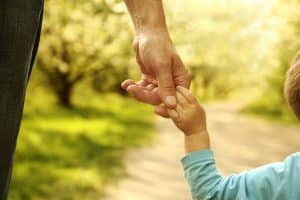 In determining the best interest of the children when it comes to custody, courts look at many factors, including which parent is more likely to encourage and permit frequent and continuing contact with the other parent, the attempts of a parent to turn the child against the other parent in addition to the level of conflict between the parents and the ability of the parents to cooperate with each other.
Science has proven that it is always in the best interests of a child to maintain a healthy and strong relationship with both parents. Though divorce is extremely difficult on any family parents need to realize the effects that their actions and words can have on their children. It is important not to put each other down in front of the children or let the one parent prevent the other parent from spending quality time with the children when they are obviously loving and supportive.
Modern family law courts are very in tune with parental alienation issues and have the ability to issue certain remedies, including ordering reunification therapy and modifying the custody order.
In preparing to go to court, there are certain things that can be done to bring the parental alienation to light:
Keeping meticulous records. Note conversations with the other parent and keep printouts of text messages and emails, call logs, and any disruptions to parenting time. You will also need to document your relationship with your child by keeping a log of your parenting time with places you go and how you spend your time with your child or children. This includes saving receipts and taking photos during your time together. If the alienating parent is claiming that you have a negative relationship with your child or children, showing evidence proving otherwise is very important.
Scheduling an interview with the judge. In most cases, it is possible to request that the judge interview a child in private. This allows the judge to converse with the child in a friendly fashion.
Working with a child custody evaluator. It is also possible to enlist an expert to perform a forensic evaluation of your child custody situation. An expert evaluator will conduct interviews of the parents and the child and possibly conduct psychological testing on all parties involved to discover if there are any issues. The expert can then issue a written report to the court with their findings.
When fighting parental alienation and preserving time with your children you will need the expertise of a qualified and experienced family law attorney. It is critical not to take on these issues alone.
Contact an Experienced Divorce Attorney to navigate your options
At Bronzino Law Firm, our team of family law attorneys fiercely supports our clients across in Wall, Brick, Sea Girt, Toms River, Pt Pleasant, Asbury Park, and across Monmouth and Ocean County ensuring that their parenting time is preserved and protected.
To schedule a confidential case assessment regarding your family law issue, please fill out our online form, or through either our Brick, NJ office or our Sea Girt, NJ office at 732-812-3102.