Domestic Violence, Child Support, and Parenting Time Attorney Brick and Sea Girt NJ
Serving Victims and their families across Ocean and Monmouth Counties and the Jersey Shore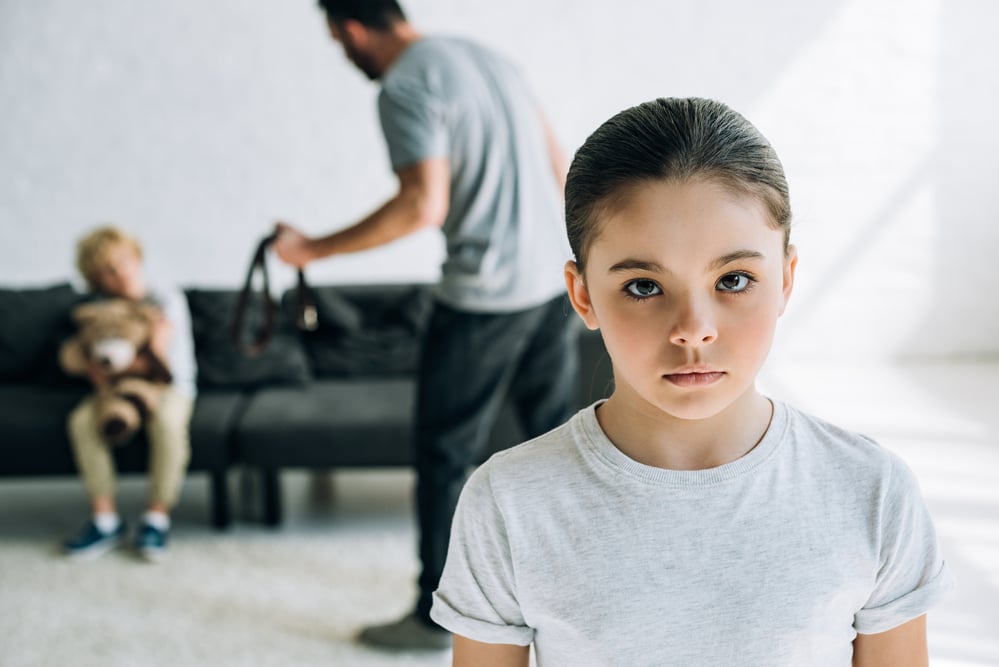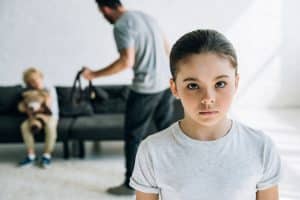 Few can deny the effect domestic violence has on many New Jersey residents and across the United States. According to New Jersey State Police statistics, in 2016, the last year for which data is publicly available, there were 63,420 reported offenses of domestic violence in the state. Sadly, trends show that numbers of cases have not declined through the years.
It is important to remember that domestic violence is directed not only to a spouse or romantic partner; children are also abused and are often traumatized witnesses to the abuse. The trauma caused by domestic violence – experienced or witnessed – can last for a lifetime. Due to the serious psychological, emotional, and potentially physical effects of abuse on children, New Jersey family law courts carefully examine whether domestic violence was present in a relationship during child custody hearings. It can be one of the most critical aspects of determining child custody and parenting time arrangements if it is present.
What is the legal definition of domestic violence?
The New Jersey Prevention of Domestic Violence Act outlines specific actions and behaviors that courts consider chargeable domestic violence offenses:
Assault which includes unwanted physical contact
Stalking and harassment
Cyber harassment
Criminal sexual contact
Threats
Kidnapping, which can be a domestic violence charge in addition to standing on its own as a criminal offense
Lewdness
False imprisonment
Robbery
Disobeying an established restraining order
Destruction of personal property and vandalism
Any crime that involves risk to the physical safety of someone protected by the Prevention of Domestic Violence Act of 1991
Homicide, which can be a domestic violence charge in addition to standing on its own as a criminal offense
How does domestic violence affect a child custody hearing?
The two types of custody that family law courts consider during a custody hearing are physical custody and legal custody. Put simply, a child lives with the parent(s) given physical custody,  and those parents are responsible for meeting the child's basic daily needs. A parent given legal custody has the right to share in making decisions that affect the child, such as where the child will attend school and what medical care the child will receive.
When deciding who will have physical custody and the amount of parenting time that will be allotted to each parent, there are, of course, numerous considerations a judge takes into account, not the least of which is whether domestic violence was present in the home, as well as its effect on the child. The main consideration a judge considers in New Jersey is always the "best interest of the child" standard. It is important to note that New Jersey law requires a judge to consider domestic violence history as a key factor in the child custody proceeding. Judges will also consider:
The child's needs, including their physical safety, educational opportunity, and emotional wellbeing
The safety of the child, as well as each parent's safety from physical abuse by the other parent
How effectively the separating parents can communicate amicably and effectively as it relates to the wellbeing of their child
Any history of conflict surrounding shared parenting and parenting time schedules during the relationship or separation
The stability of the home environment of each parent
Each parent's professional stability and income
The amount of quality time that each parent spent with the child before and during the divorce
The wishes of the child regarding with whom they would like to live
A judge determines what visitation a parent who is not given physical custody of the child may have by weighing all of the above-mentioned factors. If there has been a history of domestic violence, a judge will likely order supervised visits or, at best, restrict overnight visits. Moreover, the court may also order that the abusive parent complete therapy before being allowed visitation rights with or without supervision.
Contact an Experienced Child Custody and Domestic Violence Family Lawyer with Offices in Sea Girt and Brick NJ
At Bronzino Law Firm, our experienced team is committed to serving our clients across Wall, Sea Girt, Pt Pleasant, Brick, Toms River, and across the Jersey Shore. in all domestic violence and child custody cases.
Our unique and family supportive approach helps our clients facilitate the legal process so that they can focus on safely and steadily building their new life.
To schedule a confidential consultation with an experienced member of our firm regarding your child custody case, please contact us to schedule your free consultation: 732-812-3102 or contact us online or through our Brick, NJ office or our Sea Girt, NJ offices.