Gray Divorce Lawyer Wall NJ
Helping Ocean and Monmouth County Clients 50 Years and Older Fairly and Successfully Resolve Their Divorce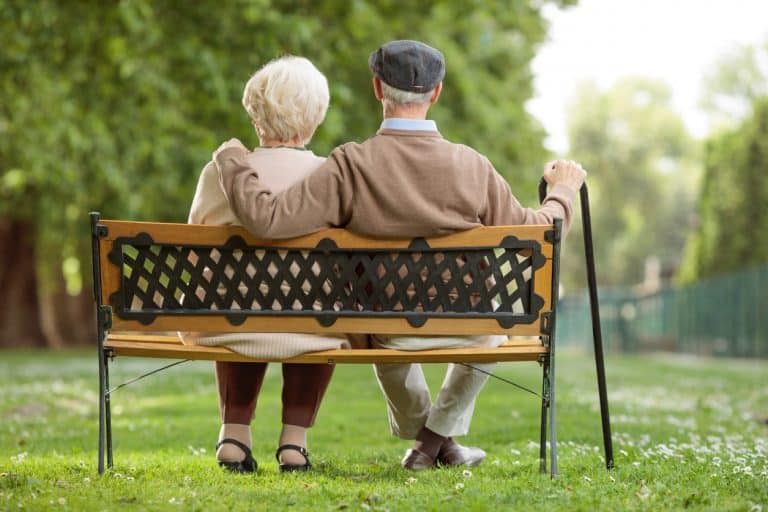 While divorce rates in general seem to be on the decline according to many studies, a recent Wall Street Journal article suggests that divorce among 50-years-of-age and older couples is actually on the rise.
Known popularly as "gray divorce", many have speculated on the cause for this dramatic increase in divorce among retirement-age adults. However, rather than theorizing on why gray divorce is on the rise, this page will instead focus on some of the considerations unique to a gray divorce, and how exactly our Wall NJ divorce attorneys can help resolve a divorce for retirement-age couples, especially when it comes to the issues of alimony, equitable distribution, and the division of retirement assets.
Divorce Retirement Fund Division Attorney Toms River
Possibly the most important, and often complex, issue that 50-somethings need to resolve as part of their divorce is how to equitably divide retirement and pension funds and assets.
There are a great many considerations which go into the division of marital assets like retirement funds, for example:
How much was paid into the retirement fund during the course of the marriage? (this amount is almost always subject to equitable distribution)
How much was in the fund before the marriage began? (this amount is often considered individual property, and thus not subject to division)
Can the funds be removed from the account and divided without incurring early-withdrawal penalties? (discussed more below)
Should these funds be used to pay off other marital debts, divided between the parties, or used to secure ownership of some other marital asset?
All of these questions require extensive investigation, high levels of financial knowledge, and the ability to negotiate – something which we at the Bronzino Law Firm are prepared and eager to provide our clients with.
Qualified Domestic Relations Order Lawyer Brick NJ
While most retirement funds such as a 401k will include early-withdrawal penalties, these penalties (often 10% or more!) can be avoided through a court-ordered "Qualified Domestic Relations Order (QDRO)". However, not every retirement fund qualifies for a QDRO, so please view our "dividing retirement assets" page for a more comprehensive list of retirement plans and their QDRO qualifications.
Once you have reached an equitable distribution agreement with your spouse, and resolved all other divorce matters including alimony, and if applicable child custody and child support, and your judgement of divorce has been signed by the courts, your attorney will draft the Qualified Domestic Relations Order in accordance with your equitable distribution agreement. This QDRO will provide instructions to the retirement plan administrator, and given both the court judge and the plan administrator approve the QDRO, both spouses will be able to withdraw funds from the retirement account in question without being subject to early withdrawal penalties.
Neptune NJ Open Duration Alimony Lawyer
Another key consideration during a gray divorce is often that of open duration alimony. In New Jersey, alimony cannot be granted for any time longer than the duration of the marriage, the exception being when the marriage lasted for 20 years or more (as is often the case in a divorce involving people in their 50s and 60s).
If the marriage did last for 2o years or more, there is a very strong possibility that open duration alimony will be awarded. Formerly known as permanent alimony, open duration alimony lasts until the death of either party, but of course any type of alimony can still be modified in the event of a substantial change in circumstance of either party such as a remarriage, loss or gain of employment, a serious illness, and more.
Given the high levels of flexibility and variance allowed for when negotiating a divorce alimony agreement, it is highly recommended that you retain an experienced Neptune NJ alimony lawyer when deciding an alimony agreement, especially when open duration alimony is a possibility.
Contact A Sea Girt 50+ Divorce Lawyer Today
At the Bronzino Law Firm, we have extensive experience helping clients of all ages to fairly, effectively, and safely resolve their divorce and its related issues of child custody, child support, alimony, and marital asset division in towns across Ocean and Monmouth County.
Attorney Peter J. Bronzino has built our practice on the belief that, especially when it comes to family law, clients deserve the highest-possible levels of attention and consideration, and that only through regular and honest communication can any attorney achieve the types of results that best meet their clients unique needs, situation, and concerns.
To speak with Peter Bronzino and our legal team today in a free and confidential consultation regarding your divorce, any specific issues or questions you may have regarding a gray divorce, or any other family law or divorce matter, please contact us online, or through either our Brick office or our Sea Girt office at (732) 812-3102.