Cocaine Possession Lawyers Ocean County NJ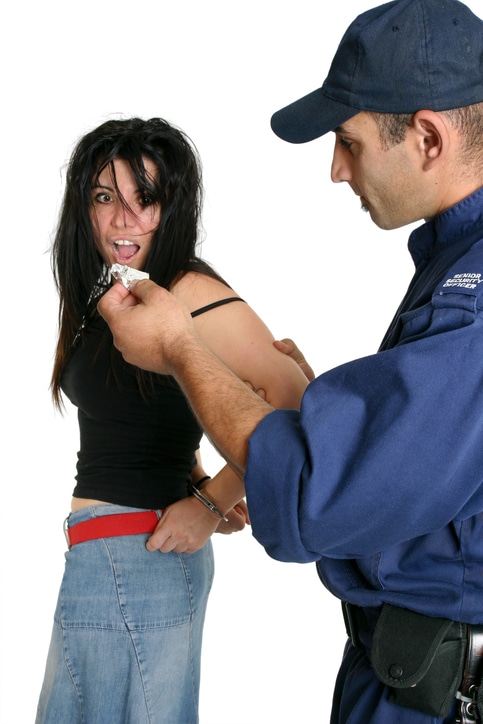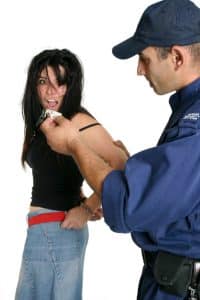 Cocaine is second only to marijuana in overall popularity in the United States and New Jersey. America is by far the world's largest consumer of cocaine, and New Jersey is no different. Abuse of cocaine and crack are epidemic in New Jersey – and this epidemic fuels criminal activity across the region such as break ins, assault, gang activity, and results in broken homes and broken families.
Possession of Cocaine, technically referred to as Possession of a Controlled Dangerous Substance (CDS), is a Third Degree felony in the State of New Jersey. A person charged with Possession of cocaine (CDS) may face up to five (5) years in New Jersey State Prison although there is a presumption of non-incarceration for first time offenders.
The New Jersey judicial system is swamped with cocaine and other drug crimes cases, and they can be lenient with first time offenders – but also harsh to repeat offenders.
Cocaine possession is one of the most serious drug charges in New Jersey. In fact, New Jersey law prohibits a person from possessing any amount of cocaine. Even if you are found with trace amounts of cocaine on your person, you can be charged with felony cocaine possession. Moreover, the law applies to cocaine in any form, whether it is a powder that is snorted through the nose or "crack" rocks that are smoked. Regardless of the circumstances, it is imperative that you contact a lawyer because the consequences of a conviction are severe.
If you have been arrested for possession of cocaine anywhere in Ocean County, including Lakewood, Brick Township, Seaside Heights, Point Pleasant Beach, Jackson or Stafford, our lawyers can help you through this difficult time and help educate you and your family so that you are making the best decisions for your future. Feel free to contact us at (732) 812-3102 for a charge-free consultation today.
Monmouth County NJ Cocaine Possession
Inhaling cocaine or smoking crack is considered an offense in the state of New Jersey. According to N.J.S.A. 2C:35-10  possession of cocaine, regardless of the amount, is cataloged as a third degree crime, facing and eventually being convicted carries heavy penalties if declared guilty by County Courthouse in Toms River NJ, where most cases are developed. These fines can go up to $35,000 and 5 years in prison, along with a six month driver´s license suspension.
Types of Cocaine Possession Brick NJ
According to legal authorities in New Jersey, there are three different types of drug possession legal fictions, which are:
Actual Possession. If you are found having cocaine with you, that is in your hand, pocket, backpack, car, or the place where you live.
Constructive Possession. Another type of CDS possession is called constructive possession, bottom line it means being in the wrong place at the wrong time. This happens if you are in a place or situation in which the illegal substance is not directly in your possession, but may be at a reachable distance. A very common situation: a place with several individuals sharing a space or structure, for example an apartment, a house, or a shed. But it doesn't necessarily mean only being in a property or piece of land, it can also happen inside a car, truck or any other mean of transportation where the drug can be found. The law of constructive possession judges anyone in the area guilty if they knew of the existence of the drug and had the ability and determination to take control over it. The problem in this second scenario is that according to the law, a person with constructive possession basically faces the same consequences as actual possession.
Joint Possession. Last but not least, we have the joint possession. It´s when two or more people share the possession of the drug with the purpose of consuming it.
So, if you are found with cocaine under any of the presented situations, you may be guilty following the N.J.S.A. 2C:35-10 regulations and face fine, prison time, driver´s license revoke, and some other drawbacks.
Cocaine Possession is an Indictable Offense
Cocaine possession is a felony indictable crime so it cannot be dealt with in Asbury Park Municipal Court. Your possession charge will be heard at the Monmouth County Superior Court in Freehold. You will face a fine of up to $35,000 and up to 5 years in prison if you are convicted. A mandatory driver's license suspension of 6-24 also applies at the time of sentencing.
Penalties for Cocaine Possession across the Jersey Shore
New Jersey law makes possession of less than half an ounce of cocaine a third degree indictable offense. The penalties if convicted include:
Fines between $35,000 and $75,000.
A maximum five-year state prison sentence.
Community service if you are within 1,000 feet of a school property with cocaine.
Loss of your driver's license.
Required drug rehabilitation program.
If police found more than half an ounce of cocaine in your possession, the prosecution may charge you with possession with intent to distribute. You could be facing significant prison time and fines of up to $500,000 if convicted of possession of cocaine with intent to distribute at the second or first degree level.
Contact a Brick and Sea Girt Cocaine Defense Lawyer Today
Our main purpose is to provide high quality legal services. We have the knowledge to provide our clients with qualified legal representation. We provide services in the areas of Point Pleasant Beach, Pine Beach, Seaside Heights, Normandy Beach, Ocean Gate, Sea Girt, Seaside Park, and nearby areas.  Please contact our firm to set up a free consultation with an attorney today at (732) 812-3102.