Post-Divorce Judgement Relief Lawyer Ocean County, NJ
Brick Divorce Lawyer Helps Clients Across Toms River, Point Pleasant, Wall and the Surrounding Areas to Modify and Void Their Divorce Judgements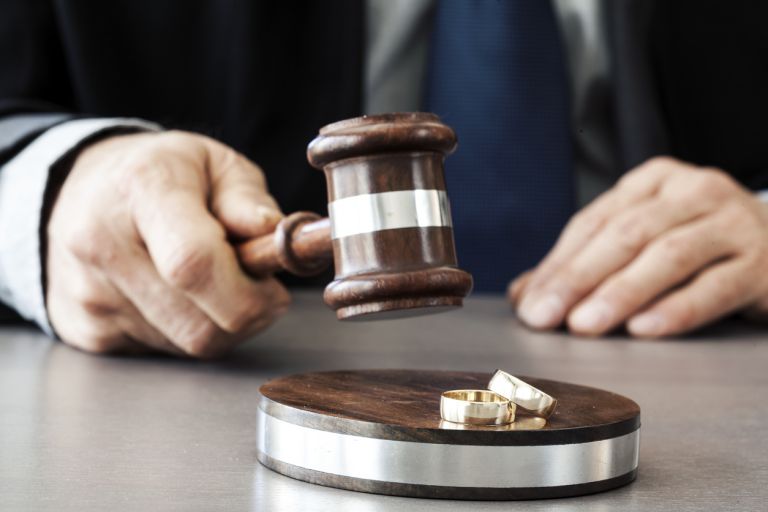 Many people cannot wait to be done with their divorce, or have trouble accepting that it is really happening to them. As a result, they sign agreements that really are not in their favor in order to just "get it over with", or simply let their divorce go to a default judgement, hoping that by ignoring the problem, it will just go away.
While it is certainly understandable why people do this, the fact of the matter is that your divorce, and the resulting property settlement agreement, will greatly impact your financial and parental rights and obligations for years following your divorce. If you are going through a divorce, you are much better off hiring an experienced Ocean County divorce lawyer from the get-go in order to ensure the property settlement agreement you sign is one that is fair to you, and protects your interests, whether it be in regards to child custody and parenting time, child support, alimony, or division of marital property.
If, however, you signed a property settlement agreement which is unfair to you, or you let your divorce go to a default judgement, all may not be lost. At Bronzino Law Firm, we have experience helping clients in communities like Brick, Jackson, Howell, and the greater Ocean and Monmouth County area to modify or void their property settlement agreement after their divorce. Contact us today for a free and confidential consultation to discuss your options.
Modification of Default Divorce Judgement Attorney Point Pleasant, NJ
Divorces and the resulting property settlement agreements are usually decided in one of two ways: either the divorcing parties will negotiate their own settlement (either in court or through negotiation and usually with the help of a Brick, NJ divorce lawyer), or one party will fail to "answer" the divorce complaint, and the court will grant a default divorce judgement and decide these issues for itself.
New Jersey Rule 4:50-1 governs how parties may petition the courts to seek relief from default divorce judgements. The most important requirement is that the petitioning party do so within one year of the date the judgement was enacted by the courts, but the petitioner, along with their Toms River post-divorce judgement attorney, must also show that:
the judgement is inequitable
a mistake was made by either the courts or an individual in declaring or dividing marital assets
the judgement involved fraud, misrepresentation, or misconduct by one of the parties
divorce law has since changed in such a manner that would affect how the judgement was made
Rule 4:50-1 recognizes that divorce judgements greatly impacts the lives of the parties involved, and as such it is worth the court's time to ensure that divorce judgements are fair and equitable for both parties.
If you believe you may have the necessary grounds for altering your default divorce judgement, it is critical that you retain an experienced Ocean County divorce lawyer to help you through the process, and ensure that the courts give your case the consideration and time it deserves. Attorney Peter J. Bronzino is ready to provide you with the legal service and knowledge you need in order to successfully modify your default divorce judgement, contact him today for a free and confidential consultation regarding your case.
Property Settlement Agreement Modification Attorney Wall, NJ
While it is generally more difficult to modify a property settlement agreement that both parties willingly signed, there are still situations where it is possible. The Brick, NJ Law Office has experience helping clients in Toms River, Point Pleasant, Wall, Jackson, and the surrounding communities to seek relief from unfair or deceitful property settlement agreements after their divorce.
A signed property settlement agreement may only be altered in the case that:
The agreement is "unconscionable", meaning no reasonable party would agree to the outlined terms
The agreement was the product of fraud, coercion, or intimidation by one of the marital parties
The agreement was based on mistaken information (such as an incorrect valuation of certain marital assets)
The agreement was based on mistaken information which was concealed from one party by the other
Attorney Peter J. Bronzino can help you to demonstrate to the courts exactly why your property settlement agreement is unjust or unlawful, and can help guide you through to a successful resolution of your petition.
Contact a Brick, NJ Post-Divorce Judgement Modification Attorney Today
At Bronzino Law Firm, we believe that by providing you with honest and regular updates and information regarding your case, we are offering you a unique service. Many attorneys will tell you your case is a slum dunk just to get your business, when in reality the chances of success are much lower. Or they may take your case, then you won't hear from them for a month about it. We aim to stand apart from these other firms, and provide you with the service you need and deserve.
Our smaller size allows us to develop personal and attentive relationships with out clients, while charging them fair and reasonable rates for our services. Focusing primarily on family and divorce law, we have the experience, knowledge, and dedication to divorce law that you need to favorably resolve any divorce related issue, including post-divorce modifications.
To speak with our team today in a free and confidential consultation regarding your unique circumstances today, please contact us online or through our Brick, NJ office at (732) 812-3102.