Changed Circumstances Attorney Ocean County, NJ
Serving Clients across  Monmouth County and Ocean County towns like Manasquan, Point Pleasant, Brick, Sea Girt, Spring Lake, Toms River, Wall and more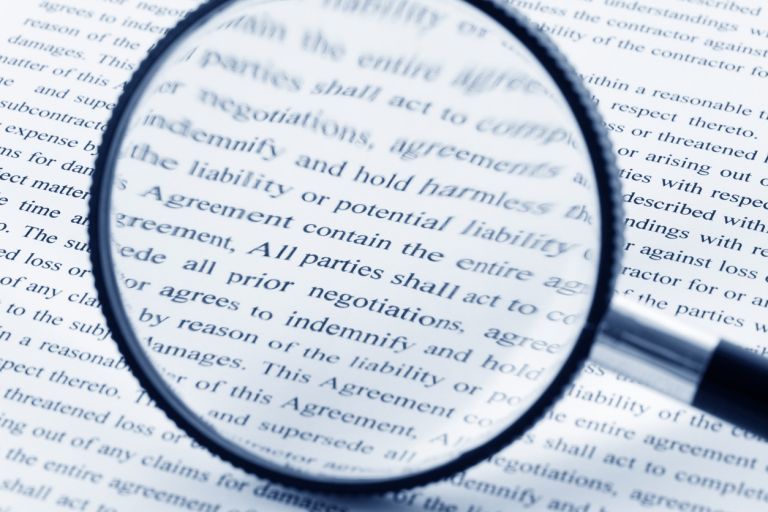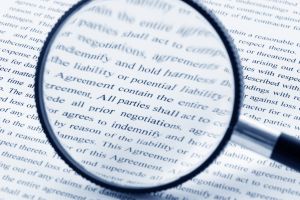 Most family law agreements are made in accordance to New Jersey regulations, calculations, or as part of a court order. These agreements are meant to include fair terms based on the circumstances of all parties involved. However, financial and personal situations may change at any point in the future, rendering a previously fair agreement untenable. In these situations, it may be possible to modify your child custody, child support, alimony, or other family law agreement.
At The Bronzino Law Firm, our post-divorce modification legal team has extensive experience seeking agreement modifications for clients from local Ocean County communities including Asbury Park, Sea Girt, Brick, Wall, Toms River, Point Pleasant, and across eastern New Jersey. Our smaller firm size allows us to focus on each client's individual needs and concerns and deliver personalized legal solutions. This client-first mentality has led to positive outcomes in all manner of divorce and family law legal matters.
Call our office today for a free and confidential consultation regarding your changed circumstances and how they may entitle you to an agreement modification.
Asbury Park Divorce Modification Attorney Defines Changed Circumstances
Dependent on the agreement you wish to modify, your Sea Girt divorce agreement modification attorney may aim to show any number of different substantial changed circumstances. However, most changes in circumstance come down to either a significant financial or personal change. Common changed circumstances which lead to successful post-divorce modifications include:
Loss of employment
Serious illness or medical condition
Receiving substantial inheritances, winnings, or other sudden influx of financial assets
Retirement
Significant changes in the cost of living
Re-marriage of a dependent spouse
Much more
It is important to understand that simply going through a life change does not necessarily mean that your agreement will be eligible for modification. In order to be eligible for a modification, your changed circumstances must be substantial, relevant, and long term.
For example, if a spouse who owes alimony is fired, they will not be eligible to modify their agreement the next day. This is because it is reasonable to assume that they will be able to find similar employment elsewhere. However, if after searching for a significant period of time they are not able to find a job with a similar salary, a modification may be on the table.
Post-Divorce Modifications in Ocean County
Let's say you and your Ocean County post-divorce modification attorney are able to definitively prove that you or your former spouse went through a substantial change in circumstance: what next? As enforceable child support, child custody, alimony, and other family law and divorce agreements are based on the current circumstances and needs of the individual(s), you may be entitled to a modification. This will happen one of two general ways:
You and your former spouse can come to a reasonable agreement out of court. Often times, the changed circumstances are apparent to both parties and formal litigation is not required. A qualified attorney can help modify your existing agreement.
If out of court settlement fails, you will need to petition the New Jersey Family Court system for a modification. This will include showing that your changed circumstances require a modification to your agreement to fairly reflect the current situation.
Family Law Appeals Attorney Manasquan, NJ
Many clients confuse post-divorce modifications with family law appeals. Appeals are filed to challenge the legality of a court decision based on pre-existing evidence. Reasons for filing a family law appeal may include unlawful courtroom proceedings, unlawful evidence being used in your case, judges acting unlawfully, and more. Appeals are heard in The Appellate Division, and are an extension of your initial legal case. Appeals are not as common nor are they generally as successful as petitions for modification.
Whereas modifications are based on changed circumstances, appeals may not include any new evidence. If you are interested in altering an existing agreement based on a substantial change in financial or personal circumstances, seeking a modification is the best course of action.
Contact a Divorce Modification Attorney with Offices in Sea Girt and Brick Today
Divorce modification agreement attorney Peter J. Bronzino takes pride in serving families across local Ocean County communities such as Neptune, Wall, Brick, Spring Lake, Point Pleasant, Manasquan, Toms River, and across all of eastern New Jersey. Attorney Bronzino believes in keeping his clients both informed and involved throughout the legal process. Our success is built on the belief that it is possible to provide excellent legal solutions and personalized attention all while charging fair and reasonable rates.
For a free and confidential consultation regarding the potential to modify your existing divorce or other family law agreement, please contact us online or through our Brick, NJ office by calling (732) 812-3102 today.