Asbury Park NJ Municipal Court and Criminal Law Attorneys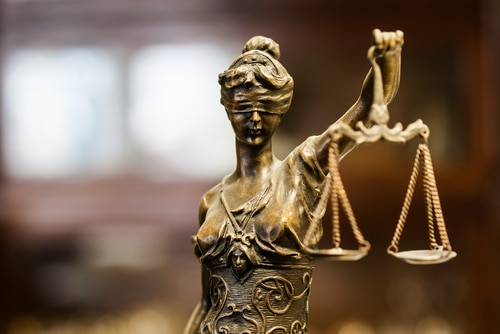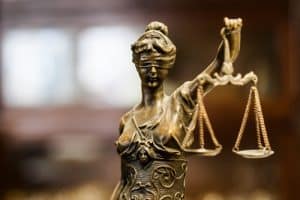 Asbury Park is a small city in Monmouth County, New Jersey. According to the 2010 United States Census, the population of Asbury Park was 16,116.  Originally a borough of the Ocean Township, it was incorporated as its own township in 1897.
Its stunning beaches have earned it a spot in the Top 10 Beaches Contest held by the New Jersey Marine Sciences Consortium. Even in winter, the township of Asbury Park utilizes its oceanfront properties to draw crowds to the community, hosting the 'Cold War,' an annual cold water surfing competition. Inland, Springwood Park near the Asbury Park train station holds live outdoor music during the summer.
Asbury Park NJ Information
In addition to the natural scenery that draws many to enjoy Asbury Park's outdoor life, the city has historically hosted a booming music scene. Initiated in the 1960s, the area developed its own style of music known as The Sound of Asbury Park (S.O.A.P.), which is an eclectic mix of rock and roll, R&B, soul, and doo-wop. Many famous singers adopted this style of song for some of their greatest hits, including Bruce Springsteen, "Stormin'" Norman Seldin, and Garry Tallent. A broad array of bands have strong ties to the area, and reputable music and literary artists have included tributes to Asbury Park in their albums. Examples include Bruce Springsteen's album Greetings from Asbury Park, N.J. and Alex Austin's novel The Red Album of Asbury Park.
Asbury Park's west-side Springwood Avenue club circuit has historically inspired many jazz artists, including Count Basie, Duke Ellington, and many others.
The Asbury Park Music Foundation houses a Hip Hop Institute to teach young artists the musical and life skills relevant to hip hop artistry.
The New Jersey Hall of Fame is located in Asbury Park.
Originally incorporated as a township by the New Jersey Legislature on March 7, 1851, many portions of the original Township of Wall have since broken off to form North Spring Lake, Belmar, Manasquan, Spring Lake, Sea Girt, Brielle, Lake Cómo, and Spring Lake Heights.
Asbury Park Municipal Court & Police Department Information
The Asbury Park Municipal Court is located at 1 Municipal Plaza, Asbury Park, NJ 07712 and can be reached by telephone at (732) 775-1765.
The municipal court is open during the following hours:
Monday – Friday – 8:00 am – 4:00 pm
Asbury Park Court is in session Friday between 8:00 am and 1:00 pm.
The Asbury Park Police Department offers primary law enforcement services and is headquartered at 2700 Allaire Road, Wall, NJ 077191 Municipal Plaza, Asbury Park, NJ 07712. The police department's non-emergency phone number is (732) 774-1300.
As with many small towns and their overseeing court systems, the Asbury Park Municipal Court generally oversees a fairly limited variety of cases. Most of the cases heard by the Municipal Court of Asbury Park involve petty offenses such as disorderly persons charges, as well as all traffic violations that occur within the city's jurisdiction. All felony charges – whether they be first, second, third, or fourth-degree – that occur within the Asbury Park jurisdiction are tried by the county court.
Asbury Park New Jersey DUI and Disorderly Conduct Lawyer
Though the majority of cases that the Asbury Park Municipal Courts handle are misdemeanors and minor traffic violations, even a misdemeanor charge can wreak havoc on your criminal record and life if not handled by a quality lawyer. Misdemeanors, including possession of small quantities of drugs, underage drinking, or disorderly conduct, can land you in jail for up to six months. As such, an experienced criminal or traffic attorney is an invaluable asset for your legal wellbeing.
An attorney experienced with the ins and outs of the Asbury Park Municipal Court system marks the difference between a clean record and jail time. Bronzino Law Firm, LLC is highly knowledgeable in this regard and is committed to ensuring that you and your loved ones are legally represented to the highest extent possible. Our vast experience and skill set in misdemeanor and traffic violations make us the partners most supportive to ensure that your legal needs are met.
Bronzino Law Firm, LLC is committed to excellence in our protection of our clients' legal rights. Schedule a consultation with a member of our legal team now at (732) 812-3102 to learn more about how we can partner to make sure that your legal rights and your family's well-being are protected and represented in highest alignment with the quality you deserve.