Underage Driving and Drinking Penalties in Ocean and Monmouth Counties
Criminal Attorneys Handling Underage DWI or Possession Charges with offices in Brick and Sea Girt NJ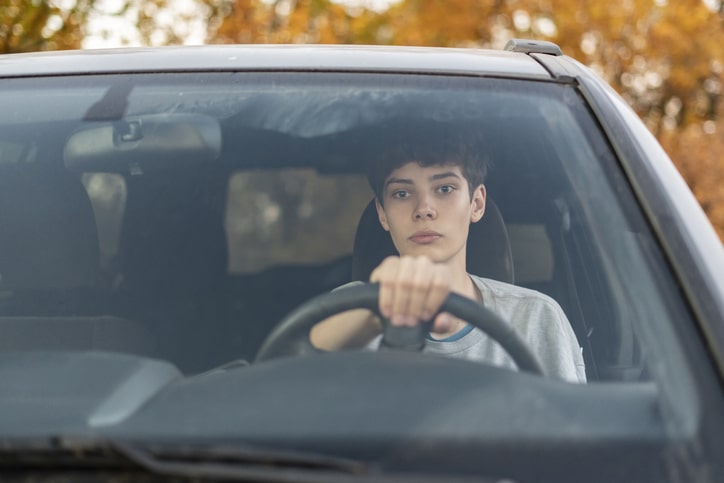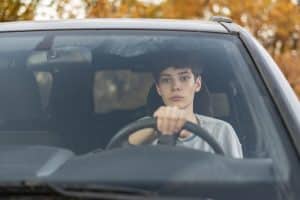 In the State of New Jersey, as in the rest of the United States, it is illegal for a minor to purchase, possess, or consume alcohol. Furthermore, minors cannot get behind the wheel of a car after consuming any amount of alcohol. In other words, even one beer could lead to charges for Driving While Intoxicated (DWI) for a minor and a conviction will carry severe life-changing penalties. A DWI conviction could potentially affect their ability to get into a good college or apply for a high-paying job.
If your child has been charged with DWI they will need an experienced and skilled DWI traffic attorney on their side from the very beginning. While in private practice, Peter Bronzino served as Law Guardian representing the interests of minor children under the care and supervision of the Division of Children Protection and Permanency (DCP&P). In addition, he has been appointed by the court to serve as a Guardian ad Litem for children in the middle of custody battles. This speaks for his care and concern about juvenile cases. Contact him and his team at 732-812-3102 to schedule an appointment to protect the rights of your loved ones.
"Baby DWI´s" Common at the Jersey Shore
Though many prosecutors may refer to underage DWIs as "Baby DWIs," they are by no means child's play. Given the rise in fatal traffic accidents in New Jersey involving minors, when it comes to Baby DWIs, prosecutors tend to be very unforgiving, often seeking maximum penalties that can include driver's license suspension, community service, and expensive alcohol education classes.
It is important to remember that it is extremely easy for a juvenile to be charged with drunk driving. Though the legal limit for blood alcohol content (BAC) in New Jersey is .08 percent for adults, a juvenile who registers a BAC above .01 percent can be charged with an underage DWI. In other words, just one drink is enough to put a minor above the legal limit. Furthermore, a minor can still be charged with an adult DWI, which carries extreme punishments that may include jail time, if they post a BAC above .08 percent.
What Should I Do if my Child is Charged with DWI?
Though in almost all cases the child may be embarrassed and afraid or the parents may be disappointed and angry it is important to handle these situations correctly.  Some parents may even feel that their child may need to learn a lesson; however, the court is the wrong place to discipline your child. It is strongly recommended that the parents of any minor charged with DWI hire the very best lawyer to represent their child in both the DUI criminal case and administrative license suspension hearing.
Here are other things you should consider:
If your child has been arrested for DUI, it's likely they have already spent 6-24 hours in jail, had their car impounded, been handcuffed and fingerprinted, and experienced a tremendous amount of stress, anxiety, and embarrassment. In most cases, this traumatic experience is enough to allow them to learn the gravity and danger of what they did.
A New Jersey DUI conviction may impact a person's life for many years, especially financially. Not only with higher insurance premiums but also because a criminal conviction for a DUI can hinder someone from getting a job, prevent admission to certain schools as well as disqualify them from certain financial scholarships and professional licensing.
If your child is convicted of DUI, the conviction will be on their criminal history even into adulthood.
There's no expungement of a DWI / DUI conviction in New Jersey. Expungements are limited to criminal offenses, and since DWI / DUI in New Jersey is a traffic offense and not a criminal offense, a conviction for DWI / DUI cannot be expunged from a driving record.
Many colleges and private schools impose disciplinary actions for students charged with DUI's or underage alcohol consumption that are separate from the DUI criminal case.
Failure to request an administrative license suspension hearing within 30 days of the arrest, or loss of that hearing, will make your child unable to drive legally for a number of months, possibly a year or more.
It is important to remember that your child needs you and your support, especially at times like these.
Contact a Toms River DWI and Criminal Law Attorney Today
Though you may be disappointed with your child's poor judgement it is critical to have effective legal representation as soon as possible. An experienced DWI traffic attorney can give you and your child the advice you need to safeguard your child's future.
If your child close underage relative is facing DWI charges, it is critical that you hire a criminal defense attorney. The actions taken today can impact the consequences in the near future. Seek professional advice for your child and protect his/her rights. Peter Bronzino knows how to handle juvenile crimes cases and is willing to work hard by your side. Call us at 732-812-3102 to schedule an appointment at one of our conveniently located offices either in Brick and Sea Girt or also feel to fill out the online form and we´ll be in touch with you shortly.