Brick, New Jersey, Accident Lawyer
Even if you are a cautious driver, you may find yourself involved in an accident with another motorist. A car accident can drastically disrupt your life and the lives of your loved ones. Collisions can cause serious physical damage as well as emotional damage and trauma.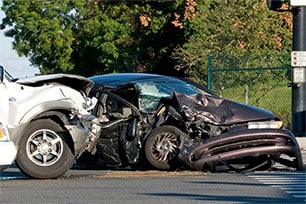 If another driver's negligence has caused an accident resulting in injury to you or someone you care about, you have rights that need protection. At The Bronzino Law Firm, we have helped many victims of accidents pursue damages in negotiation and trial. Our clients include people injured in accidents involving:
Cars
Commercial trucks
Motorcycles
Bicycles and pedestrians
We are well-versed in cases involving New Jersey's Dram Shop Act, a law that governs liability for accidents caused by drunk driving. If a bar, restaurant or other commercial entity over-serves a person who goes on to cause a drunk driving accident, they may be held liable for the damages — including pain and suffering, medical bills, lost wages and others — caused by that drunk person.
Contact Our Brick Car Accident Attorney
If you have been involved in a motor vehicle accident, first seek the medical attention you need. Then contact a knowledgeable  lawyer who can help you pursue fair compensation for your damages.
At The Bronzino Law Firm, we offer a free initial consultation so there is no risk in learning more about your options. Please send us an email through our website or call (732) 812-3102.