Child Custody Evaluation Attorney with Offices in Monmouth and Ocean County, NJ
Representing Clients across Sea Girt, Wall, Point Pleasant, Toms River, Manasquan, Bay Head, Monmouth County and Ocean County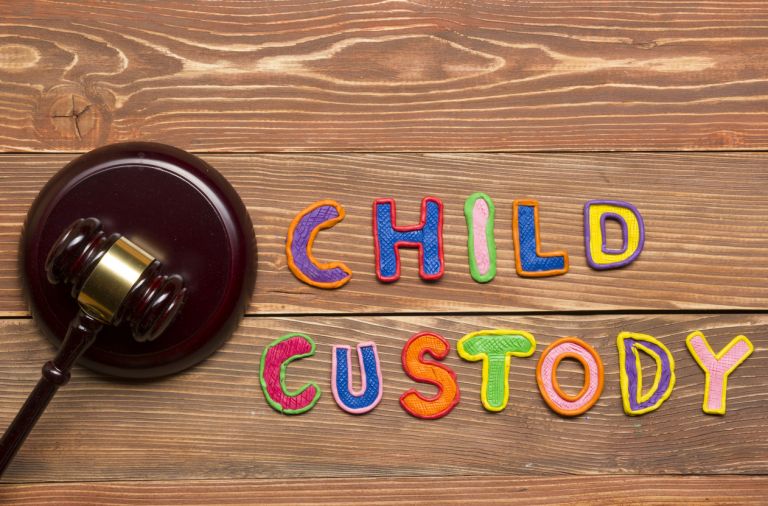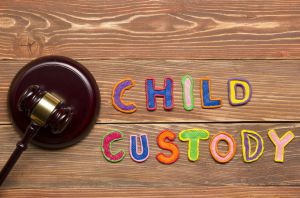 Child custody evaluations are common, though not always mandatory steps taken to resolve child custody disputes. Judges may order evaluations in order to determine the best child custody arrangements for a child. It is also possible for co-parents to request child custody evaluations for the same reason. The evaluation process involves bringing in a third party expert to spend time with parents and children to understand how the unique family dynamic could have an impact on beneficial custody terms. At the end of the evaluation process, the findings of the evaluator often have a strong impact on the eventual child custody agreement.
At The Bronzino Law Firm, our divorce and family law legal team has extensive experience helping clients work through child custody evaluations in local Monmouth and Ocean County towns including Wall, Brielle, Manasquan, Brick, Toms River, Sea Girt, Point Pleasant, and all of Eastern New Jersey. We are dedicated to providing high level legal service for fair and reasonable rates. Our child custody attorney believes in working closely with each client and their family in order to address your individual needs and concerns throughout the legal process.
Call our office today to learn more about the child custody evaluation process in a free and confidential consultation.
Toms River Child Custody Lawyer: What are Child Custody Evaluations?
Pursuant to New Jersey Family Courts Rule 5:8-1. Investigation Before Award, many cases involving child custody disputes will involve a child custody evaluation. These evaluations are generally done by family experts, psychologists, social workers, or other individuals who are qualified to recommend a beneficial custody arrangement for the child. Your Toms River child custody lawyer may help you through the child custody evaluation process, which can include:
Interviews with both co-parents
Interviews with children
In home or off site visits where the evaluator observes parenting behaviors
Discussions with other family members or close contacts including grandparents, neighbors, teachers, uncles, aunts, etc.
Reviewing relevant documentation
How to Prepare for a Monmouth County Child Custody Evaluation
If a child custody evaluation has been requested or ordered, it is important to be well prepared. Your Monmouth County child custody evaluation attorney may recommend taking the following steps prior to and/or during your evaluation interview:
Answer all questions honestly. Child custody evaluators will be asking difficult questions for a variety of different reasons. While it may be tempting to attempt to use the "right" answer which will show that you are a fit parent, it is imperative that you tell the truth
If you do not understand a question or need a moment, ask for clarification or for some time to think. The evaluation process can be stressful, but you can at least take some control back by slowing things down if needed
Acquire and provide any documentation as requested by the child custody evaluator
If your evaluation entails an observation period, take care of your children as you normally would and try to act as if the evaluator is not observing
Avoid badmouthing your spouse or co-parent, acting negatively, pleading your case, etc. The evaluation process must run its course and a successful interview is a great way to strengthen your case
How are Ocean County Child Custody Evaluations Weighed Within my Child Custody Case?
Once the evaluation has been completed, Ocean County judges will consider the findings of the child custody evaluation report. These reports will include recommendations for child custody arrangements based on the interviews, documentation, and other evidence presented within the evaluation process. Reports often include proposed child custody terms, parenting time, and steps each co-parent can take to protect the child (seeking parenting classes, therapy, etc), and more.
The findings of a child custody evaluation are weighed heavily within child custody disputes. Often times, judges will move forward with the terms recommended by evaluators. It is important to understand that some families choose to hire more than one evaluator during this process. In this case, further disputes may arise if the two evaluators make differing recommendations. By working with a qualified Ocean County child custody attorney, you and your family can navigate the child custody evaluation process and reach a mutually beneficial outcome.
Contact a Child Custody Evaluation Attorney with Offices in Brick and Sea Girt
Child custody evaluation attorney Peter J. Bronzino understands that evaluations during child custody hearings can be incredibly stressful. We take pride in mitigating the many stresses of the legal process while protecting our clients' legal rights throughout Sea Girt, Spring Lake, Wall, Point Pleasant, Silverton, Toms River, Brick, Ocean County and Monmouth County. Lean on our extensive experience to secure an amicable and fair child custody agreement whether you are going through a divorce, civil union dissolution, annulment, or are unmarried parents. Attorney Bronzino works hard to reach civil resolutions to family law disputes, but will not hesitate to aggressively litigate when necessary.
Please contact us online or through our Brick or Sea Girt offices by calling (732) 812-3102 today for a free and confidential consultation regarding your child custody evaluation and how we can best serve your needs.