Protected Assets and Divorce in Monmouth County, NJ
Sea Girt, NJ Divorce Lawyer Helps Clients and Families Divide Complex Assets During Divorce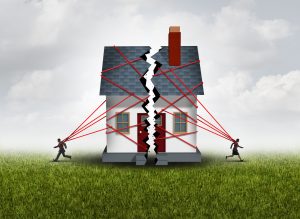 The division of marital assets is part of virtually every New Jersey divorce. Most property which is commingled or was acquired during the marriage must be equitably distributed based on a number of determining factors. However, there are notable exceptions where divorcing spouses may protect their financial property form the division process. Equitable distribution laws can be extremely complex, which is why working with a qualified divorce attorney can mean the difference between retaining assets which are rightfully yours and risking your family's financial future.
At The Bronzino Law Firm, our divorce and family law legal team handle all aspects of the divorce process including the equitable distribution of marital assets, alimony and spousal support, child support, child custody, and much more. We take pride in serving local Ocean and Monmouth County communities such as Asbury Park, Neptune, Brielle, Toms River, Point Pleasant, Wall, and all of Eastern New Jersey. Our smaller firm size allows our legal team to offer highly personalized legal services for fair and reasonable rates.
To speak with one of our attorneys in a free and confidential consultation, please call our Sea Girt or Brick, NJ offices today at (732) 812-3102.
Divorce and Prenuptial Agreements Attorneys Wall, NJ
One of the simplest and most effective ways to protect assets from division during a divorce is through a marital agreement. Marital agreements and non-marital agreements are ways for married couples or unmarried couples who live together to determine how and what assets will be divided in the case of a divorce or separation. Our Wall, NJ divorce attorneys handle all of the following types of agreements:
Prenuptial Agreements – marital agreements reached before marriage are considered prenuptial agreements. These agreements commonly contain terms for the division of marital assets in the case of a divorce.
Postnuptial Agreements – in most ways, postnuptial agreements are the same as prenuptial agreements, only they are reached after a coupled is already married. As with other types of marital agreements, they should be enforceable after a divorce as long as the terms are and surrounding actions are legal.
Cohabitation Agreements – unmarried couples may also protect their assets in the case of a separation through a cohabitation agreement. These documents are more specialized that prenuptial and postnuptial agreements in some ways, and may tackle a wider variety of issues.
Asbury Park, NJ Marital Property Division Lawyers
Before our Asbury Park marital property division lawyer gets into the details of exempt assets, it is first important to understand New Jersey equitable distribution laws. Equitable distribution laws state that "marital assets" are eligible for division during a divorce. So what exactly is considered marital property?
Marital property is commingled, co-owned, or some other assets which were acquired during a marriage. In other words, if an asset was purchased or attained after a couple was wed and before either spouse filed for divorce, it will be marital property in most cases. There is also the concept of marital contribution, which may make property acquired before a marriage marital property.
Separate property is considered most assets which were acquired outside of the marriage. There are also a number of exceptions (more on this below) and complicating factors which may allow assets to be protected from division.
Assets Exempt from Equitable Distribution in Ocean County
Our Ocean County equitable distribution attorneys understand that dividing marital assets is rarely a simple endeavor. In addition to identifying marital property, determining the value of marital property, and assigning a value to that property, either side may seek an exemption for certain items. The following may be successfully omitted from the equitable distribution process in New Jersey:
Engagement rings. Despite the fact that this is a "marriage related item", it is considered separate property as it was gifted before the marriage. Gifts given or received during a marriage will likely be considered marital property
Investments, retirement accounts, etc. which were held before a marriage. This issue can become complicated when both spouses contribute to an investment or retirement account during a marriage, and both spouses may be entitled to the portion which appreciated during the marriage
Inheritances, trusts, or other third party gifts
Debts are generally divided during a marriage, but will not be in the case where a debt was accrued illegally, fraudulently, or deceitfully
Contact a Sea Girt Divorce Property Division Attorneys
The property division attorneys of The Bronzino Law Firm have extensive experience serving local clients from Monmouth and Ocean County communities including Manasquan, Silverton, Brielle, Sea Girt, Brick, Point Pleasant, and all of Northern New Jersey. We tackle the legal complexities of New Jersey divorce so our clients can focus on handling the personal issues with their families and move forward with their lives. If you or a loved one are looking for a divorce attorney with a stellar reputation, read our client testimonials to learn more about how Attorney Bronzino has helped clients over the years.
Please contact us online or call our Sea Girt or Brick, NJ offices today at (732) 812-3102 for a free and confidential consultation regarding your divorce, division of assets, or any other family law legal concern.