RESTRAINING ORDERS ATTORNEY OCEAN COUNTY, NJ
Helping Clients across Toms River, Point Pleasant, Spring Lake, Howell, and the greater Ocean County area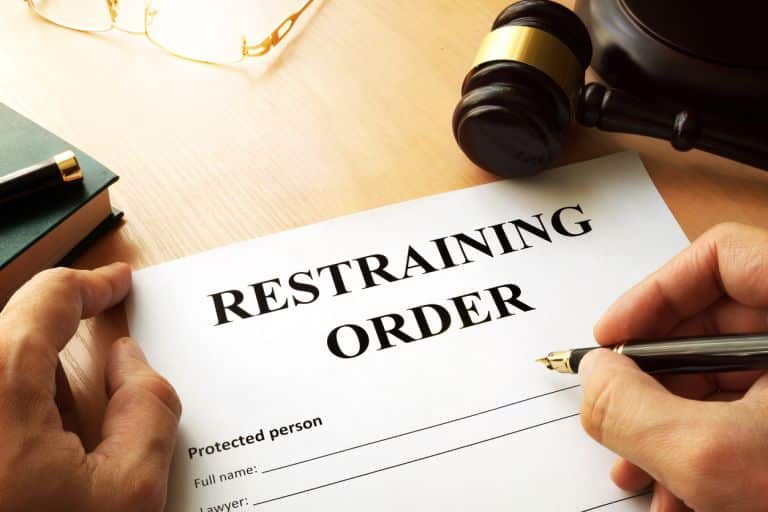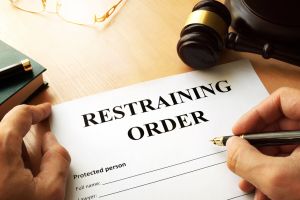 Restraining Orders in New Jersey are designed to protect victims of domestic violence and abuse. By filing a restraining order against an abuser, an individual can legally prevent an individual from visiting common places of contact such as a home or school, prevent other forms of contact such as telephone calls and emails, and even prevent the person served with a restraining order from contacting other, interested parties such as friends and family, including children.
While restraining orders are an important tool for protecting victims, they are also commonly abused in difficult family situations, and can seriously jeopardize the parental and legal rights of an unjustly accused individual.
At Bronzino Law Firm, we have extensive experience handling restraining order cases of all kinds. Whether you are the victim of violence and abuse and in need of legal protection, or have been wrongly accused of abuse and need to protect your rights, our firm is ready to provide you with personal, attentive, and effective legal service throughout the restraining order process.
Temporary Restraining Order Attorney Jackson, NJ
A temporary restraining order is usually a victim's first line of defense against an abuser. In order for a judge to issue a temporary restraining order (TRO), they must have reason to believe that violence or abuse has occurred against the individual petitioning for the TRO. Often, this reason can be based on nothing more than the allegations of the victim. This is fortunate for victims of abuse, as it allows them to seek immediate relief against their abuser without an extended court process and hearing. Unfortunately, this also often leads to situations where TRO's are placed against individuals who have committed no acts of violence or abuse, and can put them in an extremely precarious position legally with little to no evidence presented against them.
When granting a TRO, a judge will specify exactly what kinds of contact between the parties is to be prohibited under the TRO. A TRO can limit what places the charged individual is allowed to go, what means they have for contacting the individual filing for a TRO, which third parties are not allowed to be contacted, can set an exact distance for how close the individual is allowed to come to the abused party, and can even override an existing child custody and visitation agreement with a temporary visitation schedule.
Once the temporary restraining order has been written, the accused abuser will be notified of the TRO and the exact parameters it sets forth for contact with the abused party. If at any point the parameters of the TRO are violated, the restrained party can be arrested for violation of their restraining order.
The issuing judge will also schedule a hearing for a Final Restraining Order, usually within ten (10) days of the signing of the initial TRO. Both parties are allowed to be legally represented at this hearing, and if you are serious about your restraining order, either enforcing it or defending yourself from it, it is critical that you retain the counsel of an experienced Ocean County restraining order attorney.
Final Restraining Order Lawyer Point Pleasant, NJ
Before a temporary restraining order is made into a permanent, final restraining order (FRO), both parties will have the chance to present their cases to a family court during the final restraining order hearing.
It is important to note that there is a different standard of proof during FRO hearings than there is during a criminal trial. In order for a conviction during a criminal trial, there must be proof of guilt "beyond a reasonable doubt", while during a FRO hearing, there must only exist a "preponderance of evidence", a much lower standard.
During the FRO hearing, the alleged victim will first testify about the specific incident of domestic violence that lead to their filing for a TRO. They may also call witnesses to support their claim, and present physical evidence such as emails, texts, and voice mails. The defense may then cross-examine the victim and any witnesses they have called. Afterwords, the accused party will present their own testimony, witnesses, and evidence, which are all also subject to cross-examination by the accuser and their attorney. Once all testimonies and evidence have been presented, the judge will make their final decision regarding whether or not a final restraining order is warranted in this case.
When making their decision, the judge will analyze the following factors:
Whether or not they believe an act of domestic violence did indeed occur
Whether or not there exists a history of domestic violence in this case
Whether or not the victim is in reasonable fear for their safety
Whether or not a restraining order is necessary in order to ensure the victim's safety
While temporary restraining orders are granted with little to none factual evidence presented in order to provide immediate relief for domestic violence victims, courts understand the extremely serious implications a final restraining order will have on the accused party, and as such carefully consider all testimony and evidence presented. Whether you are the victim of abuse and need legal protection, or you are the victim of an angry and vindictive spouse or ex-spouse filing a restraining order against you, having legal representation during the FRO process is extremely important. Your Ocean County restraining order attorney can help you gather and present compelling evidence for your case, cross-examine and counter evidence presented against you, and help you to present the most compelling and factually-supported case possible.
Contact an Ocean County Restraining Order Attorney Today
At Bronzino Law Firm, we have extensive experience helping clients across Point Pleasant, Howell, Jackson, Toms River, and the greater Ocean County area with Temporary Restraining Orders as well as Final Restraining Order hearings.
If you are the victim of domestic violence and abuse, we can help to protect you and your children from further abuse by securing a Temporary Restraining Order against your abuser, and ensuring that that order is made a permanent, Final Restraining Order. Our client's safety, health, and privacy is of utmost importance to us, and we have the experience and legal knowledge necessary to securing exactly those things.
If you have been wrongly served with a Temporary Restraining Order, our firm is ready to protect your rights and future during your Final Restraining Order hearing. FRO's can greatly impact your relationship with your children as well as your future employment opportunities and status. A FRO against you will be placed on your permanent criminal record, can cost you your job if you are employed by the government, and prevent you from obtaining future employment. Your financial and parental future is at extreme risk during a FRO hearing. Our firm understands exactly how important these are to you, and we are ready to provide you with experienced, effective, and tenacious legal counsel.
Our smaller size allows us to develop personal and attentive relationships with all of our clients, while charging fair and reasonable rates for our services. To schedule a free and confidential consultation with our firm today regarding your restraining order needs, please contact us online or through our Brick, NJ office at (732) 812-3102.