Support and Parenting Time Enforcement Attorney Ocean County, NJ
Helping Clients to Enforce Divorce Orders Across Point Pleasant, Toms River, Wall, and Neighboring Communities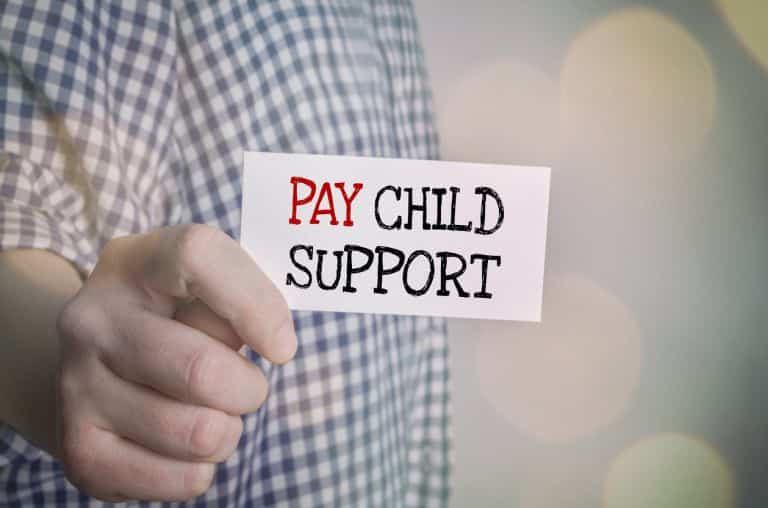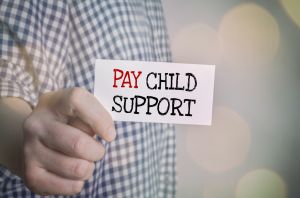 When you receive a divorce judgment, it comes with a sense of finality, and often relief. Divorce is always stressful, even with the help of a skilled Howell, NJ divorce lawyer, and it feels good to be done with it. It feels good to be able to move on with life. At Bronzino Law Firm in Brick, New Jersey, we are proud to help people resolve their divorces and move forward.
We are also proud of the fact that we remain available to our clients at all times, even after their divorce is finalized. The reality is that people do not always live up to their responsibilities, and even though you are divorced, the irresponsibility or spiteful actions of your former spouse can still greatly impact your life. When they don't pay child support, spousal support, or interfere with your agreed upon parenting time with your children, it is important that you retain an experienced Ocean County post-divorce enforcement attorney to help you make the courts aware of your situation, and ensure that they take the actions necessary to resolving your issue quickly.
If your spouse is not living up to their agreed upon support or parenting time responsibilities, contact Bronzino Law Firm today to discuss your case in a free and confidential consultation and explore your options.
Enforcement of Child Support and Alimony Attorney Jackson, NJ
What happens when your former spouse continuously misses alimony payments or child support payments, leaving you struggling with finances? If, at the time you are drafting your child support and spousal support agreement with your spouse, you believe you may have difficulty receiving regular and complete payments, it may be prudent to speak to your Ocean County support attorney about pushing for your spouse to make payments to you through the Child Support Probation Department, a governmental body which tracks support payments, and steps in to enforce tardy and incomplete payments automatically.
If however, you are like most divorcing couples, and chose to receive support payments independently of court supervision, the court needs to be made aware of your situation when your ex falls behind on payments in order to help you receive the payments you are depending on. With the help of your Toms River support enforcement attorney, you can alert the courts that you are not receiving regular or complete payments. Upon a thorough review of your case, courts are given a great deal of leeway in pursuing what they believe to be the most effective remedy for your specific situation.
Courts will often require that your spouse pay an additional amount each payment period in order to catch up on arrears (Arrears refers to the overdue payments). If that fails to rectify the situation, courts have the authority to suspend your ex's license and/or professional license, grant you certain properties they hold in order to offset arrears, impose monetary fines, and incarceration. Additionally, courts are also given the authority to find "any other appropriate and equitable remedy", allowing them to pursue solutions which may be particularly effective in your unique situation.
The most important part of this process, of course, is that you retain the counsel of an experienced Ocean County enforcement attorney in order to help you properly and effectively present your case to the courts, and ensure that they take appropriate, effective, and timely action towards resolving your case.
Enforcement of Child Custody and Parenting Time Agreements Attorney Point Pleasant, NJ
In addition to post-divorce issues arising from child support or spousal support, our Brick law office has experience helping clients whose former spouse is not adhering to an agreed upon parenting time or visitation agreement.
Interference of a parenting time agreement is considered to be anything that inhibits the relationship between the child and the other parent. This includes extreme behavior such as preventing parenting time and visitation entirely, to less obvious acts such as regularly scheduling a child's away from activities during the other parent's visitation time, consistently disrupting parenting time by calling or visiting during the other parent's visitation time, and speaking negatively about the other parent to the child.
If your spouse is interfering with your parenting time, you and your Toms River parenting time enforcement attorney can petition the courts to intervene. It is critical to take into account, however, that interfering with parenting time as a way to encourage payment of late or outstanding support payments is illegal. If you are having difficulty receiving payment of agreed upon support, your best recourse is to consult with your Brick support enforcement attorney and petition the courts to intervene, do not use your children and parenting time to leverage support payments.
Interfering with an agreed upon parenting time arrangement can be considered a criminal action in New Jersey, and the courts have the authority to order any remedy they deem fair and appropriate, and can include:
Holding the other parent in contempt of court
Ordering "make-up" parenting time
Ordering the interfering parent to pay any costs related to their interference including legal fees
Altering the child's transportation arrangements
Ordering community service participation for the interfering parent
Arresting and imprisoning the interfering parent
Contact a Brick Support and Visitation Enforcement Attorney Today
Bronzino Law Firm has extensive experience helping clients in towns like Toms River, Point Pleasant, Wall, Jackson, and the surrounding areas to quickly and efficiently petition the courts to intervene in cases where a former spouse is not living up to their child support, spousal support, or parenting time agreement.
Our smaller size allows us to develop personal and attentive relationships with our clients, while charging reasonable and fair rates for our services. We believe that by communicating regularly and honestly with our clients, we can best help them to make the difficult decisions necessary when it comes to divorce law, and effectively and favorably resolve any resulting issues.
To speak with our firm today in a free and confidential consultation regarding enforcement of your child support, spousal support, or parenting time order, contact us online or through our Brick, NJ office at (732) 812-3102.