Civil Union Dissolution Attorney Monmouth County, NJ
Serving Clients across Monmouth and Ocean County towns including Manasquan, Toms River, Point Pleasant, Asbury Park, Brielle, and more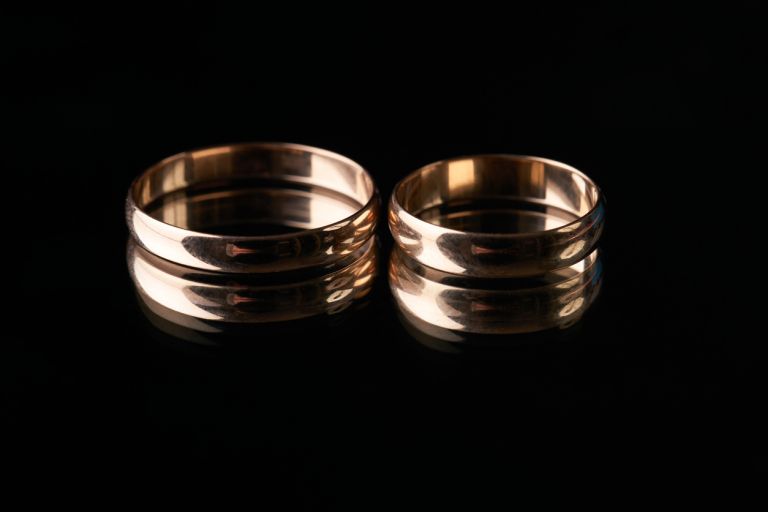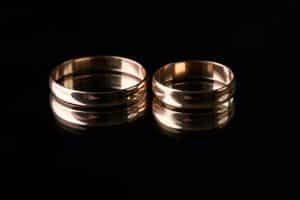 Civil union dissolutions are to civil unions as divorces are to marriages. New Jersey state law views civil unions and marriages similarly, and therefore dissolutions tackle many of the same issues as divorce. Civil union dissolution settlements often address complex legal concepts such as the equitable distribution of marital assets, alimony and spousal support, child custody, and much more. Despite recent state and federal laws making same sex marriage legal, couples retain the right to remain in civil unions as well.
At The Bronzino Law Firm, our legal team handles divorce, same sex divorce, and civil union dissolutions for our Ocean County clients from towns across Spring Lake, Neptune, Brick, Toms River, Point Pleasant, Asbury Park, and all of Eastern New Jersey. Our smaller firm size allows our divorce and civil union dissolution attorney to keep each one of our clients informed and involved throughout the legal process. By putting an emphasis on the attorney-client relationship, we are able to offer highly personalized legal solutions which address our clients' unique needs and concerns.
Call our office today to speak with a member of our qualified legal team in a free and confidential consultation regarding your civil union dissolution and to learn how we can best serve your needs.
Is Civil Union Dissolution Different than Divorce in Ocean County, NJ?
Civil unions grant many of the same legal rights to couples that are enjoyed by married couples. In fact, the law views civil unions as essentially equal to marriages in New Jersey. Our Ocean County civil union dissolution attorney understands that some individuals may have questions about the rights and responsibilities of those involved in civil unions as the laws have changed dramatically since the turn of the century.
The primary difference between civil unions and marriages has historically been tax benefits at the state and federal level. State tax regulations recognize civil unions similarly to divorces, but this was not always the case. Even today, couples in civil unions are not eligible for the federal tax breaks afforded to married couples.
Spring Lake Same Sex Divorce Lawyer Discusses State & Federal Legislation
In 2004, New Jersey passed the Civil Union Act, which allowed both same sex couples and couples over the age of 62 the legal right to enter civil unions. As part of this act, couples were given limited rights, but not full legal recognition. In 2007, this was amended to allow those in civil unions would be granted the same legal rights and responsibilities as those in marriages.
In 2013 and 2015 respectively, same sex marriage was written into New Jersey state and U.S. federal law. These landmark decisions allowed same sex couples to be married, but did not prevent couples from choosing to enter into civil unions as well. The 2015 federal legalization of same sex marriage did nothing to change the tax status for those in civil unions, who are still not recognized by the federal government from a financial perspective.
Asbury Park Civil Union Dissolution Disputes
Civil Union dissolutions may not follow the same formal legal procedures as divorce, but our Sea Girt civil union dissolution attorney understands that they still deal with complex financial and practical matters. Amongst the many issues within a civil union dissolution, the following may be resolved through a formal separation agreement:
Alimony and Spousal Support – former partners may be eligible or responsible for alimony after a civil union dissolution. While there are no hard and fast calculations, factors which may determine eligibility and to what extent alimony may be owed include the duration of the civil union, the financial situation of each partner, career or educational sacrifices made by either partner during the relationship, and more.
Equitable Distribution of Assets – commingled assets also must be divided during a separation. Civil unions entitle each partner to an equitable, though not always even division of jointly held property.
Child Custody – many same sex couples must come to amicable and tenable child custody agreements as well. Child custody refers to both the physical custody (where the child will live) and legal custody (which parents are entitled to make major decisions in the child's life).
Child Support – similarly, issues of child support are common. New Jersey has a standardized calculation which may be the basis of child support agreements within a civil union dissolution.
Contact a Civil Union Dissolution Attorney with Offices in Sea Girt and Brick Today
Civil union dissolution and same sex divorce attorney Peter J. Bronzino has extensive experience serving clients from Monmouth and Ocean County towns including Brick, Spring Lake, Jackson, Sea Girt, Point Pleasant, Toms River, Wall, and across Eastern New Jersey. Our firm believes in solving legal disputes amicably when possible, but will not hesitate to protect our clients legal rights with tenacious litigation when necessary. Above all else, our civil union dissolution legal team takes pride in offering dynamic and individualized legal services while seeking the best possible outcome for our clients and their families.
To learn more about where you stand during a civil union dissolution or same sex divorce, please contact us online or through our Brick, NJ offices by calling (732) 812-3102 today for a free and confidential consultation.