Illegal Distribution of Prescription Drugs Monmouth County NJ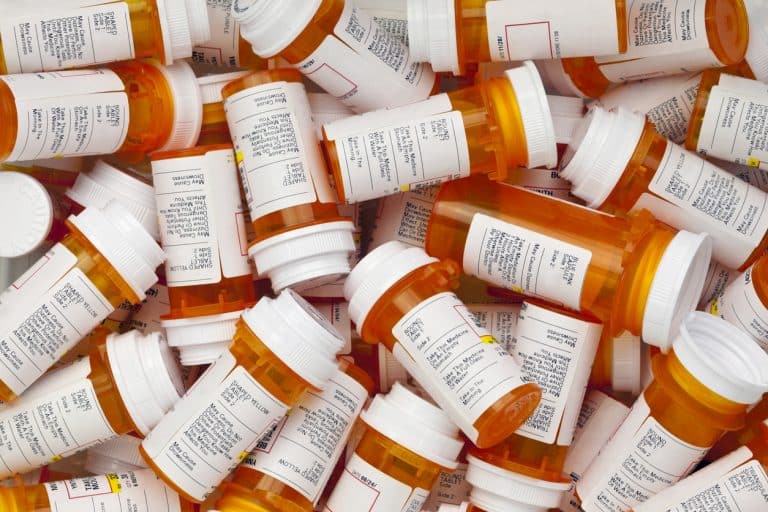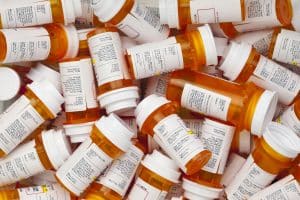 For a long time, prescription drug abuse was not viewed in the same light as street drugs. That is not the case these days given what we now know about the harmful and even fatal effects that abusing these drugs can have. Law enforcement has placed vast resources into curbing the illegal distribution of prescription drugs. With courts following their lead, if you or someone you know is facing an illegal distribution of prescription legend drugs charge there can be some serious and life-changing penalties if convicted.
The Bronzino Law Firm LLC proudly practices criminal law in communities across New Jersey including Neptune, Ashbury, Wall, Point Pleasant, Manasquan, Brick, Jackson, Sea Girt, and all of Monmouth County, Ocean County and across the Jersey Shore. We have represented clients facing drug crimes and other criminal charges, including illegal prescription drug possession and distribution.
Contact our Brick or Sea Girt offices today by calling 732-812-3102 for a free and confidential consultation.
Ocean County Intent to Distribute Prescription Drugs Attorney
New Jersey Statute N.J.S.A. 2C:35-10.5, makes it illegal for a person to knowingly distribute a prescription legend drug or stramonium preparation in any amount unless it has been lawfully prescribed or administered by a practitioner authorized by law to prescribe medication such as a licensed physician, veterinarian, dentist or other.
As is the case with most drug charges, the amount of prescription legend drugs that has been distributed by a person is critical in determining the severity of the sentence that the state will impose. In the majority of cases, the drugs involved will be pain killers or anxiety medications such as Vicodin, Percocet, OxyContin, Demerol, Xanax, and Diazepam.  However, it is important to note that the law encompasses many drugs that many do not know are illegal to sell.
Penalties for Distribution of Prescription Drugs Toms River
While there are several different options that exist if charged with possession of a prescription legend drug to either defend against a guilty plea or mitigate the penalties via a plea bargain, it often become seven more difficult if charged with possession with intent to distribute or another distribution type charge. One of the key distinctions made under the law that can impact fines and penalties is whether or not the act of distribution was for monetary gain.
Distribution of four or fewer dosages of these drugs, not for monetary gain, will result in a misdemeanor disorderly persons offense that may result in a $1000 fine and up to six months in jail.
When you distribute prescription drugs for some form of pecuniary gain, it is a felony. Pecuniary gain refers to any monetary or economic gain that serves as an impetus for the commission of an offense. The following are the penalties that apply depending on the number of pills or dosage units distributed or sold:
Distribution for pecuniary gain or possession with intent to distribute for pecuniary gain of four (4) or fewer dosages of a prescription legend drug is a fourth-degree crime. A conviction may result in a fine of $10,000 or up to 18 months in jail.
Distribution for pecuniary gain or possession with intent to distribute for pecuniary gain at least five but less than 100 dosages of a prescription legend drug is a third-degree crime. Those convicted of this offense face up to 3-5 years in prison. Furthermore, New Jersey statute, N.J.S.A. 2C:35-10.5, increases the fines related to distribution on this level, such that the fine may be as much as $200,000.
Distribution or possession with intent to distribute a prescription legend drug for pecuniary gain in an amount greater than 100 dosages, is a crime of the second-degree. A conviction of this second-degree crime is punishable by up to 10 years in prison and a fine as high as $300,000.
Sea Girt NJ Drug Crimes Attorneys
If you or someone you know is confronting any drug-related charge, we understand and we are here for you. The compassionate attorneys at Bronzino Law Firm will not pass judgment.  We will be there with sound legal advice through what often feels like a confusing and overwhelming time, with implications that can effect your life and the lives of the people close to you. Call us (732) 812-3102 or fill out a contact form for a free initial consultation.