Temporary Child Custody Attorney Monmouth County, NJ
Serving Clients across Monmouth County and Ocean County towns including Asbury Park, Wall, Toms River, Brick, Manasquan, Spring Lake, Brielle, and more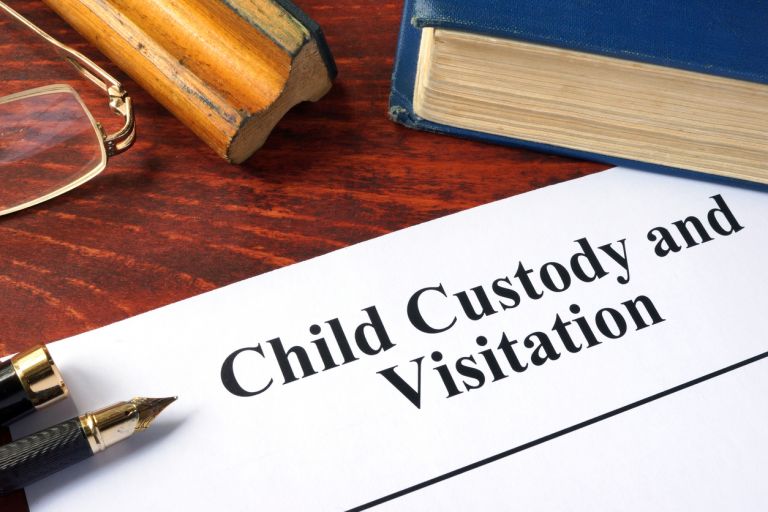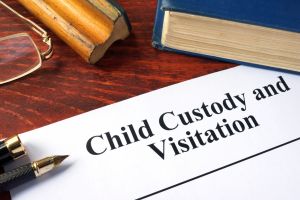 Agreements for issues including alimony, child support, and child custody may only be reached when a divorce is finalized, but individuals going through a divorce are able to come to temporary agreements for these topics as soon as either party files for divorce. After all, time does not stand still during divorce proceedings which may last months or even years. It is common for co-parents to come to a temporary child custody agreement to determine custody and parenting time in the interim.
The temporary child custody legal team of The Bronzino Law Firm takes pride in assisting parents with temporary child custody agreements in Ocean County towns including Brick, Spring Lake, Toms River, Wall, Sea Girt, Asbury Park, and across Eastern New Jersey. We believe in getting to know our clients personally so that we can provide legal solutions which address their individual needs and concerns. Our experienced attorney approaches each child custody dispute as an opportunity to come to an amicable agreement, but will not hesitate to aggressively defend your legal rights as a parent.
Call our office today for a free and confidential consultation with a member of our experienced and qualified legal team regarding temporary child custody or any other divorce or family law matter.
Temporary Child Custody Agreements During Divorce Ocean, NJ
There are two primary methods by which our Ocean County temporary child custody agreement lawyer can help you reach an agreement: outside of court or through a pendente lite court order.
New Jersey Family Courts allow and in fact encourage co-parents to draft their own temporary child custody agreements. With the help of an experienced attorney, it is more than possible to come to a legal and mutually beneficial agreement with no litigation.
It is also possible to request a temporary child custody hearing. Either co-parent or a judge can request such a hearing, which will be used to come to a legally binding agreement. Such agreements are considered "pendente lite", meaning "pending litigation". Your temporary child custody agreement may take effect as soon as either party files for divorce and will conclude once your divorce settlement is finalized.
Asbury Park Temporary Child Custody Hearings
Temporary child custody hearings are very similar to standard child custody hearings. As with other matters involving children, judges will consider the best interests and wellbeing of the child first and foremost when ruling on the terms of your temporary child custody agreement. Matters which may be considered in these hearings may include but are not limited to:
The existing relationship between the child and each co-parent
The ability of co-parents to communicate effectively and cooperatively
Financial standing and earning potential of each co-parent
Any special needs of the children and the ability of each co-parent to accommodate those needs
Any history of domestic violence
Convenience factors including proximity to schools and proximity of co-parents to one another
Much more
Toms River Pendente Lite Child Custody Agreement Attorney
As complex as child custody hearings may be, your Toms River pendente lite agreement attorney will help you reach one of only a handful of potential outcomes. Child custody in New Jersey actually refers to two distinct legal concepts: physical (residential) custody and legal custody. Physical child custody determines where a child will live. Possible arrangements include:
Sole physical custody: where a child spends fewer than two (2) overnights per week with the non-custodial parent. It is important to understand that parenting time allows non-custodial parents to still spend ample time with children
Shared physical custody: where a child spends two (2) or more overnights per week with each parent, but does not split time evenly
Joint physical custody: where co-parents share physical child custody equally. This is relatively rare as it requires a high degree of planning, communication, and cooperation
Legal custody entitles parents to make major decisions in a child's life including medical decisions, religious decisions, schooling, and more. The vast majority of co-parents choose to retain their rights to legal custody through a joint legal custody arrangement.
It is important to understand that temporary child custody agreements have no impact on your eventual "final" child custody agreement. However, they are based on many of the same factors and are a good way to set reasonable expectations.
Contact a Temporary Child Custody Agreement Attorney with offices in Sea Girt and Brick Today
Temporary child custody agreement attorney Peter J. Bronzino, Esq. has extensive experience helping parents find tenable temporary child custody agreements in local Ocean County communities such as Brick, Toms River, Neptune, Manasquan, Wall, Point Pleasant, and across Eastern New Jersey. Our smaller firm size allows us to give each client the individual attention and time they need and deserve when going through such serious legal matters. We do not offer cookie-cutter legal services like the larger firms, and take pride in addressing the unique needs and concerns of the families we serve.
If you have questions regarding a temporary child custody agreement or other temporary agreement during divorce, please contact us online or call our Brick, NJ office by dialing (732) 812-3102 today for a free and confidential consultation.