Jackson Township, NJ Municipal Court, DUI, and Criminal Law Attorneys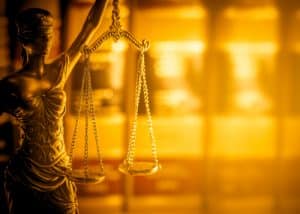 The Jackson Township of New Jersey is named after President Andrew Jackson. Located in Ocean County, its population as of the 2010 United States Census neared 55,000. Jackson was incorporated by an act of the New Jersey Legislature in 1844 from portions of a number of other townships including Dover, Freehold, and Upper Freehold.
Jackson is largely undeveloped and is home to part of the Colliers Mills Wildlife Management Area, a nearly 13,000-acre wilderness overseen by the New Jersey Department of Environmental Protection's Division of Fish and Wildlife. The Colliers Mills Wildlife Management Area makes Jackson Township the fourth-largest township in New Jersey by area. Nearby Allaire State Park is also a destination for nature and culture lovers alike, featuring a 19th-century iron-making town, an antique steam engine train, and acres of protected land.
Six Flags Great Adventure Hurricane Harbor Jackson Township NJ
Jackson Township is the site of Six Flags Great Adventure and Six Flags Hurricane Harbor two very popular tourist destinations for the Tri-state area. Moreover, Jackson Township is not only the largest town in square mileage in Ocean County but also the entire state. This combination of its popularity, as well as its size, has translated into rapid growth. Sadly this rapid growth has also translated into a commensurate escalation in criminal, DWI, and traffic offenses.
Jackson Township Police Department Information
Unlike other smaller townships, the Jackson Township Police Department employs 82 full-time officers who are very active. Jackson ranks consistently in the top twenty percent (20%) in the county in terms of indictable crimes of the first degree, second degree, third-degree and fourth-degree, in addition to disorderly persons charges, issued in a given year.
The Jackson Township Police Department is located at 1 Jackson Dr, Jackson, New Jersey 08527 and can be reached by phone at (732) 928-1205.
Arrested in Jackson NJ? We are here to help.
If you or someone you know has been arrested in Jackson Township  The Bronzino Law Firm LLC , understands that entering any municipal court proceeding can be intimidating and confusing. We understand that the sensitive issues addressed in municipal court are often personal and can have a major impact on the individual as well as their family. Our team prides itself on working closely with all our clients throughout the legal process to deliver highly personalized and effective legal solutions.  We work aggressively and tirelessly to defend your rights and needs in court.
To speak with our offices today in a free consultation, please contact us online or through our Brick offices at (732) 812-3102.
Jackson Municipal Court Information
The Jackson Municipal Court is located at 102 Jackson Drive, Jackson, NJ 08527 and can be reached by telephone at (732) 928-1205.
The Jackson Municipal Court is overseen by the Honorable Daniel Sahin. Camille Elluzzi is the Court Administrator.
The municipal court is open during the following hours:
Monday – Friday – 8:30am – 4:00pm
Calls are received until 4:30 pm.
The court systems of most small towns oversee a limited scope of offenses, and this is true for the Jackson Township Municipal Court as well.
A complete Traffic Violation List overseen by the Jackson Municipal Court can be found here.
A complete Local Criminal Offense List overseen by the Jackson Municipal Court can be found here.
As noted in the attached lists, most of the cases that are overseen by the Jackson Township Municipal Court are traffic violations and misdemeanor crimes such as disorderly persons charges. Felony charges of all degrees are handled at the county level.
Jackson NJ Disorderly Persons, DUI, and Traffic Violations Attorneys
The Jackson Township Municipal Court has limited jurisdiction and it hears matters such as disorderly persons, petty disorderly persons offenses, town ordinance violations, and traffic violations. In addition, the court handles crimes such as DWI, Driving While Suspended, Driving Without Insurance, Possession of Marijuana, Shoplifting, Disorderly Conduct, Underage Drinking, Possession of Alcohol Underage, False Identification, Simple Assault, Harassment, Domestic Violence, Bad Checks, Trespassing, Criminal Mischief, Cruelty to Animals, Theft of Utilities and other disorderly persons offenses.
It is important to note that crimes of the first degree, second degree, third degree, and fourth degree are referred to the Ocean County Superior Court for disposition.
Criminal Offenses Heard in Jackson NJ Municipal Court
The criminal offenses heard in the municipal court vary greatly. Although not felony crimes, they can, however, result in a criminal record and the possibility of up to six months in jail if you are convicted. They include violations like possession of 50 grams or less of marijuana, shoplifting, harassment, obstructing the administration of law, underage drinking, and drug paraphernalia charges to name but a few.
Contact a Jackson Attorney for your Drug Crime, Assault or any other Municipal Court Related Offenses Today
Proceedings in Municipal court can often be very serious and bring with them life-changing consequences. It is important to have an attorney experienced in the Jackson Municipal Court as your advocate if you have been charged with a crime or cited for a traffic offense. The Bronzino Law Firm LLC understands that the issues in municipal court can greatly impact individuals, their jobs, their children, as well as the rest of their families. That is why our attorneys work very closely with our clients throughout the legal process to deliver personalized and very effective legal solutions.  Our extensive experience makes us the partner you need when facing any municipal court proceeding in Jackson.
Bronzino Law Firm works to protect the rights of our clients across Monmouth and Ocean Counties. For additional information and the answers to your pressing questions, contact the Bronzio Law Firm, LLC, serving Ocean and Monmouth counties.  Call at 732-812-3102 or contact us online to schedule a free initial consultation with an attorney to retain the experienced representation that you need.