Leaving your Home During Divorce in Ocean and Monmouth County, NJ
Serving Clients across Monmouth County and Ocean County Towns including Wall, Neptune, Manasquan, Toms River, Brick, and more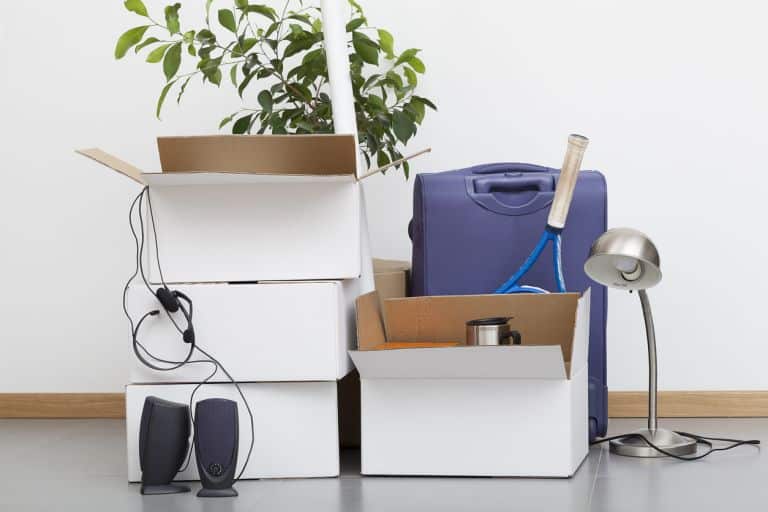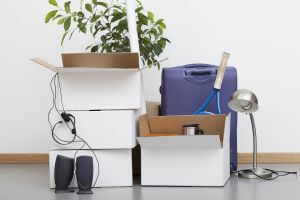 When couples decide to get a divorce, one of the first issues which comes to the forefront is where they will live. Many couples begin living separately immediately, some wait, and others continue to live together. While there is no one right answer, it is possible that your choice to leave home during divorce may have an impact on the divorce process in New Jersey. It is important to understand the legal implications that moving may have on child custody, child support, alimony, and division of marital property during your divorce.
At The Bronzino Law Firm, our separation and divorce attorneys have extensive experience serving local Monmouth and Ocean County communities including Asbury Park, Neptune, Wall, Manasquan, Brick, Jackson, Sea Girt, and all of Eastern New Jersey. We understand that divorce is more than just a legal process, it is deeply personal and can be stressful for couples, their children, and their relatives. That is why our divorce attorneys work closely with our clients throughout the legal process to deliver highly personalized and effective legal solutions.
Call our Brick or Sea Girt offices today by dialing (732) 812-3102 for a free and confidential consultation regarding your divorce, your options, and whether moving out of your family home is the right decision.
Toms River Separation Attorneys: Common Reasons to Move out During Divorce
There is no shortage of potential reasons why couples may choose to seek divorce. Our Toms River separation and divorce attorneys believe that the decision to stay or to leave the marital home is highly dependent on the reasons for divorce, your unique situation, and your family dynamic. With that in mind, here are some common reasons spouses choose to leave the marital home before a divorce is finalized:
Domestic violence – if you or your children are in danger of domestic violence or other criminal activities, you are well within your rights to move immediately and take your children with you. However, it is vital that you obtain a temporary child custody court order in this situation. It also can be a great idea to seek a restraining order.
Societal norms – on the flip side, moving out because it is "expected" is not a great reason. This is particularly true for men, who may feel pressured to move out of the family home because that has historically been expected.
Your spouse has asked you to leave – if you co-own your home or are co-tenants in a rental situation, you are not required to leave simply because you have been asked. Before doing so, speaking with a Toms River divorce attorney would be a prudent decision.
Am I Obligated to Move During Monmouth County Divorce Proceedings?
To answer simply: no, you are not obligated to move just because you and your spouse have agreed to a divorce. Your Monmouth County divorce lawyer will need to understand your financial and practical living situation. In the vast majority of cases, both spouses co-own or co-rent the family home and have equal rights to stay. There are two exceptions:
Your spouse has successfully been granted a restraining order based on domestic violence or other wrongdoing. In this case, you may be ordered to leave the family home
Your spouse owns the family home or the rental and you do not. If you do not have the legal right to stay in your family home based on the deed or rental arrangement, you may be legally asked to leave
Risks of Leaving the Family Home During Divorce in Ocean County
As we have discussed above, in the vast majority of cases spouses are not forced to separate during the divorce process. It is still common to live separately for personal reasons and based on your individual wishes. Our Ocean County separation and divorce lawyers would advise considering the following risks:
If you have moved and your children stayed in the family home, that may impact child custody considerations. When child custody is determined, it is done so for the best interests of children. If your children stayed in the family home and you have moved, it is possible that your co-parent will be given a more favorable view to keep your children's lives more consistent
Can you afford to live alone? Just because you move does not relieve you of the financial responsibly of your family home. You will likely still need to pay mortgage, upkeep, rent, etc.
Do you trust your spouse to maintain the home? If you have moved out, you are trusting your spouse to care for your home, children, pets, and more.
Contact a Divorce Attorney with Offices in Brick and Sea Girt Today
Separation and divorce attorney Peter J. Bronzino is proud to serve local Ocean and Monmouth County communities including Neptune, Wall, Brick, Manasquan, Asbury Park, Toms River, Point Pleasant, and across Eastern New Jersey. Our smaller firm size allows our divorce and family law legal team to provide high level, personalized legal service for fair and reasonable rates. If you or a loved one has any questions or concerns regarding your divorce, your legal standing during separation, or any other family law matters, we are here to help.
Please contact us online or call our Sea Girt or Brick offices by dialing (732) 812-3102 today for a free and confidential consultation with a member of our qualified and experienced divorce team.