DUI/DWI Defense Attorneys Brick NJ
Serving our clients in Brick, Point Pleasant, Toms River, Spring Lake,  and Jackson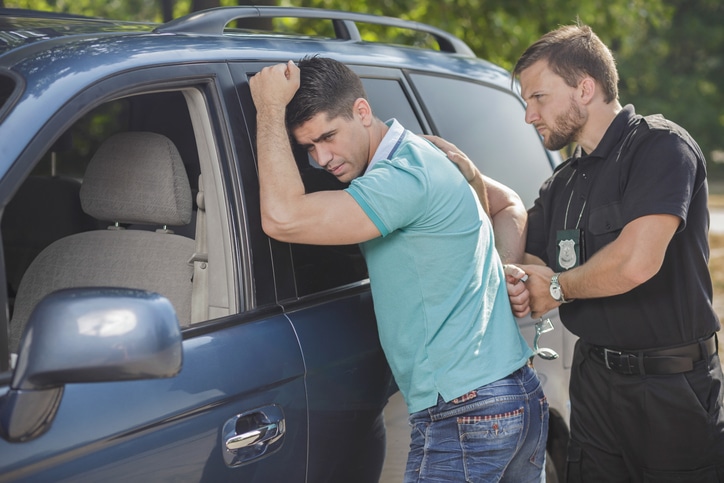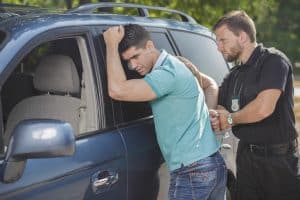 It is well known that penalties for being charged with driving while intoxicated (DWI) or driving under the influence (DUI) in New Jersey are severe. They can include heavy fines and penalties, jail time, and license suspension. If charged for DWI, DUI, or a related offense in New Jersey, whether it is your first, second, or third offense, you will need a criminal defense lawyer who is willing to utilize rigorous defense strategies to protect your rights as well as your future.
If you or a loved one gets pulled over for a DWI, please contact Peter Bronzino, he can answer all of your questions and explain the upcoming court process. You can speak with him by calling (732) 812-3102 or by clicking here and filling out the contact form.
Protect Your Rights When Facing DUI Charges in Ocean County NJ
Contrary to popular belief, standardized field sobriety tests are not reliable evidence for a DUI conviction. Neither the federal government nor medical science personnel has recognized these tests as valid proof of intoxication. Several factors such as medical and health problems, weather, strong winds or slippery ground can affect one's performance on field sobriety tests.
Furthermore, the one leg stand test is only accurate 65% of the time, while the walk and turn test are only accurate 68% of the time in indicating intoxication in healthy people. In other words, some people just have poor balance.
Non-standard field sobriety tests such as reciting the alphabet, counting backward and touching your finger to your nose are also not considered valid indications of someone's level of intoxication.
Contesting DUI and DWI Charges based on Invalid Traffic Stops Monmouth County NJ
In New Jersey police must have probable cause to pull you over such as a traffic violation. A New Jersey police officer may have pulled you over for driving behavior that is not actually illegal. If the officer did not have probable cause to pull you over, the case can be thrown out. These invalid reasons often include leaving a bar or other location where alcohol was served or weaving in your own lane. Neither of these is recognized as probable cause to stop a motorist.
By the "Fruit of the Poison Tree" doctrine, no evidence found after an invalid traffic stop should be recognized by the court.
Invalidating the Results of a Breathalyzer Test in New Jersey
In the State of New Jersey, you can decline to submit to blood or urine test when it comes to DUI. If the officer misled the driver in regards to his right to decline a blood test, the results may be thrown out.
However, it is not permitted to decline a breathalyzer test. Currently, the state utilizes the Alcotest 7110 MK111-C breath testing machine. Unknown to many, the person who conducts the breath test must be licensed to administer the test. This license must be renewed every three years. It is not uncommon for officers to allow their license to expire, making any test they administer automatically invalid.
In addition, the neglect to conduct a proper observation period can weaken the prosecutor's evidence against you. Should the officer not keep you under observation for 20 min before conducting a breath test, the results of this test may be ruled invalid.
Furthermore, the test itself is not infallible and problems with the Aloctest 7110 are well documented. Errors with the Alcotest 7110 MK111-C breath testing machine can yield incorrect results that are unsuitable to be used as evidence in the court. These machines may have improper settings and fail to recognize errors in testing such as improper timing.
Moreover, personal items that contain alcohol can affect breath tests including asthma spray, cough drops, paint, and fingernail polish. The presence of these items at the time you were pulled over can affect your breath test.
The breathalyzer equipment has been known to malfunction or be operated improperly. The prosecutor must show that all procedures were properly followed and the machine was functioning correctly, in order for test results to be considered as evidence.
Finally, failure to read the New Jersey Implied Consent Warning prior to conducting a breath test can result in this evidence being excluded from court. If the officer did not read you the Implied Consent Warning, a New Jersey DUI attorney should make sure that this fact is brought before in court. This is one of many reasons a skilled and experienced attorney is a necessity when contesting any DUI or DWI case.
Contact a DUI Defense Lawyer Today to Protect Your Driving Privaleges
Attorney Peter J. Bronzino has built a practice and a reputation where each client deserves individualized, and effective legal counsel. The small size of his firm allows him to offer a more personal service that is hard to find on larger law firms. The Bronzino Law Firm has extensive experience defending clients against traffic citations in towns such as Wall, Jackson, Point Pleasant, Sea Girt and over Ocean and Monmouth County and surrounding communities.
To speak with Peter Bronzino or a member of our legal team today in a free and confidential consultation, please visit our website, or visit us either in our Brick or Sea Girt offices at (732) 812-3102.