Possession of a Hypodermic Needle Attorneys Ocean County NJ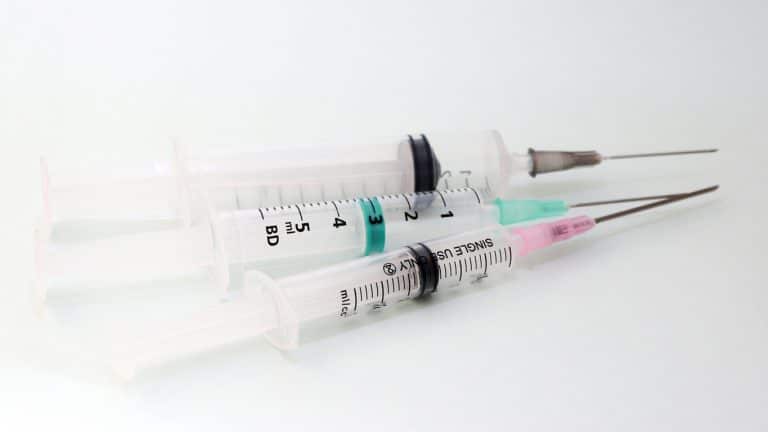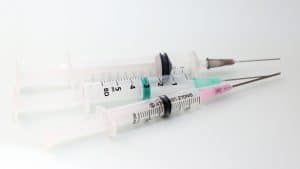 Unknown to most, it is a crime to possess a hypodermic needle without a valid doctor's prescription in the State of  New Jersey.  New Jersey law N.J.S.A. 2C:36-2 makes the possession of drug paraphernalia a crime except where the item is a syringe or hypodermic needle. However, when injection devices are involved, whether improvised or otherwise, N.J.S.A. 2C:36-6 is applied. This statute makes it unlawful to possess, distribute or control a hypodermic syringe with the intention of using it to ingest a controlled dangerous substance.  Though this violation is a misdemeanor, it can result in a criminal record that can haunt you for years to come.
The Bronzino Law Firm LLC, has vast experience in criminal law and has represented clients charged with drug crimes, including possession of hypodermic needles, in communities across New Jersey including Asbury Park, Neptune, Wall, Manasquan, Point Pleasant, Brick, Jackson, Sea Girt, and all of Monmouth County, Ocean County and across the Jersey Shore.
If you or someone you know is facing any type of drug-related charges please contact our Brick or Sea Girt offices today by calling 732-812-3102 for a free and confidential consultation.
Possession of a Syringe Law Monmouth County
N.J.S.A. 2C:36–6(a), states that unless authorized by law, it is illegal for a person to have under his/her control, or possess with intent to use, a hypodermic syringe, hypodermic needle, or any other instrument adapted for use with a controlled dangerous substance or its analog.
To obtain a conviction, the state, must not only prove the possession or control but also that the defendant had the intention of using the instrument for controlled dangerous substances. However, it is important to note that intent can be inferred from the circumstances of the possession.
An exception to possessing a hypodermic needle or syringe applies when it is obtained by a valid prescription issued by a licensed physician, dentist, or veterinarian. However, this prescription is only valid for one year from the date it is issued.
Penalties for Possession of a Needle or Syringe Brick NJ
Both possession of a hypodermic needle or syringe, as well as the distribution of a hypodermic needle or syringe, are classified as disorderly persons offenses. A conviction for either offense carries with it as many as six months in jail. Furthermore, the court can also impose a $1000 fine, along with community service in addition to a probation period.  Moreover, a mandatory driver's license suspension of at least 6 months and as much as 2 years must also be imposed at the time of sentencing if the conviction falls under 2C:36-6.
Though a misdemeanor, the resulting criminal record can cause complications when it comes to background checks for employment, housing and travel abroad. For this reason, when facing drug-related charges it is critical to retain the services of a skilled and experienced attorney. It may be possible to have charges reduced, reclassified or even dropped in favor of diversion programs if you qualify.
Drug use is a pitfall that even good people may fall into. It is important not to give up on yourself and your future.
Contact a Manasquan Drug-Crimes Defense Attorney
If you are facing a possession of a hypodermic needle charge, we are here for you and we understand. The attorneys at Bronzino Law Firm LLC are not here to pass judgment but are here to help. We understand how damaging to your future a criminal record can be and we have fiercely represented clients charged with drug-related offenses in Monmouth County, Ocean County as well as surrounding communities.  Call us (732) 812-3102 or contact us online for a free initial consultation.