Neptune Township NJ Municipal Court Attorneys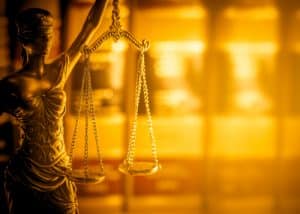 Neptune Township has a population of around 28,000, according to the 2010 United States Census, and is located in Monmouth County, New Jersey. Originally a part of Ocean Township, NJ, Neptune was incorporated in 1879 as part of an act of the New Jersey Legislature. Because of its location on the Atlantic Ocean, Neptune is named for the Roman god of the sea.
The Neptune Township consists of two census-designated communities, Ocean Grove and Shark River Hills, and a handful of undesignated communities including Bradley Park, Green Grove, and West Grove, among others.
Diverse in its landscape, the community runs from the New Jersey Shore west to the Garden State Parkway. The shoreline community of Ocean Township is a national historic site, and the Neptune Township continues all the way to the Route 66 commercial corridor. Inland mid-town is undergoing a city-directed revitalization effort.
This mid-town revitalization effort is occurring after decades of the area being in desertion following fires and destruction caused in the wake of the Civil Rights Movement. In the late 1960s, after the assassination of Rev. Dr. Martin Luther King, Jr., violent outbreaks, which occurred nationwide, claimed many community businesses and homes in the mid-town Neptune area. The devastation was so complete that the area was abandoned for more than thirty years. Now a renewed sense of pride and development has led to a municipally-driven revitalization of the business district.
One of the predominant natural wonders of the Neptune Township is the Shark River estuary, home to a variety of bird and plant wildlife and an attraction for many families. Additionally, Seaview Island, located on the Shark River, features marinas and a yacht club as well as a thriving nightlife scene. Accessible by ferry and rail, it is a popular destination for residents of Manhattan and Philadelphia who are looking to get away from the bustle of city life.
Neptune Township Municipal Court & Police Department Information
The Neptune Township Municipal Court is located at 25 Neptune Blvd., Neptune, NJ 07753 and can be reached by telephone at (732) 988-5200 x 282.
The Honorable Robin Wernik is the Neptune Township's municipal judge.
Neptune Township Court is in session on Thursdays at 12:00 pm.
The Neptune Township Police Department offers primary law enforcement services and is headquartered at 25 Neptune Blvd, Neptune, NJ 07753. The police department's non-emergency phone number is (732) 988-8000.
Neptune Misdemeanors and Disorderly Person Charges
The Neptune Township Municipal Court oversees a large number of misdemeanor cases such as disorderly persons charges, traffic offenses, and charges of driving while under the influence of drugs or alcohol. Despite felony charges of all degrees being handled at the county level, Neptune Township hears many cases that involve low-level drug offenses such as possession and possession of drug paraphernalia in addition to DUI charges for those who have been arrested or cited within the jurisdiction of the township.
Facing Charges In Neptune NJ From Out Of Town
The numbers of these types of charges increase during special events. This often means that many who may not live within the township may face charges there. Few would argue that facing charges where you live can be challenging and serious enough, however, when someone is charged in an area they are visiting these challenges can mount. Should you or someone you know find yourself in this situation it is critical to retain an attorney who is familiar with the jurisdiction where the charges occurred.
Neptune Township DUI/DWI Attorney
Having quality traffic or criminal attorney is imperative whether you are charged with a misdemeanor or felony charge because the knowledgeable support of an experienced legal professional can mean the difference between an expunged record and time behind bars. Contrary to popular belief, even a traffic violation or minor possession charge can result in jail time, so no charge, no matter how seemingly minor, is to be taken lightly. Bronzino Law Firm, LLC  is experienced in handling misdemeanor and traffic charges, especially as they relate to the jurisdiction of Neptune Township. Our team has a diverse skill set and decades of experience in traffic violations of all types and misdemeanors.
Bronzino Law Firm, LLC is the ally you want to protect your legal rights and well-being. Reach out to a member of our team today at (732) 812-3102 to schedule a consultation and learn more about our commitment to representing and protecting your legal rights.