Possession of Prescription Drugs Monmouth County NJ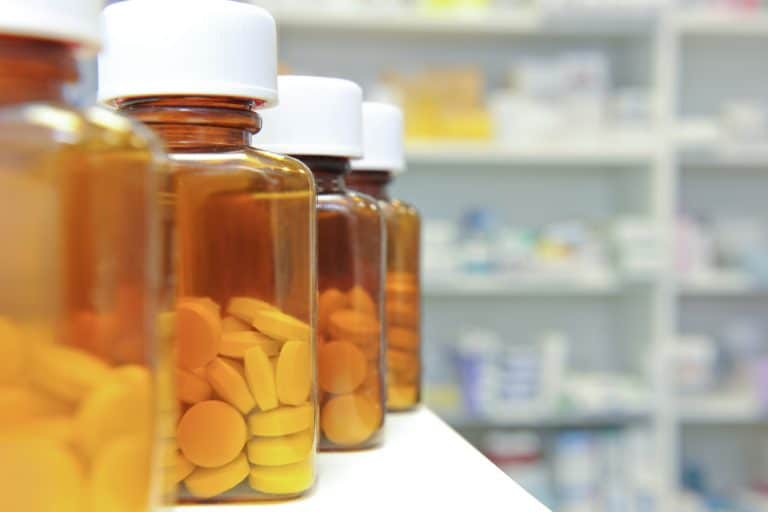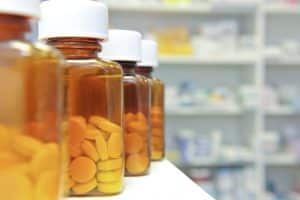 Law enforcement's attempts to reign in the current opiod epidemic is not only contained to "street drugs" such as heroin. Illegal possession of prescription drugs is a serious offense that can bring substantial fines as well as jail time if convicted. Furthermore, a conviction can lead to a criminal record that could haunt you for years to come.
The Bronzino Law Firm LLC, has extensive experience in the field of criminal law and has represented clients charged with drug crimes, including illegal possession of prescription drugs, in communities across New Jersey including Asbury Park, Neptune, Wall, Manasquan, Point Pleasant, Brick, Jackson, Sea Girt, and all of Monmouth County, Ocean County as well as across the Jersey Shore.
If you or someone you know is facing any type of drug-related charges, please contact our Brick or Sea Girt offices today by calling 732-812-3102 for a free and confidential consultation.
Ocean County Prescription Drugs Possession Attorney
New Jersey Statute N.J.S.A. 2C:35-10(e)(2), makes it illegal for someone to possess, actually or constructively, a prescription legend drug unless it has been properly prescribed by a doctor, physician or other authorized medical practitioners. This statute defines "constructive possession" as the accused is aware of the presence of the prescription legend drug and intends to exercise physical control over it. Under 2C:35-10.5(e) a prescription legend drug is defined as "any drug which under federal or State law that requires dispensing by prescription or order of a licensed physician, veterinarian, or dentist…"
Prescription painkillers or anxiety medication, which have been found to have the highest potential for abuse are typically the drugs that are mostly addressed by law enforcement when it comes to N.J.S.A. 2C:35-10.5(e).  These drugs include OxyContin, Vicodin, Percocet, Demerol, Morphine, Xanax, Diazepam as well as others.
Penalties for Possession of a Prescription Drugs Brick NJ
Possession of a prescription legend drug charge is based on a scale directly related to the quantity of the prescription drug that is found in the defendant's possession at the time that they are arrested.
Illegal possession of four (4) or fewer dosage units of a prescription legend drug is a disorderly person charge. If convicted the defendant may be fined up to $1,000 and put in jail for up to six months.
When a defendant possesses over five dosage units, the court may determine that they have the intent to distribute the drug and the fines and imprisonment sentences increase substantially.
Illegal possession of five (5) or more dosage units and no intent to distribute is a fourth-degree felony. If convicted, a defendant will face a fine of up to $10,000 and up to 18 months in prison. It is important to note that while the conviction will lead to a criminal record, it is possible to avoid a criminal record by filing for and being granted an application for PTI (Pretrial Intervention).
Penalties for Possession of Prescription Legend Drug Charge
There are affirmative defenses that exist for this offense. It is considered an affirmative defense to the charge if a defendant can produce a valid prescription for the drug. Furthermore, it is an affirmative defense to the charge if the defendant was acting within the scope of their employment as a pharmacist, doctor, dentist, etc.
Moreover, there is also a de minimis (from the Latin meaning "about minimal things") affirmative defense if three elements are met:
(1) the accused must show that they unlawfully received no more than six dosage units within a period of 24 hours
(2) the prescription legend drug has to have been lawfully prescribed to the person from whom it was obtained
(3) the defendant must have possessed the substance only for personal use
If you are arrested for possession of a prescription drug it is essential that you contact an experienced drug crimes attorney as soon as possible.
Point Pleasant NJ Drugs Crimes Attorneys
Though in the past law enforcement placed the majority of its focus in combating street drugs in recent years there has been a shift, due to a very real epidemic in the state and across the country to prescription drugs and opiod dependence in particular. Illegal possession of a prescription legend drug is no laughing matter as the consequences can mean heavy fines as well as the loss of your freedom.
If you or someone you know is confronting a drug possession charge, we understand, and we are here for you. The compassionate attorneys at Bronzino Law Firm will not pass judgment. Call us (732) 812-3102 or fill out a contact form for a free initial consultation.