Distracted Driving Charges and Penalties Lawyer Brick and Sea Girt NJ
Serving clients in Brick, Toms River, Point Pleasant, Manasquan, Sea Girt, and across the Jersey Shore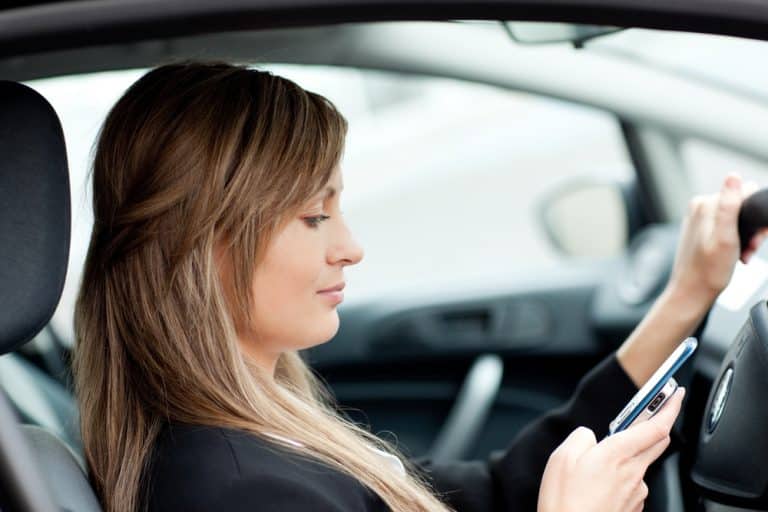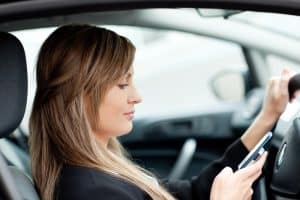 New Jersey lawmakers and law enforcement have really begun to crack down on cell phone use by drivers on NJ roads because many accidents have been linked to distracted drivers. Of course, everyone understands that driving requires a certain amount of attention and focus. However, many traffic officers in New Jersey issue traffic tickets to drivers who are in no way endangering other people. Beyond the significant monetary penalties associated with a distracted driving ticket, you could also lose your driving privileges and face civil penalties if you were involved in an accident.
The lawyers at Bronzino Law Firm have years of experience handling traffic cases in Brick, Sea Girt, Asbury Park, Wall, Manasquan, Neptune, Spring Lake, and Brielle. We understand the nuances of New Jersey traffic laws and are well-informed about changes in the law. Call us today (732) 812-3102 to speak with one of our hardworking and dedicated lawyers. We will take the time to listen to you and address any concerns you might have about your distracted driving ticket.
New Jersey Distracted Driving Violations
New Jersey law bans the use of all handheld devices, such as cell phones or any other electronic communication devices, while driving. Although drivers may use a hands-free cell phone, the device's placement must not interfere with the vehicle's safe operation. Moreover, even when using a hands-free device, the driver must exercise a high degree of caution and try to keep two hands on the wheel at all times. You may drive with one hand on the steering wheel only if you have reason to fear for your safety, or you are using the cell phone to report an emergency, such as a traffic accident or urgent medical situation, to the appropriate authorities.
The distracted driving law also prohibits all drivers from text messaging or sending an electronic message while operating a motor vehicle.
Tougher Distracted Driving Laws for Special Types of Drivers
Bus drivers are prohibited from using all cell phones – even hands-free phones – while driving. This broader application of the distracted driving law recognizes the many lives that are put at risk when a bus driver fails to give the road their full attention.
Novice drivers are also prohibited from using any cell phone while driving on public roads and highways in New Jersey. A "novice driver" is anyone under 21 who has a Graduated Driver License (GDL).
Penalties for Distracted Driving in Monmouth, NJ
The penalties for distracted driving vary, depending upon the number of prior offenses:
First Offense: $200–$400 fine
Second Offense: $400–$600 fine
Third Offense: $600–$800 fine, 3 motor vehicle points, and license suspension for up to 3 months
No traffic ticket points are assessed for a first or second violation of the distracted driving law; however, a third violation may result in the assessment of 3 points on your license. As you accumulate points, your insurance premiums could be raised. Additionally, if you accrue 12 points, your license can be suspended by the NJ Motor Vehicle Commission (MVC).
Monmouth and Ocean County NJ Distracted Driving Attorneys Are Here to Help Guide You Today
Bronzino Law Firm is prepared to fight your distracted driving ticket. We will hold the prosecutor and the traffic officer responsible for any mistakes made when your ticket was issued. We will also do what is necessary to ensure that your driving privileges remain intact.
To schedule a confidential consultation with an experienced team member today, please fill out our contact form or through our Brick or Sea Girt, NJ offices at (732) 812-3102.