Parenting Schedule Lawyer with Offices in Brick and Sea Girt, NJ
Protecting Families across Ocean and Monmouth County, Neptune, Point Pleasant, Toms River, Wall, Asbury Park, and more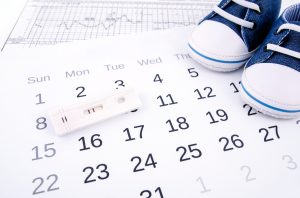 One of the many aspects of child custody which can become a complicating factor is the concept of parenting time and visitation. It is one thing to say that co-parents will have joint, shared, or sole residential custody, but what about the practicalities? Who will get the children to school? When and how will the children be dropped off or picked up? What days will each co-parent have the child? Whether you are considering these on a temporary basis during divorce or as part of a final child custody agreement, it is important to come to a reasonable and tenable parenting schedule.
The child custody attorneys of the Bronzino Law Firm have years of experience working with parents to come up with successful child custody and parenting time agreements. We believe that there is no one-size-fits-all solution to issues such as parenting schedules, and believe in working with the individual needs and concerns of each one of our clients. Our firm assists clients throughout Monmouth and Ocean County communities including Neptune, Toms River, Sea Girt, Jackson, Brick, Wall, Asbury Park, and all of Central New Jersey.
To learn more about your scheduling rights as a co-parent in New Jersey, please call our Sea Girt or Brick offices at (732) 812-3102 today for a free and confidential consultation with a member of our qualified and experienced legal team.
Parenting Schedules and Child Custody in Monmouth County
There are no regulations or statutes that require co-parents to establish concrete parenting schedules within their child custody agreement. However, such a schedule may be viewed favorably by the family courts and it may make your lives easier moving forward. Our Monmouth County child custody attorneys believe in working with both co-parents to include or omit parenting schedules as per your unique situation. Child custody agreements typically lay out three primary factors:
Residential child custody – the type of child custody most individuals think of when they think "child custody" is where the child lives and stays. This legal concept is known as physical or residential custody.
Parenting time and visitation – in addition to physical custody, many custody agreements also contain terms of parenting time. Parenting time was formerly known as "visitation" in New Jersey, but has since been changed to eliminate confusion that a parent was merely visiting rather than caring for their child in a meaningful manner. Parenting schedules may be included as part of these considerations.
Legal child custody – the right of each co-parent to be involved in major decisions regarding the child's health, education, religion, etc. is known as legal child custody.
Neptune Parenting Time Lawyers Identify Common Parenting Schedules
Parenting schedules may be as specific or generalized as co-parents wish. However, our Neptune parenting time lawyers find that laying out specific parenting schedules ultimately leads to less conflict and happier parents and children. With that in mind, here are some common parenting schedules which our clients have used successfully:
50/50 schedules:

children spend a full week with each co-parent
children alternate after two (2) weeks with each co-parent
children may spend three (3) days with one co-parent, four (4) with another, then swap the next week

60/40 schedules:

non-custodial parent may care for children from Friday afternoon through Monday morning for an "extended" weekend
children can spend the weekend plus one weekday with non-custodial parent
children can split the week at any point, 4 with one parent and 3 with the other

70/30 schedules:

child spends the weekend with the non-custodial parent
child spends two weeknights with non-custodial parent
non-custodial parent cares for the child every third week for the entire week

80/20 schedules:

child is with the non-custodial parent every other weekend
child spends a full day and overnight with non-custodial parent each weekend
These are merely examples and should not be seen as limiting to co-parents trying to make their own arrangements. As long as the parenting schedule is good for the children involved and is practical for the parents, it is very likely that it will be approved by a New Jersey judge.
Questions About Parenting Time and Visitation? Call our Brick, NJ Child Custody Attorneys Today
At The Bronzino Law Firm, our child custody attorneys are proud to serve parents from Ocean and Monmouth County communities such as Asbury Park, Brick, Manasquan, Jackson, Brielle, Toms River, Point Pleasant, and across all of Central New Jersey. Our smaller firm size allows our team to offer highly individualized legal service for fair and reasonable rates. But, don't take our word for it – read some of our recent client testimonials to learn how Peter J. Bronzino has helped local clients with their family law concerns.
Please contact us online or through our Brick or Sea Girt, NJ offices today by calling (732) 812-3102 for a free and confidential consultation.