- Ocean and Monmouth County Law Firm -
Working harder
to provide the results you need
FAMILY LAW,
REAL ESTATE,
AND ESTATE
PLANNING LAW FIRM
The Bronzino Law Firm, LLC, located in Brick, New Jersey, provides dynamic, client-focused representation in Family Law matters, Criminal Charges and Municipal Court summons, Real-Estate ventures, and Wills, Trusts & Estates. We understand and believe that each client is different, with unique needs and goals, and as such, unique strategies must be crafted for each case in order to favorably settle them for our clients.
We believe in keeping our clients informed and involved in the legal process, and we are ready to use new and innovative technologies in order to do so. By having up-to-date and detailed information about your case, you can make the best possible decisions for your future.
If you would like to speak with attorney Peter J. Bronzino about your case in a free and confidential consultation today, please contact us online or through our Brick or Sea Girt offices at (732) 812-3102.
A Full Service NJ Law Firm
SERVING OCEAN AND MONMOUTH COUNTIES SINCE 2010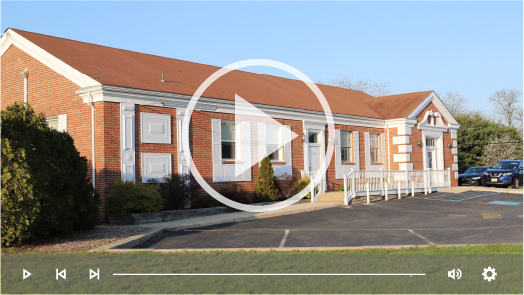 DIVORCE AND FAMILY LAW

When you are confronted by the possibility — or the reality — of a divorce or any other family law dispute, it can be difficult to know where to turn, or what to do. It is in times like these that Bronzino Law Firm, LLC can be of great service to you, across all divorce and family law related matters:

Because each family is unique, we treat every case with care and attention to detail. We take the time to listen to our client's concerns, and we analyze all available options and potential outcomes. Then we give a straightforward answer that we will stand behind. In these emotional situations, we know that our clients are looking for a candid assessment of their family law issue. We communicate realistically and honestly with our clients so that they can make informed decisions about their future.
REAL ESTATE

Real Estate matters are complex and rife with potential pitfalls. Given the substantial assets and high stakes involved with any real estate purchase or sale, it is crucial that you understand your rights in the real estate process.

If you are thinking about a move, making a cash purchase, buying with an FHA loan, selling a property for yourself, buying or selling an estate property on behalf of a loved one, Bronzino Law Firm, LLC, handles all Residential Real Estate Transaction such as:

Waterfront Property
Selling an Estate
Foreclosure Transactions
Buying or Selling an Investment Property

Whether you are buying or selling a home, or buying or selling a business property, it is important that you protect your interests and guarantee as smooth a transaction as possible by hiring an experienced real estate attorney. Attorney Peter J. Bronzino can help you to avoid making costly mistakes, and keep the process efficient and profitable.
CRIMINAL DEFENSE

Although many may view a Municipal Court charge as insignificant, the penalties involved can sometimes be greater than those imposed in Superior Courts. Moreover, while the system may consider the crime at issue minor, enlisting a criminal defense attorney may be critical in warding off the prospect of having a criminal record and paying large financial penalties.

Municipal courts in New Jersey handle criminal and disorderly persons offenses such as:

The Criminal and Municipal Court Lawyers at Bronzino Law Firm, LLC, may be able to help you obtain a better result than you would achieve on your own. Our team of attorneys have experience handling cases in municipalities across both Monmouth and Ocean counties. It can be a benefit that your attorney has familiarity with the municipality you were charged in and an understanding of how the judges, prosecutors, and the court system operates. The Courts We Serve are any and all towns across Monmouth and Ocean County.

Contact us today for a free case evaluation at one of our conveniently located offices in both Brick and Sea Girt, NJ (732) 812-3102.
WILLS, TRUSTS, & ESTATES

A common misconception is that Estate Planning, Wills, and Trusts are all about money. Although it is certainly a component, it is not the at the core of this area of law. Elder Law is about people, family, relationships. It is a preparation to cope with a significant change: a change that may not be immediate. This change may take place over years or even decades down the road of life. Being prepared for changes in your financial situation, changes in your physical health, even changes in the law that could affect your loved ones.

We use a wide range of strategies and tools in designing and implementing the estate plan that is right for you:

Health Care Directives
HIPAA Authorizations
Planning to Protect Money from Estate Taxes
Advanced Estate Tax Planning for High Net Worth Families
Family Limited Partnerships
Business Succession Planning
Charitable Planning, including Private Foundations and Charitable Trusts

Our guidance throughout this process will provide a preparedness for whatever life throws your way, allowing you to accomplish the goals you set and continue to protect you and your family.
RESTRAINING ORDERS & DOMESTIC VIOLENCE

If a person files a restraining order against you in New Jersey or you are charged with a domestic violence offense, the repercussions of these allegations can lead to permanent negative effects on your life, your reputation, your family and custody arrangement, where you live, and even lead to a jail sentence. On the other hand, if you are a victim of domestic violence in need of protection, obtaining a restraining order can protect you, your children, and others close to you for years to come.

Whether you are facing the heavy weight of a restraining order or domestic violence accusations, or you are in fear due to violent behavior by a spouse, domestic partner, family or household member, dating partner, or another person who meets the criteria of a domestic violence perpetrator, you can be best-advised and represented by an experienced domestic violence attorney.

Our knowledgeable Domestic Violence and Restraining Order Lawyers at Bronzino Law Firm, LLC, can walk you through the entire process in family court and criminal court, ensuring that you take the necessary steps to best protect and preserve your interests. We skillfully represent plaintiffs and defendants in domestic violence cases, employing all of our knowledge and experience to prepare their cases and successfully advocate for them in restraining order trials and criminal prosecutions involving alleged acts of domestic abuse. Our attorneys also assist with collateral family law issues such as domestic violence child support and custody cases. We are thoroughly prepared and committed to addressing all of the legal issues that may arise in your domestic violence case, giving your unique situation the attention it deserves.

CONTACT AN OCEAN
COUNTY ATTORNEY
TODAY
Whether you are facing any kind of family law issue, a real estate transaction, a municipal court
summons Bronzino Law Firm is ready to begin helping you today. With our honest, communicative, and
dedicated approach to handling any legal issue, we believe we can find solutions to, and overcome,
even the most difficult of issues.
Schedule a free and confidential consultation to discuss your case today by contacting us online, or calling our Brick, NJ office at (732) 812-3102.
What Our
Clients

Say
"Mr. Bronzino is a very knowledgeable and efficient lawyer. He handled my divorce which was very involved due to problems concerning my ex husband. Mr. Bronzino explained very well all that was needed to be done all papers that needed to be filed. When a problem arose no matter what time of day or day of week it was Mr. Bronzino would answer my calls or emails asap and help me resolve the problem. He handled himself very well in court. I would recommend him to anyone who said to me they needed a lawyer. I truely trust him."
Caroline, Divorce Client
"If you're looking for an attorney who knows his stuff, look no further than Peter Bronzino. On the rare occasion where he may not have the answer committed to memory rest assured he will find it in no time flat. No one out works Peter. I could shoot him an email late at night or on a weekend and know that he would get back to me within hours, if not within minutes. I would recommend Peter to anyone I knew without hesitation."
– Rob, Divorce Client
"Peter is exceptional. I contacted Peter to handle my divorce based on some positive feedback I read online. I was very impressed with him during the initial consultation. He did everything he said he would do and made the process as easy as possible. Divorces are obviously complex processes but he took the time to explain things to me and was very patient with answering my questions. Also, Peter moved quickly and kept the entire process affordable. Our opposition was a very experienced team of attorneys and in my opinion Peter completely outclassed them. I would highly recommend Peter and his team at Bronzino Law."
– Divorce Client
Request a Consultation
Practice
Areas
Practicing Family Law, Real Estate, Municipal Court, Wills,
Trusts, and Estate Planning
Family Law
Families face difficult legal situations every day. Because family law issues often affect the things we value …
Read More >>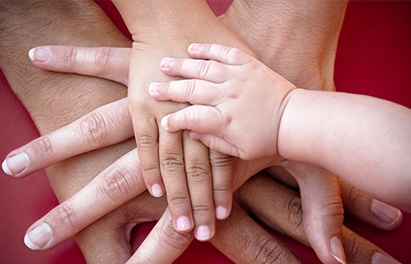 Divorce
Divorce is often a stressful and emotional process. Many people find themselves uncertain of their future, and that uncertainty…
Read More >>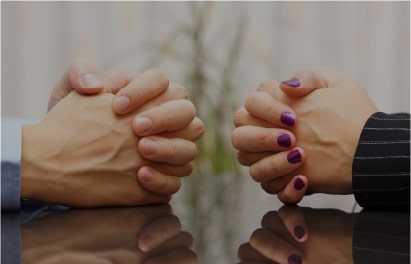 Child Custody
When you are facing a divorce, one of your major concerns may be child custody. What will your relationship…
Read More >>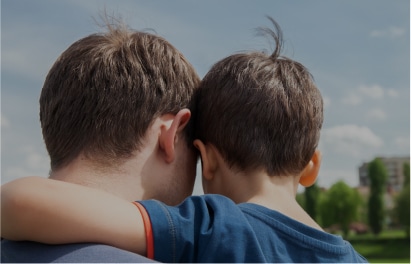 Child Support
Determining a child support arrangement in New Jersey can be a complex issue. While New Jersey law provides us…
Read More >>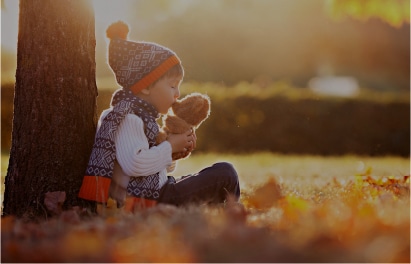 Alimony
One of the most complicated issue to decide during a divorce is alimony. Sometimes referred to as spousal support,…
Read More >>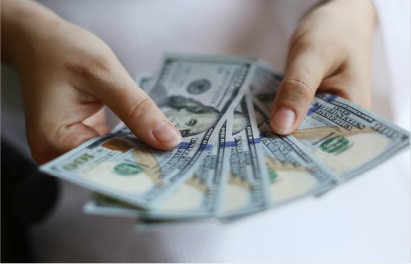 Real Estate
Any time you are buying or selling a property, you will want to protect your legal and financial interests…
Read More >>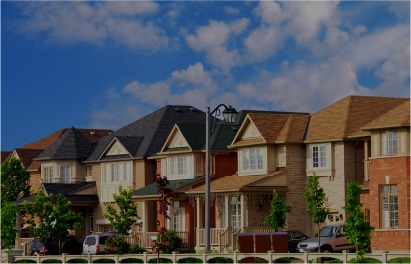 Wills, Trusts, and Estate Planning
Perhaps one of the most important things we will do in our lifetime is to create a plan for…
Read More >>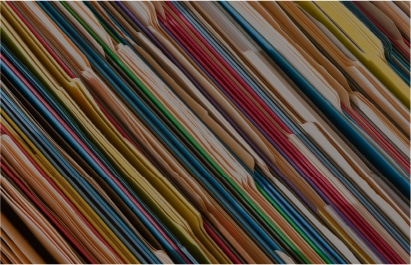 Probate & Estate Administration
At Bronzino Law Firm, LLC, we help clients across Ocean and Monmouth counties with a variety of legal issues…
Read More >>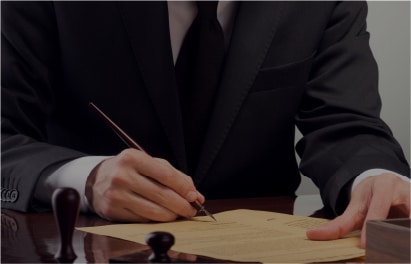 Restraining Orders & Domestic Violence
By necessity, domestic violence cases move fast. Whether you are a victim in need of…
Read More >>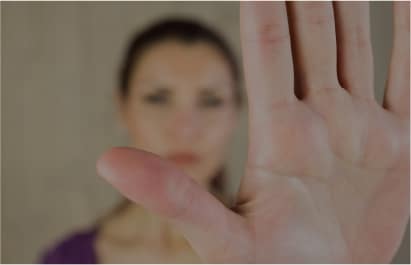 SCHEDULE A
FREE AND CONFIDENTIAL

CONSULTATION TO DISCUSS YOUR CASE TODAY BY CONTACTING US ONLINE, OR CALLING OUR OFFICE AT

(732) 812-3102

.
Our
reviews
Read our legal blog and
share us on Social Media
We provide our clients with informative and detailed articles on all of the latest news regarding New Jersey legal matters and how it affects your case in family law, divorce law, real estate, municipal court, DUI, traffic offenses. Coming from an in-depth understanding of the law and the industry, capitalizing on extensive experience, we provide hands-on advice that addresses all of our clients' legal needs.
Millennial Estate Planning Facing the Future

Estate Planning Essentials for the Millennial Generation Estate Planning is Essential for Millennials, Providing a Means to Distribute Assets Via Wills or Trusts And Ensuring Financial Assistance for Loved Ones After the Individual's Passing in Eatontown, Wall, Howell, and Other Towns in New Jersey Following World War II, researchers have characterized generational spans, for example, […]

READ MORE > >

Navigating the Sale of a Property After the Owner's Passing

Facilitating a Property Sale After the Loss of a Loved One in NJ New Jersey Provides Clear Steps for Selling A Deceased Family Member's Property in Point Pleasant, Brick, Berkeley, Lakewood, and Towns Around New Jersey Even the simplest of everyday tasks can seem impossible when grief looms like a dark cloud.  Making financial decisions […]

READ MORE > >

Defamation Claims in New Jersey Divorce Cases

Knowing Your Rights and Legal Options Amid Divorce-Related Defamation During a Divorce Process, False Statements Made Out of Emotion Can Cause Harm, Affect Future Opportunities, and Lead to Defamation Lawsuits in New Jersey Contentious divorces have the potential to cause all kinds of drama. When emotions run high and one or both parties are intent […]

READ MORE > >
Request A Free Legal Case Evaluation From A Lawyer In Ocean County, NJ
Disclaimer: The use of the Internet or this form for communication with the firm or any individual member of the firm does not establish an attorney-client relationship. Confidential or time-sensitive information should not be sent through this form.