Robert E. Brennan Jr., Esq.
Of Counsel

Education
B.A. 1988, Cornell University
M.B.A. 1999, Seton Hall University
J.D. 1999, Seton Hall University School of Law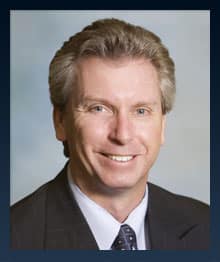 Experience
Robert Brennan, Jr. received a Juris Doctorate and Masters of Business Administration from Seton Hall University School of Law.  He joined Giordano, Halleran & Ciesla, PC as a Corporate/Health Care Attorney, helping clients navigate the extensive body of laws and regulations governing complex corporate and securities transactions.
About Robert E. Brennan
Robert's clients benefit from his impressive background in business and finance, as well as his legal experience.  A graduate of Cornell University with a Bachelor of Arts degree in Government, he has served as a Securities Analyst for an investment banking firm, a Financial Analyst for the largest network provider of diagnostic imaging services in California, and Vice President of Operations for two health care organizations.
Licensed to practice law in the state of New Jersey, Robert is a member of the New Jersey and Ocean/Monmouth County Bar Associations.  Raised in Monmouth County, Robert is an active member of his community and resides in Manasquan with his four children.
Areas of Practice
Robert's specific areas of practice include:
Trusts and estates, including preparation of wills, trusts, estate administration and planning.
Initial and secondary public offerings of equity and debt securities, private offerings of equity and debt securities, mergers, acquisitions, asset transactions, formation and organization of business entities, preparation and negotiation of agreements, compliance with the reporting and other requirements of the federal and state securities laws and stock exchanges.
Hospital bond offerings, litigation support, health care provider regulatory compliance, and hospital bond offerings.