Possession & What Legalizing Cannabis Could Mean For You
The Bronzino Law Firm LLC has extensive criminal law experience and has represented clients charged with drug crimes across Monmouth and Ocean County.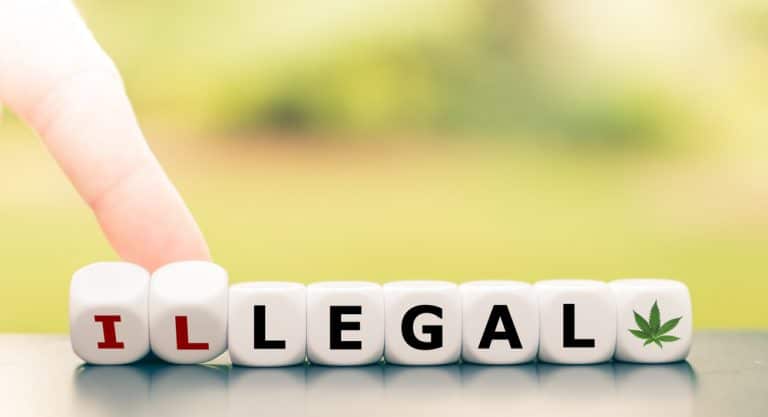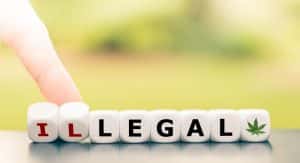 In June of 2020, New Jersey Assembly approved a marijuana decriminalization bill SB2703, which would make marijuana possession of up to two ounces of cannabis a civil penalty punishable by a $50 fine and no jail time. Under this new amendment to the NJ Constitution, possession of more than two ounces but less than one pound would be punishable by up to six months in prison or up to a $1,000 fine for a first offense, and only if there's a "preponderance of evidence" would such possession be considered unlawful and warrant a civil penalty. The measure would also provide for "expedited and virtual expungements" for convictions where the penalties were reduced under the bill, "without need to petition a court for an expungement order granting such result," and for expanded education about opportunities for expungements.
As a state that has continuously expanded its medical marijuana program and 62% of New Jersey adults support small amounts for personal use, the NJ Department of Health is now permitting (because of COVID-19 social-distancing and stay-at-home-orders) medical cannabis dispensaries to deliver products to patients. And with NJ residents set to vote on a marijuana legalization referendum for all adult use in the coming months, the state is considered a "hot market" for a successful recreational marijuana legalization program that will help the state's economy and decrease drug-related criminal convictions, which have ticked up over the past year.
With so many potential legislative changes shortly for legalized use and possession of marijuana for persons over the age of 21, you may think that a current marijuana charge is not a big deal, but nothing could be further from reality. If you've recently been arrested or charged with a marijuana offense, you can expect to be prosecuted to the full extent of the law. Significant legal consequences still exist that may impact your personal and professional life. No amount of marijuana is too small to be arrested for or get a permanent criminal record and/or costly fines.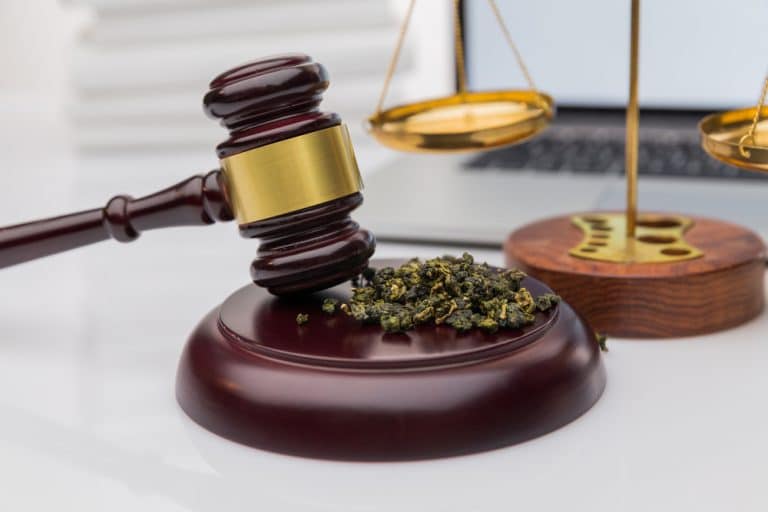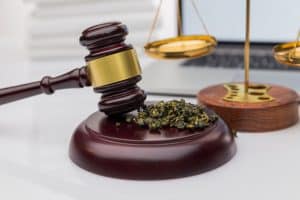 The Bronzino Law Firm LLC has extensive experience in criminal law and has represented clients charged with drug crimes, including marijuana possession and distribution of marijuana and many other illegal narcotics, in communities including Brick, Toms River, Wall, Point Pleasant, Manasquan, and across Monmouth County, Ocean County, and the entire Jersey Shore. It is critical to know your rights, and having a knowledgeable, skilled attorney at your side can give you a much greater chance of successfully defending your case.
If you or someone you know is facing any marijuana or other drug-related charges, contact us online or call our Brick or Sea Girt offices today at (732) 812-3102 for a free and confidential consultation.
Marijuana Possession Charges & Penalties in Ocean and Monmouth Counties
According to N.J.S.A. 2C:35-10(a)(4), marijuana possession is a disorderly person offense, punishable by a fine of up to $1,000 and a jail sentence of up to six months. This law requires the sentencing judge to suspend the defendant's driver's license for at least a six-month period, which can be increased to two years if the accused is convicted of possession of marijuana in a motor vehicle.
Besides, mandatory minimums apply if the marijuana possession charge was within 1000 feet of a school, a school bus, and/or if one were distributing drugs to minors or pregnant women. And if the charge also involves property or violent crimes, a steeper sentence and more charges can be expected.
Losing one's license and having limited mobility in terms of working or visiting family can be a serious problem for most. However, having any criminal drug conviction on one's records could significantly damage one's future employment, housing, educational, and travel opportunities as well as pose lasting problems related to one's child custody chances.
The lawyers at The Bronzino Law Firm can help you avoid the potentially devastating consequences of a marijuana possession charge and utilize tools to divert your case to Drug Court, or Pre-Trial Intervention, or have the charges dropped completely because of Probable Cause, Illegal Search and Seizure or other legal technicalities. If you face drug charges in Ocean or Monmouth County, discuss your case with one of our drug defense attorneys free of charge.
Lawyers Defend Marijuana Drug Paraphernalia Charges in Point Pleasant, NJ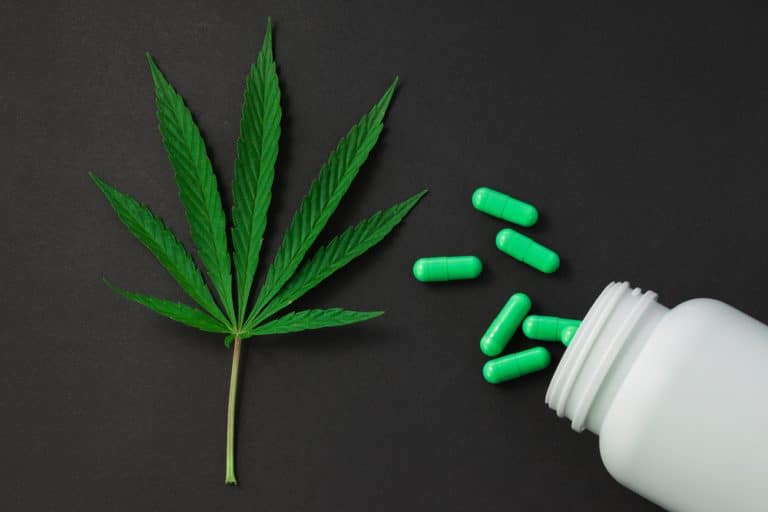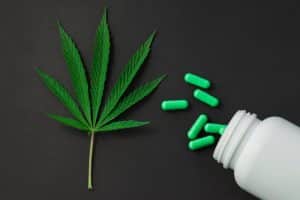 Our law firm has experience defending clients charged with drug paraphernalia, as it is often used as a catch-all charge when an officer suspects that a person uses marijuana or other drugs.  We will look at your discovery and determine if any potential motions will be filed.  Maybe the police officer did not have a right to pull you over. Was there an illegal search of the car? Or, if you were searched while walking down the street, it is possible that the officer had no right to stop you. Your defense may rest on whether or not the police violated your rights to collect evidence or search for you.
Contact a Sea Girt or Brick, NJ Marijuana Possession Lawyer Today
There may be numerous reasons why you or a loved one may be confronting a marijuana possession charge, we understand, and we are here for you. The compassionate attorneys at The Bronzino Law Firm will not pass judgment. We will listen to your version of the events, review the discovery provided by the state, and compare it against the law to see if it comports with the law.
Do not go to court alone or without knowing your rights.  Call The Bronzino Law Firm today, (732) 812-3102, or fill out an online contact form for a free and confidential consultation regarding your case.