NEW JERSEY SHORE DOMESTIC VIOLENCE ATTORNEY
Serving Ocean and Monmouth Counties with Offices Conveniently Located in Brick and Sea Girt, NJ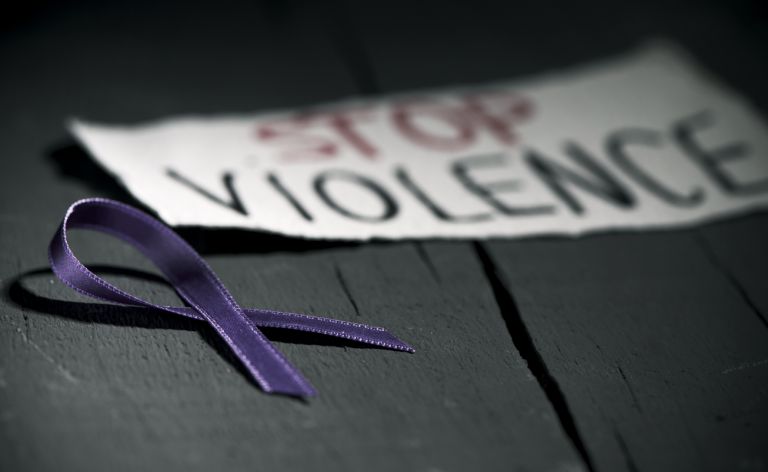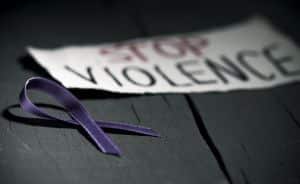 By necessity, domestic violence cases move fast. Whether you are a victim in need of protection or you have found yourself on the wrong side of domestic violence allegations, you need an attorney who can keep pace. Bronzino Law Firm understands and is committed to taking immediate action in your case. Given the nature of these cases Peter Bronzino and the Legal Team he has assembled, make every effort to be available in case of urgent circumstances and the client reviews alone speak to the fact that when you retain the firm, you are treated and fought for as if you were family. The firm serves Ocean and Monmouth County with offices conveniently located in Brick and Sea Girt, NJ,
Victim of Domestic Violence Monmouth County NJ
If you have been the victim of domestic violence at the hands of a spouse or significant other, we will move quickly to protect you. We will guide you through the process of getting a temporary restraining order. We will accompany you to the domestic violence hearing, which typically occurs within a week of the issuance of the temporary restraining order. We will argue on your behalf to obtain a more permanent order of protection.
Accused of Domestic Violence Ocean County NJ
If you have been accused of these types of charges, it is imperative that you make every effort to protect yourself and your rights. False allegations of domestic violence are not uncommon. Many times no physical abuse has taken place at all. Perhaps this is a matter of a spouse or former spouse making accusations in an attempt to gain advantage in a divorce or child custody matter. Even if the allegations are legitimate, they may be based on misunderstandings. Whatever the case, we will vigorously defend you at the domestic violence hearing. You have rights, and it is critical that you move quickly to protect them. We are ready to take action.
Criminal Charges and Domestic Violence Wall, NJ
On a personal level, domestic violence can wreak havoc on one's life, sense of security and well-being. It is a frighteningly common issue and legally complex, whether you are the alleged victim or the accused. The accused can be male or female, and the individuals involved need not be married. The New Jersey Prevention of Domestic Violence Act was enacted by the Legislature to protect those individuals "regularly beaten, tortured and in some cases even killed by their spouse or cohabitant."
A domestic violence proceeding is considered "quasi-criminal," as the acts that constitute domestic violence are criminal in nature and include:
Simpl

e

Assault

Aggravated Assault

Terroristic threats

Kidnapping

False imprisonment

Sexual assault

Criminal sexual contact

Lewdness

Burglary

Criminal trespass

Stalking
While the individual acts of domestic violence are defined by the criminal code, the hearing on the issue takes place in the Chancery Division, Family Part, making the proceeding civil in nature and, as such, there is a lower burden of proof to prove that an act of domestic violence occurred.
Restraining Order Attorney Wall, NJ
Once a temporary restraining order is issued by the court, the matter is required to be heard within 10 days. Thus, there is little time for preparation for the final hearing or discovery to be obtained. Despite the quick turnaround time, the implications of a final restraining order can be far-reaching, especially in the case of a divorce or where there are issues of child custody. It is crucial that you contact an attorney immediately should you be involved in any domestic violence case.
If a final restraining order is entered, the court has the discretion to make decisions with regard to custody, parenting time, child support, alimony and counsel fees. The court is also required to order certain monetary sanctions against the defendant. It is also important to be aware that if the defendant contacts the plaintiff after a final restraining order is entered, it is a criminal offense punishable by a mandatory probation term. A second violation is punishable by a mandatory jail term.
Contact a Brick NJ Domestic Violence Lawyer
It is essential to act quickly when involved in a domestic violence incident, as these cases are among the most expediently addressed in New Jersey courts. To discuss your case with an experienced domestic violence attorney, contact the Bronzino Law Firm, LLC today for a free and confidential case assessment
Call (732) 812-3102 or send a contact form to schedule an appointment with a Brick, NJ domestic violence lawyer.