Criminal Restraint Offenses in Monmouth and Ocean County NJ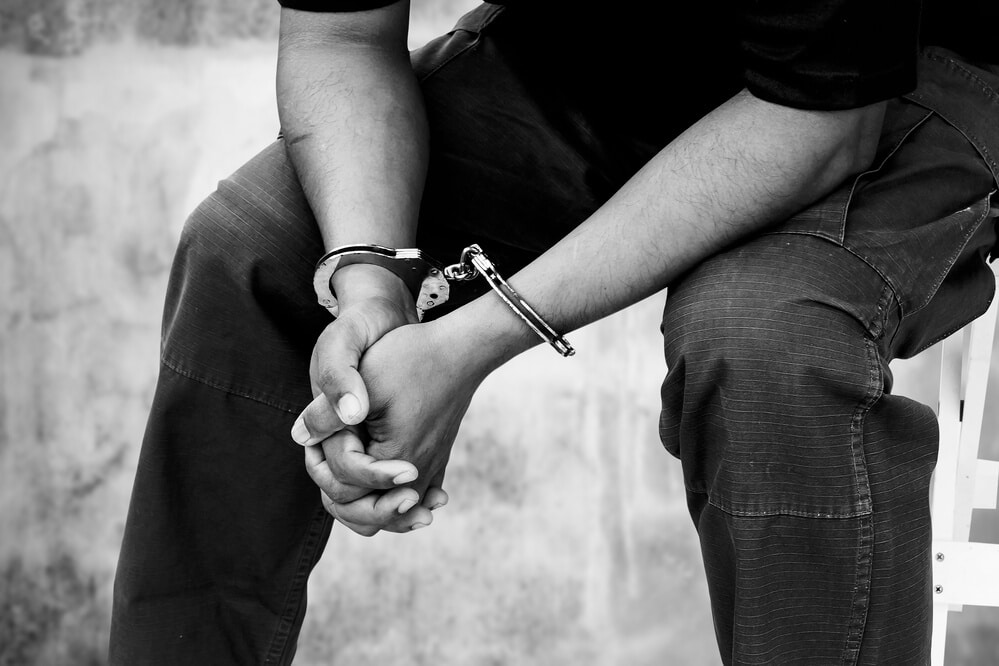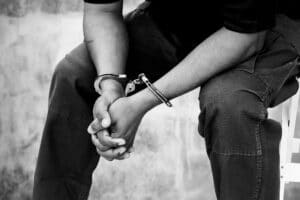 The State of New Jersey views Criminal Restraint (NJSA 2C:13-2) as an extremely serious crime, which is why it is a felony. Specifically, criminal restraint is classified as a third-degree offense. If you or a loved one are facing an unlawful criminal restraint offense, it is essential to grasp a clear understanding of the charge, the related penalties, what qualifies an individual as guilty of the crime, and what steps to take the following arrest. If you would like to discuss your criminal restraint case with one of our attorneys at The Bronzino Law Firm, please call (732) 812-3102 for immediate assistance. We provide free consultations to answer your questions, explore your options, and discuss how we can help. You can also reach us online, and a criminal defense lawyer at our offices in Brick and Sea Girt will get in touch with you shortly.
Understanding Criminal Restraint in New Jersey According to NJSA 2C:13-2
The New Jersey statute for Criminal restraint, NJSA 2C:13-2, specifies that an individual commits the crime if they wrongfully and illegally restrained another in a manner that resulted in serious bodily harm or held another individual under circumstances of involuntary servitude. Essentially, criminal restraint is an offense that falls between kidnapping and false imprisonment regarding severity and penalty. Although the crime is intermediate, if a defendant is proven guilty of criminal restraint, they may face stringent penalties, including imprisonment, among other consequences.
What it Takes for a Criminal Restraint Conviction in New Jersey
To convict a defendant of criminal restraint, the State must establish and prove beyond a reasonable doubt several specific criteria, as follows: the defendant deliberately restrained the victim, understood doing so was unlawful, and the defendant willfully subjected the victim to a danger of physical harm or injury in the course of restraint.
The term "restraint" can translate as the defendant confined, limited, or obstructed the victim's freedom, for example, to leave. If the victim is over 14 and capable of making competent decisions, the term "unlawful" in the statute's text implies that the defendant forcefully carried out the restraint by using threats or deceit.
However, if the victim of the crime was under the age of 14, then "unlawful" entails enforcing the restraint against or lacking the authority of the victim's parent(s), legal guardian, or another person who supervises their welfare.
The State must illustrate that the defendant knowingly carried out the act of criminal restraint. "Knowingly" in this case means the defendant was conscious or aware that their actions hindered the freedoms and liberties of the victim in question and could have resulted in physical harm such as disfigurement or other serious injuries. The State may demonstrate these elements using evidence, the defendant's statements, and actions.
A notable detail in the statute's legal language is the portion pertaining to "involuntary servitude," meaning even in cases in which the defendant caused no bodily injury to the victim but instead created a threat or risk of possible injury to the victim, it is enough to qualify as criminal restraint.
Classifying Criminal Restraint Offenses
Criminal offenses classified as felonies in New Jersey are graded according to their severity level. A first-degree felony is the most serious. An unlawful criminal restraint conviction is a third-degree felony in New Jersey. Although on the lesser side of severity in terms of felonies, a third-degree crime still comes with heavy penalties and substantial damage to an individual's record.
Possible Penalties for Criminal Restraint in NJ
Your penalties may vary depending on the jurisdiction in which you are charged, but the State can also intervene. A third-degree criminal restraint felony may result in a maximum of five years imprisonment. In addition, the charge carries financial penalties resulting in a maximum of up to $15,000. However, these are the maximum penalties that can be imposed, and often, sentencing can be less severe.
A Chance of Pretrial Intervention in NJ
Pretrial Intervention (PTI) is New Jersey's diversion program for individuals who have not had a previous diversion. In addition, the individual must not have a prior conviction for an indictable offense on their record to qualify for PTI. A defendant, if eligible and accepted into the PTI program, has the opportunity to have the felony dismissed upon completion of the program. Note: The defendant's participation in the program would be void if he or she violated the program's criteria and conditions.
Unique Aspects of Criminal Restraint in Domestic Violence Cases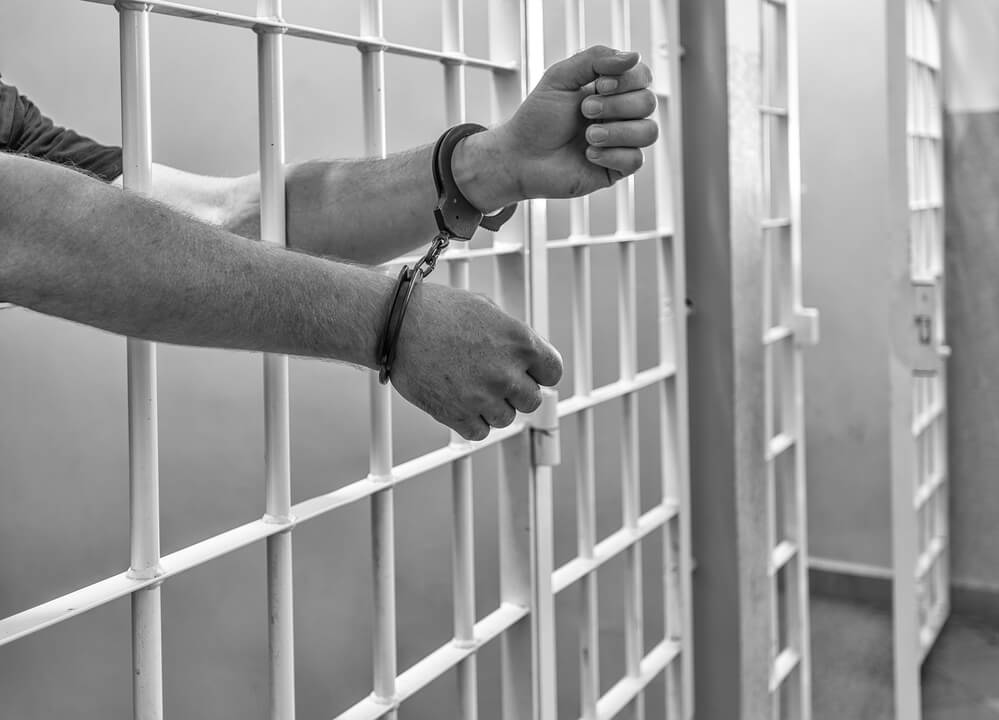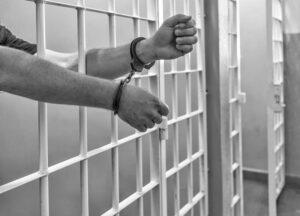 It is not uncommon for a domestic violence case to coincide with a charge for criminal restraint, and New Jersey frequently grants restraining orders for instances of domestic violence. A spouse, current or former significant other, or other household or family member can initiate a request for a restraining order against the defendant of a criminal restraint case. When the superior court finds the plaintiff in imminent danger of further offenses, a restraining order can be granted in as little as 24 hours, known as a temporary restraining order (TRO). The primary condition of a restraining order is that the defendant avoids all contact with the plaintiff. Should the plaintiff currently reside with the defendant, a police escort is provided for the plaintiff, and the defendant is required to vacate.
Moreover, the defendant cannot enter the plaintiff's home, office, school, gym, or other places frequently visited by the plaintiff, including the homes of friends and family of the plaintiff. Until the final restraining order hearing, temporary restraining orders usually remain active. It is crucial not to violate a restraining order, which may pose a significant challenge when children are involved, and generally, the court grants temporary custody to the plaintiff. However, violating the order only results in further charges for the defendant.
Note: Contact with the plaintiff under a restraining order is also not permitted virtually, e.g., emailing, social media messaging, texting, and via phone.
Ten days after a temporary emergency order is issued, the judge will evaluate the evidence and review the need for a permanent restraining order. Once granted, permanent restraining orders can only be dismissed at the plaintiff's request or by the defendant filing a motion through the Superior Court's Family Division to vacate the order.
Call Brick Criminal Restraint Defense Lawyers Today
Whether you or your loved one is facing a third-degree felony charge of criminal restraint or allegations in a restraining order matter, it is imperative to consult with an attorney immediately. A felony conviction on your record severely complicates employment, obtaining housing, child custody possibilities, licensing related to professions, and many other negative impacts on your present and future. You may have the opportunity for pretrial intervention, lesser sentencing, and avoid a damaging criminal record. Plus, challenging allegations of criminal restraint at a restraining order trial can lead to dismissal of the temporary order and avoiding the serious ramifications of a final restraining order being implemented.
Since establishing our practice over a decade ago, founder Peter Bronzino and our team have been deftly defending clients facing criminal charges and restraining orders for criminal restraint, simple assault, false imprisonment, aggravated assault, harassment, and other offenses in Southern New Jersey. If you have been accused of criminal restraint in Asbury Park, Toms River, Mantoloking, Wall, Freehold, Asbury Park, or elsewhere in Monmouth and Ocean County, contact an experienced Criminal Defense Attorney at (732) 812-3102 for a free consultation to discuss your situation and learn more about strategies for avoiding harsh penalties.