Last Will and Testament Attorneys Ocean and Monmouth County
Advising Clients in towns including Toms River, Brick, Sea Girt, Asbury Park, Wall, Manasquan, Neptune, Spring Lake, Brielle, and more
Many people do not have a Last Will and Testament and they mistakenly think that it is either unnecessary, not a priority, or too complicated to accomplish. No matter who you are, everyone should begin the process of estate planning. Whether you draft your own Last Will and Testament or hire a skilled attorney to do so on your behalf, there are things you must consider and include.
What is a Will?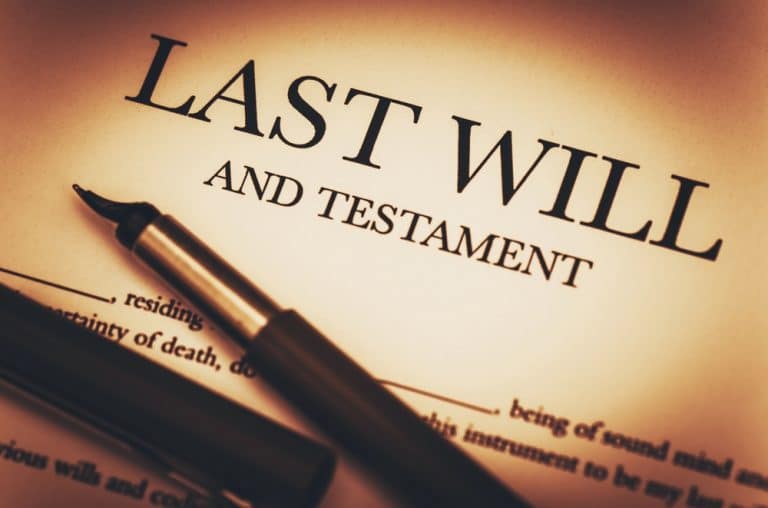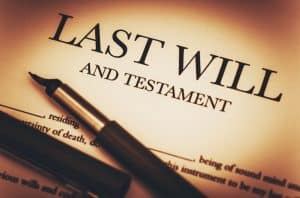 A Last Will and Testament (Will) is a legal document that specifies how and to whom you wish to distribute your property. The Will names an Executor (and substitute executor) who is the person responsible for managing your estate and seeing to it that your debts are paid and your assets are distributed to the people named in the Will.
Your Will names your intended beneficiaries, as well as what they will receive and in what shares.  For example, you may draft a Will that states that your children, Patrick, Jack, and Ellen, will receive the entirety of your estate in equal shares. However, if Patrick, Jack, and Ellen are minors, a guardian for the children would be named in the Will. Conversely, you would appoint a guardian (Trustee) over the assets left by you to your minor children. You may also choose to add a provision in the will that creates a trust for your children until they reach a certain age.  The trust can be managed by a person who you deem responsible for carefully distributing the money for the children's education, health, and welfare. It is important to note that the Trustee and the guardian over the children do not have to be the same person.
Does the will need to be in writing?
An audio or visual recording is not a will. In the same way, telling a friend or relative what your wishes are, or reducing your wishes to writing down a list, is not considered a valid will.  A Will is a legal document and must be written, witnessed, signed by the person, and preferably notarized. Further, the person who's Will is drafted (Testator) must be 18 years or older.  Once their intentions are written and clear, the Testator signs the Will in front of two witnesses. The witnesses must also be over the age of 18 and must sign the Will in addition to the Testator. Essentially, the witnesses' signatures serve to tell others that they saw the Testator sign the Will and the intentions written in the Will were included at the Testator's request. Notarizing the will makes it easier for the executor to probate the will. If a Will is notarized, the witnesses will not have to be located upon the Testator's death, as the seal serves as proof that all parties signed the document together.
What should be included in a Will?
A will should clearly identify who you are, setting forth your complete legal name, date of birth, current address, and social security number.  These factors will clearly identify your identity. The Will must also contain a clause that states that you are over the age of 18 and that you are of sound mind.  Additionally, the Will must state that this is your Last Will and Testament and that it represents your intentions and revokes all other previously drafted wills and codicils. The Will must also identify the following:
The complete names, birth dates, and addresses of the people you wish to designate as beneficiaries;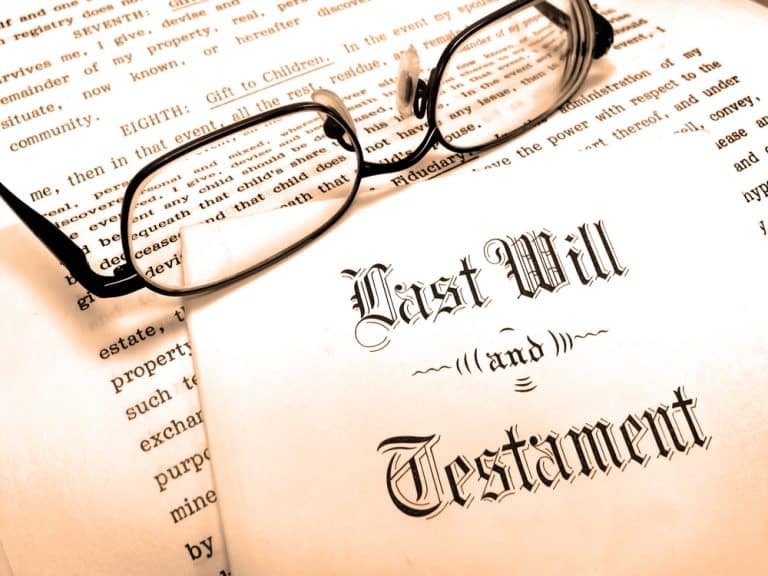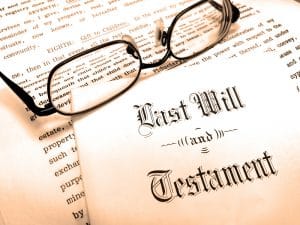 A designation of the property to be distributed (specific or general) and the shares that each person is to receive; ie. "to my children X, Y, X, in equal shares…"
Name an Executor as well as a substitute;
Create a Trust for minor children and name a Trustee; and
Name a guardian for your children in the event that there is no one to care for them upon your death.
You may include a clause that allows for a list of personal assets to be included on a separate sheet that may be changed from time to time; i.e. "my engagement ring to my niece Sophia Stevens…"
Retain a Monmouth Attorney to Handle Your Will, Trust, and Estate Today
The above provides a very simple approach to drafting a will. It should be noted that Wills can be complicated and you may not have the ability to consider all aspects of your Will on your own.  Experienced attorneys, such as ours, can help by asking you the right questions and drafting provisions consistent with your overall goals and wishes.  Contact our office today to schedule an appointment to begin the estate planning process.
Certainly, thinking about end-of-life plans is not one of the things we usually have in mind. However, taking some time today to prepare plans for the future will provide peace of mind when dealing with assets division and protecting your family when you pass away. Peter J. Bronzino, Esq along with his experience will guide you as you explore your options for your future and your family´s.
Fill out our online form or through our Brick, NJ offices by calling (732) 812-3102 today for a free and confidential consultation regarding your last will and testament-related questions.