Divorce from an Absentee Spouse Neptune, NJ
Serving Clients across Ocean County, Monmouth County, Manasquan, Brick, Point Pleasant, Spring Lake, Asbury Park, and more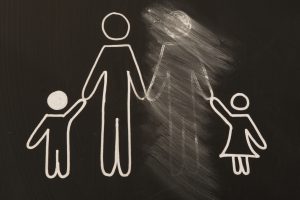 The state of New Jersey allows individuals to file for and complete the divorce process from an absentee spouse. This does not require finding the spouse at any time, though it does require making an attempt to do so. With the help of a qualified attorney, an individual can follow a specific set of steps to seek a divorce. Divorce without both parties can certainly be a complication, but it is more than possible to successfully resolve your divorce. If your spouse returns, it may also be possible to resolve other complex issues such as child custody, child support, division of marital assets, and more.
The divorce attorneys of the Bronzino Law Firm have extensive experience helping clients file for divorce from their absentee spouse across local Ocean and Monmouth County communities including Neptune, Asbury Park, Brielle, Toms River, Brick, Point Pleasant, Sea Girt, and all of Central New Jersey. Our smaller firm size allows us to provide high quality legal solutions for fair and reasonable rates. It also offers our clients the assurance that you will be dealing directly with the same attorney from start to finish, rather than be passed along to a junior associate at the last second.
To learn more about your options for divorce from an absentee spouse, please call our Brick, NJ or Sea Girt, NJ offices today at (732) 812-3102 for a free and confidential consultation.
Point Pleasant Absentee Spouse Divorce Attorneys Discuss Grounds for Divorce
One of the simpler aspects of filing for divorce against an absentee spouse is finding a grounds for divorce. Pursuant to New Jersey Revised Statutes Section 2A:34-2 – causes for divorce from bond of matrimony, "willful and continued desertion for the term of 12 or more months" may be considered legal grounds for divorce. In other words, if your spouse has left and not lived in your marital home for a minimum of one year, your case will be valid.
If your spouse has been estranged for less than 12 consecutive months, there still may be other options. No-fault divorce may be a result of irreconcilable differences, and is the most common grounds for New Jersey divorce. Fault based divorce may also be granted when a spouse commits adultery, domestic violence, is institutionalized, committed an act of sexual violence, and more.
Serving Divorce Papers by Publication in Ocean, NJ
Here is where divorcing an absentee spouse begins to differ from typical proceedings. In the majority of cases, your Ocean County divorce attorneys will help you file paperwork to be served to your spouse. For individuals who do not have an address for their spouse, this becomes impossible. In these cases, the plaintiff (individual filing for divorce) must make a reasonable attempt to locate his or her spouse. While every situation varies, attempts to find your spouse may include:
Contacting friends, family members, last known employer, and other acquaintances
Search the New Jersey Motor Vehicle Commission (using form 9A)
Sending an inquiry to the U.S. Military to see if they have record of your spouse's whereabouts
Contacting the post office
Searching the internet for address or contact information
Once these avenues have been exhausted, your attorney may petition the courts to serve your spouse through publication. If granted, a notice will be printed in your local newspaper in the local region where your spouse was last known to reside.
Asbury Park Default Divorce Lawyers
Without any hiccups to this point, you and your Asbury Park divorce lawyer will go through the default divorce process. At your default divorce hearing, you and your attorney will answer some standard questions about your divorce, explain the situation which has led to your filing for divorce, and so on.
If the judge is satisfied with your ability to answer these questions and if your paperwork is in order, he or she will grant an official judgement of divorce the same day. It is important to understand that although your divorce will be granted as of that date, issues such as child custody, child support, alimony, division of assets, and more will not be ruled upon through a default judgement. If your spouse should return down the line, those issues can be addressed.
Seeking a Divorce from an Estranged Spouse? Contact our Divorce Lawyers with Offices in Brick and Sea Girt
Divorce attorney Peter Bronzino is proud to serve clients from Monmouth and Ocean County towns such as Manasquan, Brielle, Brick, Point Pleasant, Toms River, Wall, and all of Central New Jersey. Through years of dedicated service, we have earned glowing testimonials from clients and their families alike. We handle even the most complex divorce and family law cases, with a focus on serving the individual needs and concerns of our clients. No matter what your legal need, we are here to guide you through the legal process from beginning to end.
To speak with our qualified legal team, please call our Brick or Sea Girt offices at (732) 812-3102 or contact us online today for a free and confidential consultation.