Equitable Distribution Lawyer Wall, NJ
Helping Clients Across Ocean and Monmouth County Communities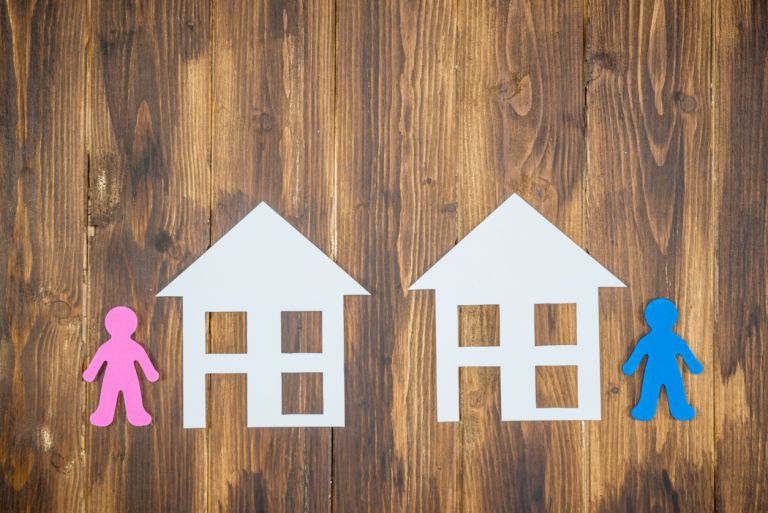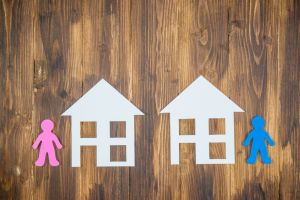 Dividing a marriage's assets is one of the most complex aspects of any divorce. Marital property can include things such as a family home, a family business, investments, retirement funds, and valuable material items such as cars, jewelry, and family heirlooms. Properly valuing these assets and then dividing them in an equitable manner is a difficult task, and requires experience, strategy, and communication to effectively resolve.
At Bronzino Law Firm, we have invaluable experience helping clients to understand the property at issue, and how to legally secure what is rightfully theirs. By regularly communicating with clients in a straightforward and informative manner, we can establish what marital property is a priority to you, and how to effectively negotiate for that property.
Call our Sea Girt, NJ office or our Brick, NJ office today at (732) 812-3102 to speak with our legal team today in a free and confidential consultation regarding the division of your assets, and how we can best assist you and your family.
Point Pleasant, NJ Marital Property Division Lawyer
New Jersey is an "equitable distribution" state, which means that marital property must be divided in a way that is equitable, or fair. However, this does not necessarily mean that assets will be split down the middle; fair does not always mean equal. Proper evaluation of assets plays a large role in this process.
There are 16 criteria that courts evaluate when dividing marital property. Some of those factors include:
The length of the marriage
Any existing prenuptial or postnuptial agreement regarding property
The present value of the property
The tax consequences of the proposed distribution to each party
The economic status of each party at the time of distribution
Either party's contribution to the education or earning capacity of the other — for example, whether one spouse supported the other through school or relocated for the other's job
Given the variety of factors involved in matters of equitable distribution, it is essential to seek representation from a lawyer experienced in these matters. If certain property is over/under valued, you may be taken advantage of in your distribution of property agreement. For example, your home may be valued at X dollars, but current real estate trends make it difficult to actually sell the home for that amount until the market turns more in your favor. These are all factors your Ocean County distribution of property attorney will consider, and be able to advise you in such a manner that protects you from "equitable" deals which are not actually fair to you.
Marital Asset Division Attorney Asbury Park, NJ
Once it has been determined which assets are the property of individual owners, and which assets are considered joint or marital property, you will then begin the process of negotiating for a fair equitable distribution settlement.
Properties which often must be equitably distributed during the divorce process in Ocean and Monmouth Counties include:
Jointly incurred debts from credit cards, student loans, mortgages, etc.
Funds in a joint banking account
Assets such as cars, furniture, paintings, jewelry, and other valuables
Monmouth County Property Division Lawyers in the Equitable Distribution Process
Family law attorney Peter J. Bronzino combines a thorough understanding of the law with an understanding of your unique marital situation in order to effectively protect your interests and property. For your specific case, our law firm will be able to:
Fairly evaluate complex assets such as joint-bank accounts, 401k and pension plans, and business property and real estate holdings
Advise you on the long-term risks/benefits of retaining different marital assets
Negotiate on your behalf for a settlement that works for you, while protecting you from disadvantageous proposals
Arrive at a fair and equitable settlement without over-litigating and over-charging
Your marital property distribution agreement will deeply impact your economic future, do not risk such an important facet of your life by proceeding without an attorney. Contact Bronzino Law Firm to begin ensuring your rights and future are protected.
Contact a Sea Girt Equitable Distribution Attorney Today
The family law firm of Peter J. Bronzino has extensive experience helping clients across Ocean and Monmouth Counties negotiate, draft, and finalize marital property division agreements which is both fair and protects the assets they care most about. By consulting with qualified and trusted financial experts, we help to properly evaluate complex marital assets, investments, accounts, and debts, thus helping us to draft a settlement which protects our clients' rights and future.
Our small size allows us to develop personal and attentive relationships with our clients, while at the same time letting us charge fair and reasonable rates for our services. We believe that honest and regular communication with our clients is the best way of ensuring they are informed and involved in the legal process, and that we are negotiating for the things they care most about in their marital property division agreement.
To speak with our family law team in a free and confidential consultation regarding your divorce and any issues or concerns you may have, please contact us online or through either our Sea Girt office or our Brick office at (732) 812-3102 today.