Alimony Termination Attorneys Point Pleasant, NJ
Serving Clients across Ocean and Monmouth County towns including Brick, Spring Lake, Manasquan, Point Pleasant, Asbury Park, Toms River and more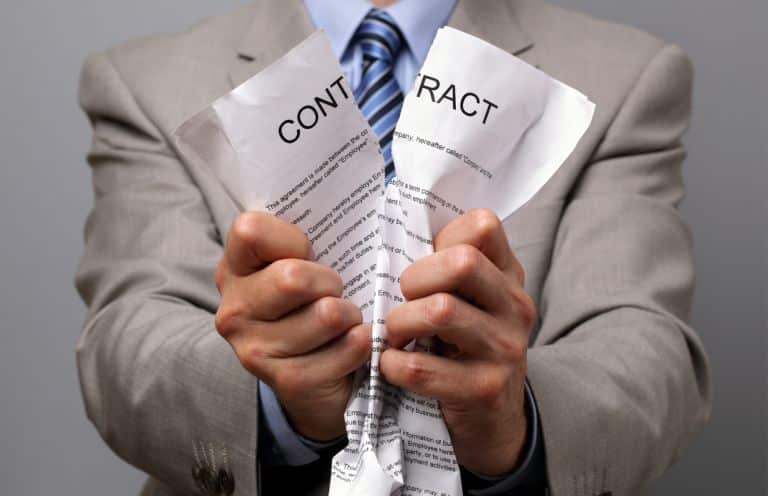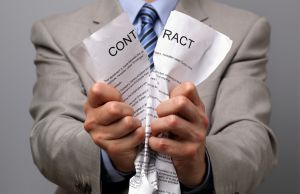 Divorce considerations often include some form or alimony or spousal support. Alimony comes in many forms in New Jersey, but all have the potential to be terminated based on a specific set of circumstances. Many individuals who are drafting agreements or have already entered into alimony agreements are still unclear about when these agreements are ended, what factors play into termination, and how the different types of arrangements can come into play.
At The Bronzino Law Firm, our alimony termination lawyer has extensive experience drafting, enforcing, modifying, and terminating alimony agreements. Our smaller firm size allows us to offer highly personalized legal service while charging fair and reasonable rates. Find out why we have earned clients for life in Ocean and Monmouth County towns including Brick, Sea Girt, Neptune, Toms River, Point Pleasant, Wall, and across all of Eastern New Jersey.
Call our office today for a free and confidential consultation regarding your existing or prospective alimony agreement and how we can best serve your family law legal needs.
Grounds for Alimony Termination in Ocean and Monmouth County
Alimony agreements in New Jersey commonly fall into the categories of either limited duration or open duration. These types of alimony arrangements are typically designated for marriages which lasted for six (6) or more years. Pursuant to N.J.S.A. Section 2A:34-25 – termination of alimony, our Sea Girt alimony lawyer will be able to have your limited or open duration alimony agreement terminated if any of the following is true:
The dependent party remarries. In this case, limited and open duration alimony agreements will immediately terminate upon the date that the former spouse enters into a new marriage or civil union. It is the responsibility of the re-marrying party to inform their former spouse and the collecting agency if applicable. This does not excuse outstanding payments due.
The alimony payor or payee dies. It is also important to note that it is legally permissible for either former spouse to carry life insurance to protect themselves financially in the event of an alimony payor's death.
Manasquan Alimony Attorney Answers: What if I Can no Longer Afford to Make my Alimony Payments?
Much like most other family law legal agreements, alimony agreements may be modified under the right circumstances. In New Jersey, it must be proven that either party experienced a substantial change of circumstance, leading to a situation where the alimony agreement is no longer tenable. Common examples of qualifying changed circumstances include:
Illness or medical condition which leads to medical expenses or lost wages
Retirement
Loss or reduction of income
Cost of living changes
Either party receiving significant financial assets, property, etc. through inheritance or other means
While these changed circumstances are grounds for modification, they can in some cases lead to an outright termination of your alimony agreement. The nature of your changed circumstance, the degree to which the circumstances have changed, and the details of your existing agreement may all be factors.
Different Types of Alimony: Toms River, NJ Alimony Lawyer
In New Jersey, there are actually five (5) different types of potential alimony agreement. These different alimony arrangements can be terminated in different ways, and are heavily dependent on your exact situation. Our Toms River alimony termination attorney will work to identify your potential for alimony termination for all of the following:
Limited Duration Alimony – as discussed previously, re-marriage, death, or change of circumstance may be grounds to terminate this type of agreement. Additionally, limited duration alimony agreements come with a set end date which is generally equal to or less than the duration of the marriage.
Open Duration Alimony – open duration alimony may be eligible for termination due to re-marriage, death, or change of circumstance, but it has no pre-determined end date. Retirement is a common cause of open duration coming to an end.
Reimbursement and Rehabilitative Alimony – typically reimbursement and rehabilitative alimony may not be terminated until the full amount has been paid. However, there are some situations where re-marriage may lead to an early termination.
Temporary Alimony – in most cases, temporary alimony agreements only terminate when a divorce is finalized. Changes of circumstance may be considered in some cases.
Contact a Brick Alimony Termination and Modification Attorney Today
Alimony termination and modification attorney Peter J. Bronzino helps clients to terminate inequitable alimony agreements in local Ocean County communities such as Asbury Park, Manasquan, Sea Girt, Toms River, Point Pleasant, Wall, and all of Eastern New Jersey. Attorney Bronzino believes in an honest and communicative approach with our clients. By working together, we believe that our clients receive the best possible legal service that is personalized to address their individual needs and concerns. Our divorce and family law legal team will work tirelessly to protect your legal rights and see your case through until a favorable outcome is reached.
To learn more about how New Jersey alimony laws may impact your existing alimony agreement, please contact us online or call our Brick, NJ offices by dialing (732) 812-3102 today.