The Divorce Process in Ocean County and Monmouth County
Experienced Divorce Law Firm Serving Families in Wall, Point Pleasant, Brielle, Toms River, Manasquan, Asbury Park, Brick, Sea Girt, Spring Lake, Neptune, and across New Jersey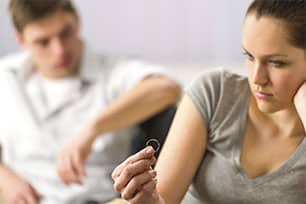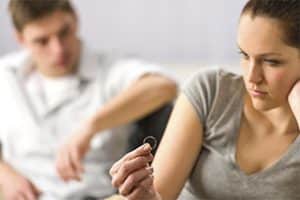 Every divorce is different in New Jersey; however, the process and the law remains the same whether you are in Ocean County or Monmouth County, or any other area of New Jersey.
On this page we will discuss the various steps and actions that are taken when filing for or responding to a divorce complaint in New Jersey. Before doing so however, it is important to note that besides these constants which we will discuss below, the other constant across all divorces is the importance of having a knowledgeable and experienced divorce attorney on your side during the divorce process.
At the Bronzino Law Firm, we have extensive experience helping our clients to resolve their divorces in an effective, informed, and attentive manner in towns across Ocean County and Monmouth County, including Wall, Brick, Sea Girt, Spring Lake, Toms River, Point Pleasant, Asbury Park, Neptune, Brielle, Manasquan, Jackson, and more.
Call us through our Brick, NJ office or our Sea Girt, NJ office at (732) 812-3102  to discuss your unique needs, concerns, and situation regarding your divorce in a free and confidential consultation today.
Wall, NJ Divorce Lawyer Outlines the Divorce Process
Initiating Divorce – The Complaint
If you want to file for divorce in New Jersey and initiate the process, you must file what is known as a Complaint. The Complaint for Divorce establishes the relief you want the court to award you, such as a divorce from your spouse, equitable distribution of your property, alimony and child support. After filing, you must personally serve your spouse with the Complaint by way of a process server. Your spouse must then file what is known as an Answer, which is a response to your Complaint.
If you do file for divorce first, you are known as the Plaintiff and your spouse is known as the Defendant. However, there is no legal advantage to filing for divorce first.
Response – The Answer and Counterclaim
When you are served with a Complaint for Divorce from your spouse, you must file an Answer. At The Bronzino Law Firm, we encourage our clients to file a Counterclaim for Divorce along with their Answer. The Counterclaim essentially mirrors the Complaint, stating that you also want to get divorced and establishing the relief you want the court to award you, such as equitable distribution, alimony, and child support. Once again, your spouse does not have a legal advantage if they file for divorce first, especially if you file a Counterclaim.
Case Management Conference
After the Divorce Complaint and Answer and Counterclaim has been filed, the court will schedule a Case Management Conference. The Case Management Conference, or CMC, is designed to make sure that your divorce is going smoothly. A Case Management Order will be completed setting up certain deadlines that have to be met by the parties. If the parties cannot agree on a specific term, the Judge will decide how the issue is handled. Therefore, this provides you with the first opportunity for the Judge to opine about your divorce case. , if you are represented by a Monmouth or Ocean County divorce attorney, you do not have to appear at the Case Management Conference.
Discovery
Discovery is the time where you learn information about your spouse. This information will help you determine the proper divorce settlement and also prepare you for a divorce trial. Case Information Statements as well as other financial documents are exchanged. If there are experts, their reports are provided. Interrogatories, or questions, are answered. If necessary, sworn depositions of either party or witnesses are also taken. Depending on the length of your marriage and also the complexity of your divorce case, discovery can be quick or drawn out for numerous months. High Asset Divorces can require a significant amount of time and expertise to compile a comprehensive financial audit and achieve a fair and equal settlement. At The Bronzino Law Firm, we will work with you during the discovery phase to learn as much about your spouse as possible so that we can broker a divorce settlement that is favorable to your interests.
Early Settlement Panel (ESP)
After discovery has been completed, your divorce case will be set for an Early Settlement Panel at the courthouse. During the Early Settlement Panel, or ESP, you will work to try and settle your divorce case. The ESP will be attended by you and your Brick, New Jersey divorce attorney. The ESP is run by an impartial mediator, who is an experienced divorce attorney in the area. This is an excellent opportunity settle your case, as the ESP mediator is there voluntarily and you do not have to pay them for their time.
Economic Mediation
If your divorce case does not settle at ESP, you will be referred to economic mediation to once again attempt to settle your divorce. Economic mediation is held with an economic mediator who is paid for their time. For that reason, economic mediation is more comprehensive than ESP. The mediator will work with you, your divorce attorney and your spouse in an attempt to broker a fair divorce settelment.
Pre-Trial Conference
If your divorce case still does not settle, it will be set for a Pre-Trial Conference. At the Pre-Trial Conference, the judge will try to settle any outstanding issues. Additionally, the judge will start scheduling your divorce trial and discuss trial concerns.
Divorce Trial
In Ocean County divorce cases, roughly 98% settle before trial. However, while most divorce cases settle, some New Jersey divorce cases do go to trial. At your divorce trial, you will be provided the opportunity to testify before the judge who is determining the outcome of your divorce case. You and your divorce lawyer will also be able to submit evidence, present witnesses and experts to testify on your behalf. Eventually, after hearing both sides, the judge will make a final determination on your divorce for all outstanding issues, such as equitable distribution, alimony, child custody, visitation and child support.
Contact a Monmouth County Divorce Attorney Today
At the Bronzino Law Firm, we have extensive experience helping clients and families to successfully and fairly navigate the entire divorce process in Ocean County and Monmouth County towns like Wall, Point Pleasant, Toms River, Spring Lake, Sea Girt, Brielle, Manasquan, Silverton, Brick, Asbury Park, and more.
Attorney Peter J. Bronzino strongly believes in providing each of his clients with highly attentive and effective legal service, and believes that by doing so, he can best secure the types of settlements and outcomes which best meet his clients' unique situation and needs.
To speak with Peter Bronzino and our legal team today in a free and confidential consultation regarding your divorce in Ocean County or Monmouth County, your options moving forward, and how exactly we can help you to resolve your divorce and its related issue of child support, child custody, alimony, and marital asset division, please contact us online, or through either our Brick office or our Sea Girt office at (732) 812-3102.