Adoption Attorney Ocean County, NJ
Brick Adoption Lawyer Helps You to Grow Your Family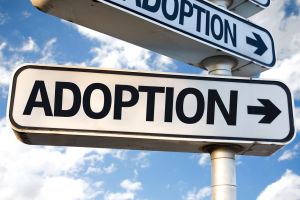 When you decide to adopt a child, you are embarking on an extraordinary journey, and are dramatically changing your family's legal and economic responsibilities. Under N.J.S.A. 9:3-50, adoptive parents enjoy the same relationships, rights, and responsibilities with their adopted child as if that child was born to them naturally. New Jersey also has some of the most progressive laws with regard to same-sex adoptive parents.
There are many reasons to decide to adopt a child, and people of all walks of life find themselves in a situation where adopting a child makes a great deal of sense. Whatever your motivation, it is important that you have an experienced family law attorney to help you through the process, as legally becoming the parent of a child in New Jersey involves working and coordinating with a variety of agencies and entities, each with their own legal requirements and processes to follow.
Attorney Peter J. Bronzino has had the personal pleasure of helping many families in the Ocean County and Monmouth County area to grow and share their love with a child. If you are considering adopting a child, or have already embarked on the process and wish to ensure your family's rights and future is secure, contact Bronzino Law Firm today.
Types of Adoption in New Jersey
There are many different types of adoption that are legal in New Jersey. The most common are:
Private Adoptions – Private adoptions are coordinated between the birth parents and the potential adoptive parents.
Step-Parent Adoptions – Step-parent adoptions require that the birth parents first terminate their parental rights, and then allow for step-parents to become the legal parent of a child.
Grandparent and Relative Adoptions – While you may already be the child's custodial guardian, you may still wish to have parental rights of the child. Similar to step-parent adoptions, the birth parents' parental rights must first be terminated in order for a grandparent or relative to become the legal parent of a child.
While the above may be more common in New Jersey, many other types of adoption are legal in New Jersey including:
International Adoption
Same Sex Couple Adoption
Foster Parent Adoption
Agency Assisted Adoption
Adoption of a Special Needs Child
and more..
What an Ocean County Adoption Attorney Can Do For You
While you are focusing on preparing your home and lives for your new child, an adoption attorney can:
Help you to Investigate and Choose a reliable adoption agency
Draft and File the many documents required by New Jersey's adoption laws
Contact and Negotiate with the birth parents who are surrendering their parental rights
Help you to legally change the name of your child
Handle the documentation necessary for adopting a child from out-of-state
New Jersey law allows for a great many different kinds of adoption to occur, but it also requires you to follow an exact process, and even a small error can cost you your potential adoption.
Don't risk your family's future on a missed filing of a document, instead rely on Peter J. Bronzino to carefully and thoroughly follow all of the necessary steps involved with adoption, and guide you to the successful resolution of your adoption process.
Contact an Experienced Toms River NJ Adoption Attorney Today
Unlike many, more stressful areas of family law practice, helping individuals and families to adopt a child brings fulfillment and joy. Attorney Peter J. Bronzino has successfully guided many families through adoption, and has enriched his own life in the process.
At our law office, we believe in developing personal and attentive relationships with our clients. By keeping you well-informed with honest and straightforward legal advice, you can make the best possible decisions regarding your family and your future.
To speak with Peter J. Bronzino today regarding your adoption in a free and confidential consultation, contact us online or through our Brick, NJ office at (732) 812-3102.