TEMPORARY SPOUSAL SUPPORT ATTORNEY OCEAN COUNTY, NJ
Serving Clients across Toms River, Point Pleasant, Spring Lake, Brick, and Ocean and Monmouth Counties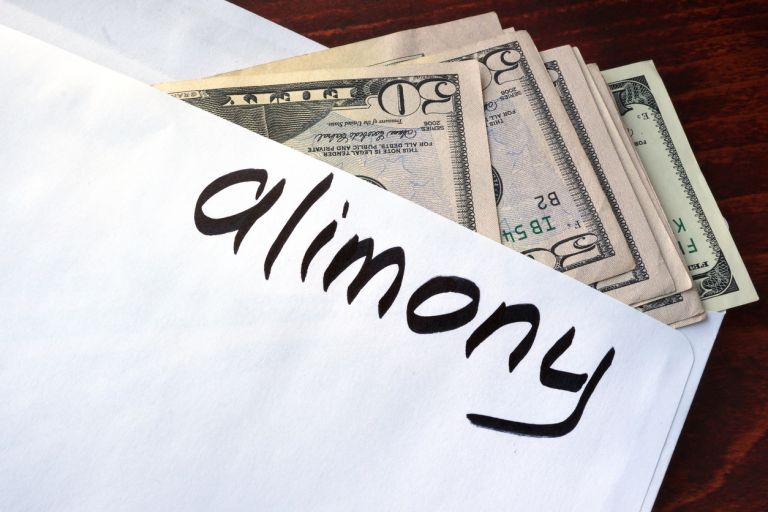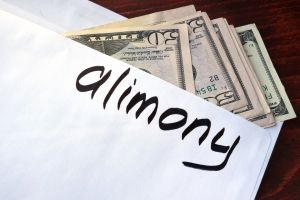 Alimony is possibly one of the most contentious areas of any divorce process. The supporting spouse wants to limit how much they are required to pay, while the dependent spouse wants to ensure they can maintain a lifestyle similar to that which they enjoyed during their marriage. However, what happens to the dependent spouse while the divorce is still being decided? Many divorces can last for months, potentially even more than a year, and without an alimony agreement in place, the dependent spouse may have difficulty paying for necessary things like a home, food, and other living expenses.
New Jersey law protects the supported spouse during the divorce process with what is known as "pendente lite" support, or more commonly "temporary spousal support". This law states that the supported spouse is entitled to support during the divorce process which is as close as possible to the marriage status quo prior to the divorce, or the lifestyle the married couple enjoyed.
At Bronzino Law Firm, we have helped many clients across Toms River, Jackson, Howell, Point Pleasant, and the greater Ocean County with their temporary alimony issues, whether it be securing a temporary support agreement which properly accounts for the needs of the supported party, or contesting an application for temporary spousal support by a party which does not in fact, require financial support at all. Whatever your specific situation, we are ready to put our experience in family law and divorce issues to work for you, and ensure your interests and rights are properly protected throughout the divorce process.
How is Temporary Alimony Calculated?
Temporary spousal support, or pendente lite support, is generally calculated based on the lifestyle enjoyed by both parties during their marriage. If a court finds that there is need for temporary alimony to be awarded, the court will attempt to find an agreement which allows both parties to maintain the status quo, or as close to it as possible.
The court will also take into account most of the same things it does when deciding a divorce's alimony settlement, and you can view these factors here.
Obviously, neither party will be able to enjoy exactly the same lifestyle they did during the marriage, as the cost of supporting now multiple households rather than a single one will change a marriage's financial situation. However, in order to secure the temporary alimony settlement which best takes into account your unique needs and interests, you retain the counsel of an experienced Ocean County alimony and divorce attorney in order to ensure that the court is giving your situation the consideration it deserves, and that any pendete lite agreement they issue is fair to you.
Obtaining Temporary Spousal Support during an Ocean County Divorce
There are two different ways for a spouse to obtain temporary alimony during a divorce. The first way is by coming to a temporary agreement with your spouse, and deciding who will be responsible for which expenses and if any further support is needed during the divorce process.
As long as this arrangement is fair and reasonable in the eyes of the law, the parties and their Ocean County divorce attorneys can put this arrangement into writing in what is known as a "consent order", and submit this consent order to the courts, turning the informal arrangement into a legal and binding pendente lite agreement.
The second way to obtain temporary financial support during the divorce process is by petitioning the judge to intervene, and order a temporary spousal support agreement. This is a commonly taken action in cases where a spouse refuses to provide temporary support during a divorce, or when the support they are providing is insufficient towards maintaining the marital status quo. Your pendente lite petition will need to include a document called a "Certification" which provides factual financial information regarding your marriage's expected lifestyle, as well as a "Case Information Statement" which provides financial information such as a marriage's income, assets, and monthly expenses.
Both of these documents need to be as accurate as possible in order to obtain the temporary support agreement that you need, and an experienced Point Pleasant alimony attorney will be able to help you gather this information, and present it to the courts in the manner that they require.
Regardless of the method you choose to pursue in order to obtain temporary financial support during your divorce, once the divorce is finalized, the temporary arrangement will be nullified, and replaced by the new alimony agreement that your Brick, NJ alimony attorney helps you to secure during your divorce.
Contact a Brick, NJ Temporary Support and Alimony Attorney Today
At Bronzino Law Firm, we have helped many clients across Toms River, Point Pleasant, Spring Lake, and the greater Ocean and Monmouth County area to secure the temporary support agreement which properly protects their financial needs and interests during the divorce process.
Our smaller size allows us to develop personal and attentive relationships with all our clients, while charging fair and reasonable rates for our services. Attorney Peter J. Bronzino believes that by keeping his clients informed and involved in the legal process, he can achieve the best possible result in any legal matter, including temporary support agreements.
To schedule a free and confidential consultation with our firm today regarding your divorce and temporary spousal support needs, please contact us online, or through our Brick, NJ office at (732) 812-3102.