Public Intoxication in Monmouth County, NJ
Serving Sea Girt, Seaside Heights, Brick, Sea Girt and across Monmouth and Ocean County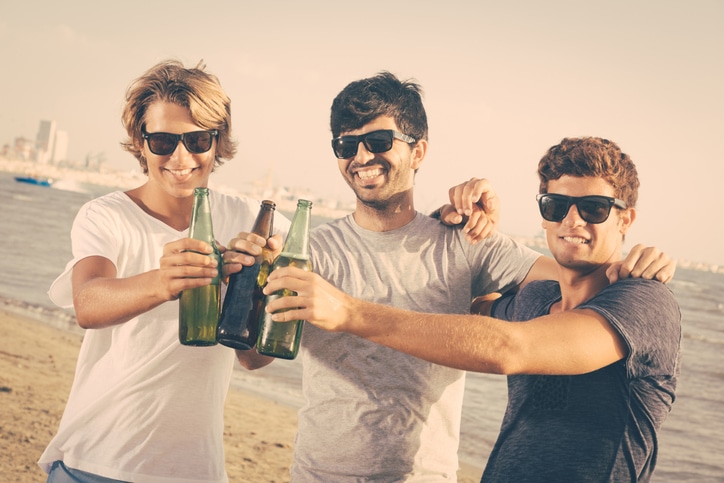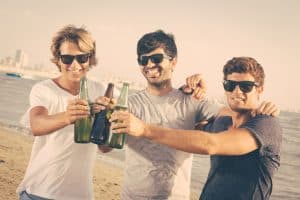 Summer is approaching, which means graduations, vacations, fun in the sun and inevitably, celebratory drinking. Young people across the state flock to the Jersey Shore for some relaxation and enjoyment involving all of the senses.  Unfortunately, what starts as a good day can end up in a summons to go to municipal court for public drunkenness.
A conviction for public intoxication has severe legal consequences, and those penalties increase if you have had previous convictions in your police record. But you can highly increase your chances of getting a positive outcome for your case by working side by side with a lawyer, like Peter Bronzino, who knows how to keep you from suffering the legal consequences of a little too much alcohol consumption. Call us at (732) 812-3102 for a free initial consultation to start working on your case.
Have you received a citation or complaint about public drunkenness?
If you have received a citation, summons, or complaint about public drunkenness, you may be wondering how this can happen as almost everyone around you at the time of your visit was drunk or on their way to becoming intoxicated.  Usually, a person who is drinking and walking on a public street will not be charged with public intoxication.  However, when the person is so obviously impaired that his behavior becomes noticeable and disturbs the general public, he will be charged.  This often occurs in public places such as parks, sidewalks, streets, boardwalks, or open-air restaurants that are exposed to the public.  This is also common in areas that are well-traveled by younger people, such as the towns along the Jersey Shore.
Disorderly Conduct in Public Environments in Ocean County
Most of us have witnessed someone that is so obviously intoxicated that he calls attention to himself.  Often, this person creates a hazard or becomes a public nuisance to others around him.  For example, maybe the person starts yelling and cursing in the street for no apparent reason, or begins to heckle others around him, thereby causing the police to turn their attention to him. The behavior is generally identifiable as being rude, offensive, aggressive, and coarse, without any reasonable explanation. Many times the police will try to calm the person down, but it only serves to aggravate the person who further exacerbates the problem by becoming louder or more aggressive.
At this point, the police will likely issue the person a summons for municipal court to answer to the charge of public drunkenness.  Many towns have penalties for committing such an offense which vary in severity from small fines to time in the county jail.  For example, Seaside Heights, New Jersey, has enacted an ordinance prohibiting drinking in public. Seaside and other towns must employ extra police in the summer months due to the influx of visitors and potential for public nuisance crimes. As such, the towns must pay for the additional police services and can afford to do so by charging individuals with ordinance violations that allow for the collection of hefty fines for behavior that most other towns overlook.
Penalties for being Drunk in Public in Manasquan or Belmar
Under town ordinances, you can be given a summons for drinking in public, open containers in public, bringing alcohol on the beach, or making loud noises or using obscene language in public.  Anyone of the above will subject you to up to $1200 in fines, imprisonment of up to 90 days, 90 days or less of community service, or any combination thereof.  An ordinance is not a criminal offense that would be on your record, but it can have severe consequences as noted above.
The police can also charge you with disorderly conduct, which is considered a misdemeanor, technically known under NJ law as a disruptive person offense. A disorderly person offense will show up on your criminal record and may impact you in applying for jobs, attending school, or using for colleges.  If you are found guilty of disorderly conduct, you can serve as much as 180 days in the county jail and possibly probation that can impact where you live or travel.
As if probation were not enough of a punishment, the court will subject you to certain fines and penalties.  Being charged with a disorderly person offense requires the municipal judge to find you a seventy-five dollar safe neighborhood fund fee, $50 victims of crime organization fee, court costs, and up to a $1000 fine.
If you have been charged with disorderly conduct or public drunkenness, you need an experienced attorney to assist you in municipal court. Contact our office today to discuss your rights and how we can best represent you.
Contact our experienced Sea Girt and Sea Side Park Attorney Today
A good defense attorney will minimize the impact of the legal system upon you. When you hire a competent, experienced criminal defense attorney you should feel confident that you have a lawyer who will take into account all possible scenarios for your defenses to beat the charges or obtain the best plea deal possible.
Give us a call today and one of our attorneys will assist you in a free consultation at (732) 812-3102 so they can assess your case in a personal way, you can also fill out the online form on our website to schedule an appointment.