Wills, Trusts, and Estate Planning Attorneys Monmouth County, NJ
Serving Clients in Ocean and Monmouth County Towns including Wall, Sea Girt, Asbury Park, Neptune, Toms River, Point Pleasant, Brick, and more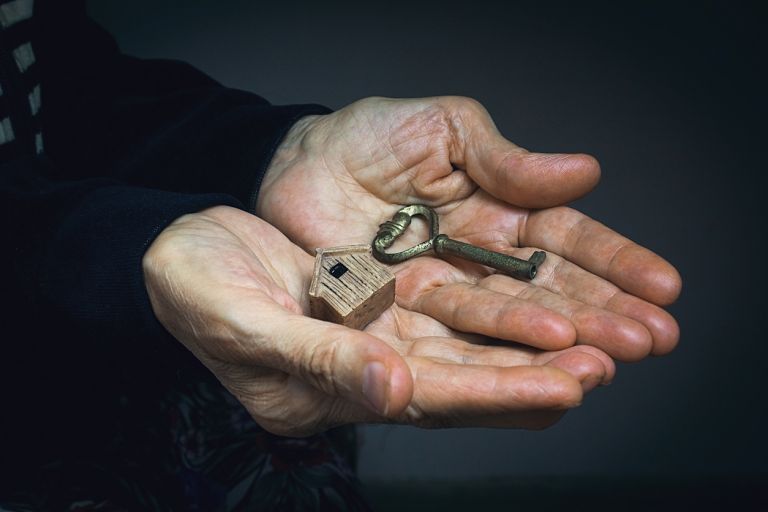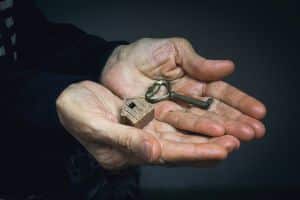 Perhaps one of the most important things we will do in our lifetime is to create a plan for the future of our estate. Estate plans can include legal documents such as Wills and Last Testaments, Trusts, Advanced Healthcare Directives, Power of Attorney, and more.
Without a sound and well-crafted estate plan in place, individuals risk having their estate heavily taxed, assets being divided not in accordance with their wishes, and family members having to spend a great deal of time and money in court. When it comes to making sure that your estate is protected, and that your plan for your family's future is enacted in the way you wish it to be, having an experienced Estate Planning attorney on your side can be of great benefit.
At the Bronzino Law Firm, our attorneys have extensive experience working with clients and families to create legal, financially sound, and situation-specific Wills, Trusts, and Estate Plans in towns across Ocean and Monmouth County, including Wall, Sea Girt, Toms River, Point Pleasant, Asbury Park, Neptune, Spring Lake, Jackson, Brick, Manasquan, Brielle, and more.
Contact our Sea Girt, NJ office or our Brick, NJ office today at (732) 812-3102 to discuss your unique needs and concerns when it comes to any Estate Planning matter in a free and confidential consultation with our legal team.
Wills and Last Testament Lawyer Wall, NJ
The most common type of estate plan is that of a Will and Last Testament. Contrary to common understanding, Wills are not created once and then forgotten. The most effective type of Will is one that is adjusted over the course of your lifetime in accordance with your wishes and the ever-changing landscape of your assets and estate.
The principle function of a Will and Last Testament is to protect your estate from excessive taxation, and to determine the distribution of your estate and assets when you pass away. When it comes to valuing your assets and determining how to distribute them without excessive financial penalties, it is recommended that you work with an experienced Wall will and last testament lawyer, one who also understands the many complexities of financial matters such as privately owned businesses, investment portfolios, real estate, and more.
Importantly, Wills also allow for the inclusion of what is known as "unusual provisions", provisions which mandate that certain actions or requirements be met before certain assets are to be distributed, and what to do in the case that these requirements are not met. However, in order for any unusual provision you include to be considered legal and enforceable, they will need to have a "sound and rational" legal explanation, yet another aspect of a Will in which having experienced legal representation on your side can be extremely beneficial.
Finally, your Will should also define who is to be the administrator of your estate (also referred to as the executor). The executor of your Will will be responsible for gathering the various assets mentioned within the Will, paying for any outstanding debts and loans you may have using the assets of your estate, and ultimately for overseeing the distribution of your estate according to your Will or according to State Law for any assets which are not mentioned within your Will and Last Testament.
Trusts Attorney Spring Lake, NJ
Another key aspect of Estate Planning is that of Trusts. While a Will and Last Testament is something that every person should have, Trusts are much more specific in their use and application.
Trusts come in a variety of different forms, and testators (the legal name for the person creating the Trust) may wish to create a Trust in order to:
Protect a named beneficiary within your Will from being denied government benefits which are based on financial need. For example, you might want to create a Special Needs Trusts (SNTs) in the case that one of your named beneficiaries is enrolled in Medicaid. Were that person to receive their inheritance without SNT in place, they may be un-enrolled from Medicaid due to their new financial situation. However, having a Special Needs Trust setup would protect that same individual's eligibility for the Medicaid program.
Protect your assets and estate from a potential future remarriage of your spouse (a remarriage would most likely entitle the new spouse to a portion of your estate).
Create a safety network for your estate should your mental health deteriorate.
Potentially reduce taxes paid on certain portions of your estate.
Protect beneficiaries named in your will from having their inheritance affect divorce agreements such as alimony, marital asset division, and child support.
Allow for inheritance to be awarded once a named beneficiary reaches a certain age, or meets certain criteria.
So while your Will is the fundamental backbone of your Estate Plan, Trusts perform many key functions that go above and beyond what a Will is capable of determining. Speak with our Spring Lake Trust attorneys today to discuss your options, needs, and concerns when it comes to the creation, modification, or enforcement of any kind of Trust.
Advanced Healthcare Directives and Power of Attorney in Ocean County, NJ
Finally, a key part of many Estate Plans is that of the creation of Advanced Healthcare Directives and the granting of Power of Attorney. While neither of these things legally need to be included as part of your Estate Plan, it is highly recommended that you at least consider their value to you in your particular situation when creating or modifying your Will.
Advanced Healthcare Directives set forth what actions should be taken by medical personnel in the event that you are incapacitated. Without these directives in place, it will be up to a judge to decide what medical actions should be taken on your behalf rather than leaving the decision to you or a loved-one (given that your family does not file for, and succeed with, a guardianship proceeding).
Power of Attorney is similar in that it protects you and your estate from potential mental or physical incapacitation, however it is more often used in legal and financial matters rather than medical. For example, a person with early onset of Alzheimers may wish to grant Durable Power of Attorney to a close friend of family member, allowing that person to manage their affairs until their passing. Their are many different types of Power of Attorney used in many different types of situations, so to learn more about these specific types of Power of Attorney please read our Power of Attorney page.
Contact a Sea Girt Wills and Trusts Attorney Today
At the Bronzino Law Firm, we have extensive experience helping clients and families to create effective, highly-personalized, and legally binding Estate Plans in towns across Ocean and Monmouth County towns including Wall, Spring Lake, Sea Girt, Toms River, Point Pleasant, Asbury Park, Brick, Jackson, Neptune, Manasquan, and more.
We believe that by listening closely to each of our clients' unique needs and concerns in any legal matter, we can best secure them the types of resolutions that meet those same needs and concerns. The smaller size of our law firm allows us to give each of our clients the attention that their legal matter deserves while still charging fair and reasonable rates for our services.
To speak with our legal team today in a free and confidential consultation regarding any kind of estate planning matter such as the creation, modification, or validation of a Will, Trust, Advanced Healthcare Directive, or Power of Attorney, please contact us online, or through either our Sea Girt, NJ office or our Brick, NJ office at (732) 812-3102.