REAL ESTATE PURCHASE GUIDE
Ocean County Real Estate Attorney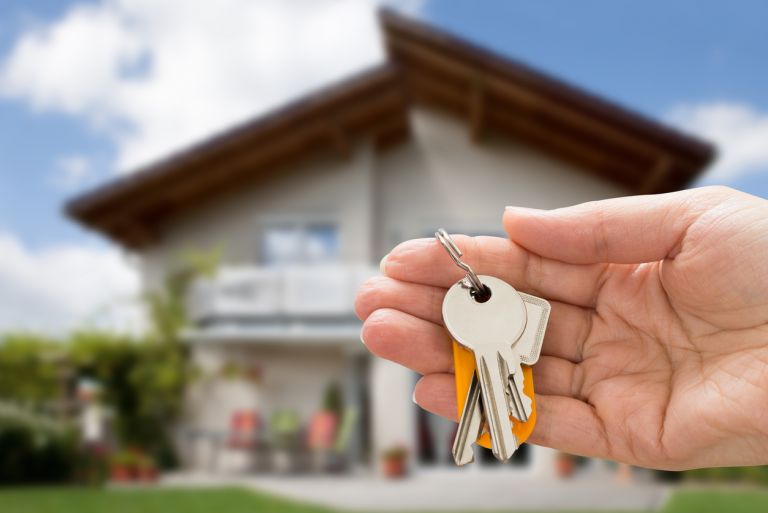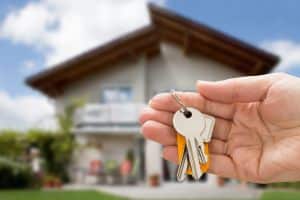 Whether you are buying your first or fourth home, the process for purchasing residential real estate is the same. This guide is written for clients of The Bronzino Law Firm so that they know what to expect when purchasing a home in New Jersey. It will also highlight some of the procedures that The Bronzino Law Firm will do for you when you are purchasing real estate.
Step 1 – Get Pre-Qualified for a Mortgage
The first step in the process is to determine how much of a mortgage you qualify for. Once you determine how much you can qualify for, you will be able to search for a home within your price range. There are numerous reputable mortgage brokers that will pre-qualify you for a mortgage. Your mortgage broker will determine what type of mortgage is appropriate for your circumstance (conventional, FHA, VA, etc.). The Bronzino Law Firm will work with your mortgage lender to ensure that your real estate purchase goes smoothly.
Step 2 – Hire a Real Estate Agent
A real estate agent is an extremely important part of the search for your new home. They will work with you and your budget to find you your ideal home. It is important to use a real estate agent that you trust and feel comfortable with. At The Bronzino Law Firm we have close relationships with realtors in Ocean County. We work closely with your agent to make sure you close on your home.
Step 3 – The Contract
If you find the home you want to purchase, your real estate agent will write up a contract offer for the seller. Often you and the seller will negotiate on the price and perhaps other amenities to be included in the sale. If your offer is accepted, you and the seller must both sign the contract. Generally the contract will be written by the New Jersey Association of Realtors and contain standard terms. If you use the standard contract, you will then have three days to have an attorney review the contract. That is where we come in.
Step 4 – The Attorney Review Period
The attorney review period allows for your attorney to make modifications to the contract of sale. While your contract may be standard, certain provisions may be modified or even deleted depending on the specifics of your deal. Further, additional paragraphs or provisions may be added to the contract of sale. That is why it is important to choose an attorney that will thoroughly represent your interest and ensure that the contract is modified to your specific needs and requirements. At The Bronzino Law Firm we have extensive experience in negotiating and modifying New Jersey residential real estate contracts.
Step 5 – The Home Inspection
Almost all New Jersey residential real estate contracts contain a provision allowing for you, the buyer, to obtain a inspection of the property at your own cost prior to closing. The inspection should be performed by a qualified inspector. Your real estate contract should even be contingent upon you receiving a home inspection report that is to your satisfaction. If you do have the property inspected, you must first allow the seller the opportunity to cure, or fix, the defects that you found in the home inspection. The seller can either fix the defects or offer you a credit (reduction in the contract price) at closing in lieu of fixing the defects. We will negotiate the amount of repairs and/or credit required by the seller. If, after being provided the opportunity to cure, the seller refuses to cure any defects or offer a credit at closing to your satisfaction, you are entitled cancel the contract or you may still proceed with the purchase. The home inspection contingency is important as it allows you to be fully informed about the property you are about to purchase.
Step 6 – The Mortgage Commitment and Appraisal
If you are obtaining a mortgage in your real estate purchase, the contract will also be contingent upon you obtaining a mortgage. You must act in good faith in securing this mortgage.
Your contract will set a date, often two weeks before the closing date, that you must receive a mortgage commitment from your lender. The specifics of a mortgage commitment differs between lenders but it is generally proof that the bank is willing to issue you the loan for the home. Just because you receive a mortgage commitment, it is not a 100% guarantee that you will get the loan – often commitments are subject to final underwriting just before closing. However, a mortgage commitment is a signal to the seller that it is likely that the bank will issue your loan at closing. If you do not receive a commitment and are denied by the bank, you can cancel the contract.
Another contingency is that the home you are buying must appraise for the value that you are buying it for. The mortgage company wants to secure its investment, therefore they want to make sure you are paying the right price for the property. The mortgage company will send its own appraiser to determine the value of the property. If it does not appraise for the value that you are buying it for, then you may be denied the loan unless the sellers reduce the contract price or, perhaps, you come up with more money to put down.
Step 7 – Title Work
When you are purchasing real estate in New Jersey, you should always have a title search performed on your property. Generally a title search is performed after the home inspection and once a mortgage commitment has been issued. The title search will reveal the actual owner of the property, if there are any mortgages, liens, judgments, or unpaid taxes that have to be satisfied prior to closing, and if there are any easements, restrictions, or leases that affect the property. You have the right to choose what title company you want to use, however, most people allow us to choose the title company that we want to work with. At The Bronzino Law Firm, we have close relationships with reputable title companies in the area. We will order the title work for you to help make sure that you purchase a property that has clear title. If the title search reveals a problem, we will use our legal experience to clear that issue so that you can still buy your new home.
Upon performing a title search and resolving any outstanding title issues, the title company will then issue you title insurance. The title insurance will protect you against any unforeseen omissions or errors that were not picked up during the title search.
Step 8 – The Closing
The closing is the day that you have been waiting for; it is when you finally purchase your new home. Just before closing, your loan should have been approved by the bank's final underwriter and they will have issued a clear to close. You and your realtor will then have a final walk-through of the property to make sure that it all required repairs were performed and that the property is in broom-clean condition.
At closing you will be issued a closing statement, better known as the HUD-1 statement. The HUD-1 provides a specific breakdown of all costs that you are paying for the purchase of your new home. This includes, but is not limited to, the bank fees, attorney's fees, title fees, recording charges, prepaid taxes, prepaid homeowner's insurance, sewer adjustments, and other adjustments depending on the nature of your deal. At The Bronzino Law Firm, we will go over the HUD-1 with you in detail and answer all of your questions that you may have. In fact, we try to send you a proposed HUD-1 statement if at all possible the day before closing so that you can begin thinking of any questions you may have on the day of the closing. After reviewing the HUD-1 you will be required to sign multiple copies.
Additionally, if you are obtaining a mortgage, you will be required to sign numerous documents for the bank; this includes federally required disclosures as well as the mortgage and note itself. Therefore, you should set aside at least one hour of your time, and possibly more, for your closing. Additionally, you should bring two forms of identification to be copied.
Step 9 – Additional Role of Real Estate Attorney
As you can see, your real estate attorney is extremely involved your purchase. The Bronzino Law Firm will be by your side throughout the entire process. We will answer any questions that you may have. Additionally, we will negotiate extensively with the other attorney, resolve any outstanding title issues, work closely with your realtor, and attend various other legal issues that may arise. Therefore, it is important that you choose the right New Jersey real estate attorney. The Bronzino Law Firm has the experience to be your real estate attorney.
Brick Real Estate Attorney NJ
Call (732) 812-3102 or send an email to discuss your real estate transaction.