Divorce Mediation Attorneys Brick and Sea Girt NJ
Under New Jersey law, divorcing couples who disagree over financial matters or child custody issues must attempt to reach an agreement through mediation before having their disputes settled by a judge.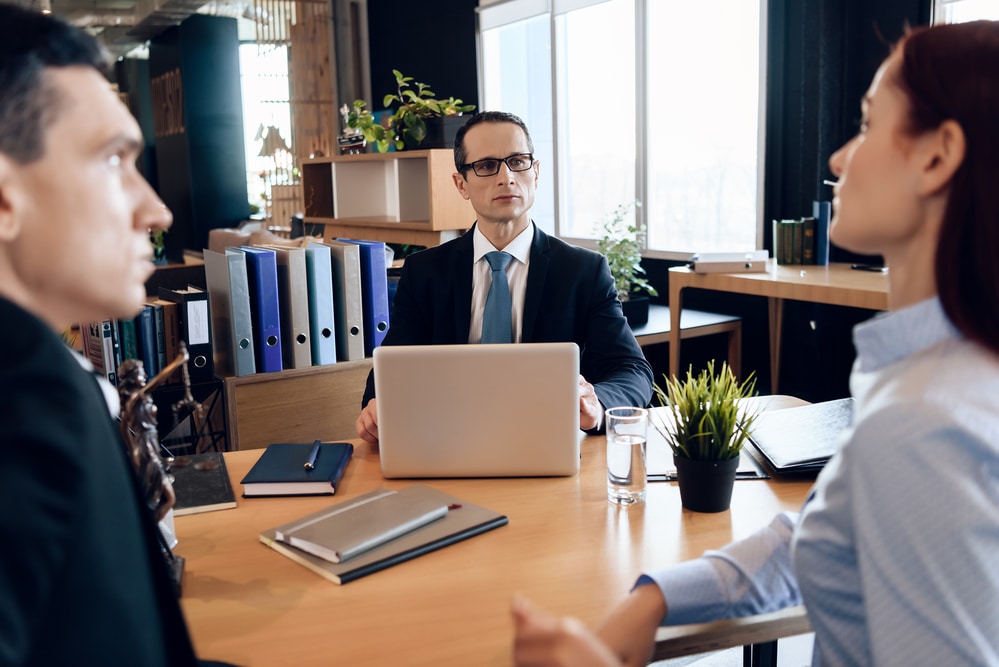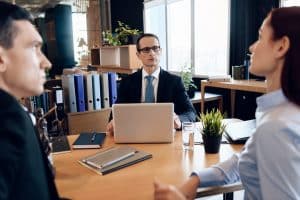 Getting divorced an overwhelmingly stressful time for everyone involved.  Arguing over finances, child custody, and property can create a long, drawn-out conflict with little progress to show for it. The cost and emotional upheaval may make the process seem daunting. Under New Jersey law, divorcing couples who disagree over financial matters or child custody issues must attempt to reach an agreement through mediation before having their disputes settled by a judge. However, if both spouses agree, nearly any issue relating to divorce can be resolved through mediation, which offers several potential advantages.
What Is Mediation?
It is a type of alternative dispute resolution (ADR), meaning it is one method used to resolve legal cases without going through litigation or going to trial. In mediation, a neutral third party, usually a lawyer, meets with the parties to a case to help them find solutions to resolve their differences without court intervention.
A mediator does not represent either of the parties and does not give legal advice. The mediator's job is to make sure the parties address all issues necessary to resolve their case by moderating their discussion of the issues. The mediator in a given case should also be experienced in the law governing the parties' issues.
What Issues Can Be Resolved Using Mediation?
Divorce mediation in NJ can be used to resolve all of the issues that arise in a divorce. Parties in every divorce must address economic issues. This means identifying, valuing, and dividing the marital assets and debts.
While it may seem that listing what is yours and what is not in the way of possessions and debts would be easy, it is not always that straightforward. Assets can be either tangible, meaning something you can touch, or intangible, such as accounts and other financial investments. Tangible assets include things like houses, cars, furniture, and personal belongings. Those are easy to identify. Intangible assets are bank accounts, retirement and pension accounts, life insurance with a cash value, and stock options. As New Jersey is an equitable distribution state, all assets, tangible and intangible, must be identified to make an adequate settlement that is as fair to both parties as possible.
Divorce mediation in NJ helps couples wishing to avoid the costs and delays associated with a divorce trial. Couples may choose to mediate, or the court may order the parties to mediate one or more issues. Couples may choose to hire a private mediator. Alternatively, the NJ court-sponsored mediation system separates mediation into two groups:  economic or financial issues and mediation of child-related issues.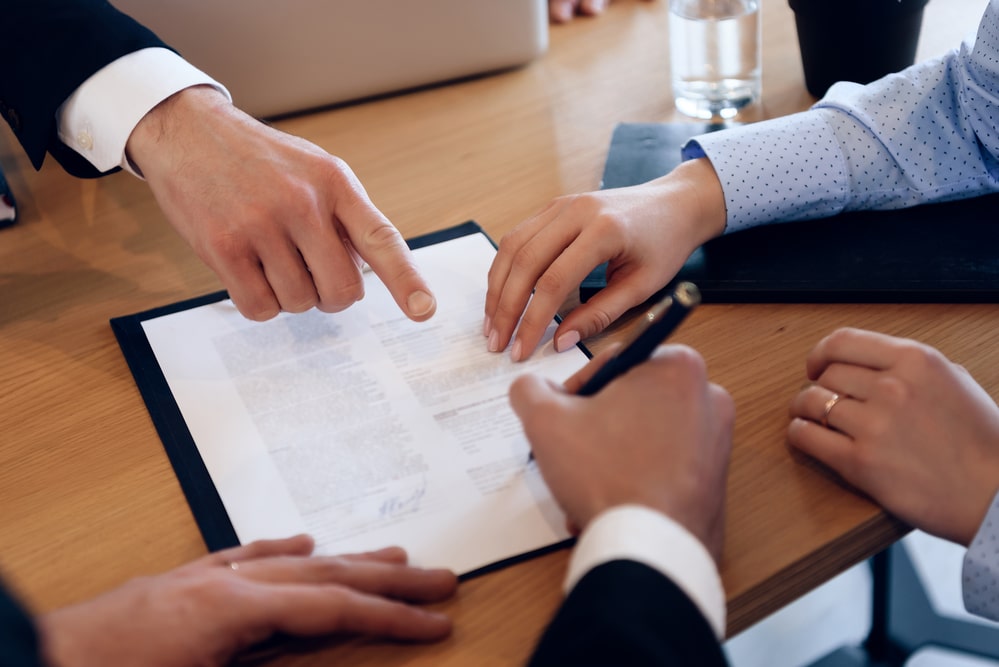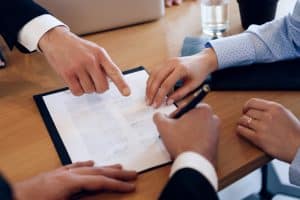 Couples with children must also resolve child-related issues regarding custody, parenting time, and child support. Child custody refers to the child's living arrangements and decisions regarding the child's education, health, and religious upbringing. The parties must also determine the amount of time the child is with each parent, sometimes called parenting time or visitation. Parenting time includes weekly parenting time and a plan for extended parenting time, such as trips, vacations, holidays, and special days, such as birthdays within the familial unit.
In custody mediation, the mediator discusses with both parents the possible custody arrangements for the children. Mediators are usually attorneys, but they can also be court personnel or other individuals with family law experience. If you reach an agreement during custody mediation, the agreement is likely binding, meaning it would be difficult for you to request an alternative agreement later.
Do I Need an Attorney for New Jersey Divorce Mediation?
The mediator does not take sides, nor can they give legal advice, but parties may have their attorneys attend and participate in the mediation to fill that gap and provide legal counsel. In all types of mediation, spouses choose to represent themselves, have an attorney attend the mediation with him or her, or consult an attorney before and after the mediation.  At that meeting, the attorney can help prepare the client for mediation and offer advice on the law as it applies in that particular case. The spouse can then meet with the attorney after the mediation to discuss the offers being presented. In short, legal representation is not required; however, it helps have someone who knows divorce agreements.
Why Choose Divorce Mediation in NJ?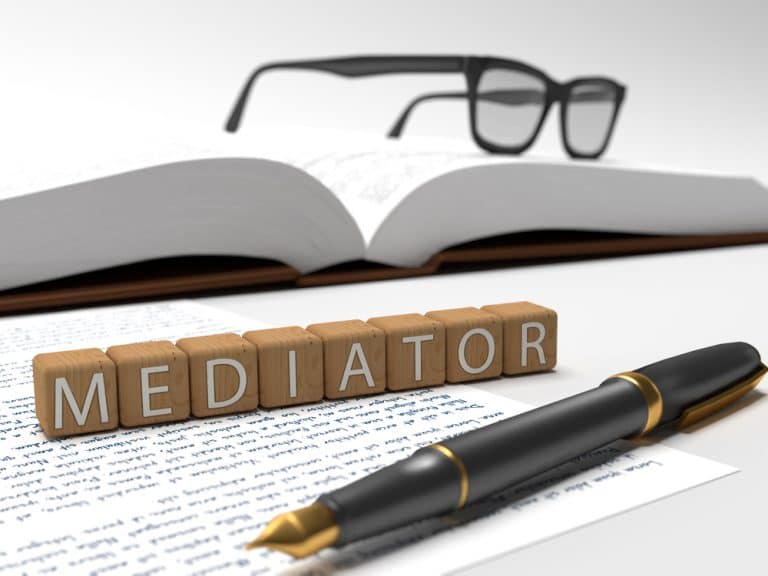 Mediation has a key benefit over litigating a divorce: the parties are in control. In mediation, the parties have a say in how they divide assets and the terms of custody and parenting time. If the matter were to go to trial, each party would only have the opportunity to voice his or her wishes, but the court would be the ultimate decision-maker.
Beyond that, mediation provides an environment of the three C's: compromise, conversation, and collaboration.  Divorce proceedings do not have to be contentious.  If children are involved, it is to their benefit that an agreement is reached in a calm, mutually beneficial way.  You and your spouse may be separating, but your children will continue to be a part of your lives, and they deserve to be in an environment without constant arguments and hostility.
Consult with a Monmouth and Ocean County, NJ Divorce Mediation Lawyer Today
Our attorneys are focused on providing constructive and effective legal solutions for clients across New Jersey and Ocean County at Bronzino Law Firm, including Point Pleasant, Toms River, Spring Lake, Sea Girt, Jackson, Wall, and Brick.
Our unique approach to family law centers around creating family life plans out of family law problems. We understand how stressful divorce can be.  By listening carefully to all of your needs and concerns and keeping you highly informed and involved throughout the legal process, we believe we can work together to achieve the results you need in your unique legal situation.
To schedule a confidential case assessment with our firm today, please contact us by filling out our contact form or through our Morristown, NJ office at (732) 812-3102.