Home Buyers' Attorney Ocean and Monmouth County, NJ
Serving Clients across Monmouth County, Ocean County, Manasquan, Point Pleasant, Toms River, Wall, and across Central New Jersey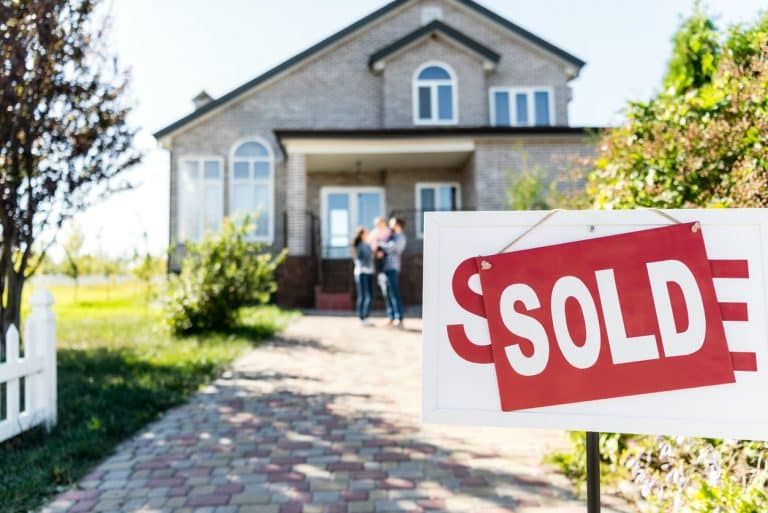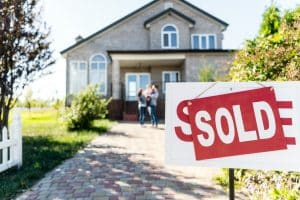 Purchasing a home or other real estate is a major step which many of us take at some point in our lives. The process of purchasing a home can be daunting, but it is certainly worth it when the situation is right. Understanding when the time is right to own your home is more easily said than done. There are innumerable factors to consider including the financial aspects, personal aspects, and determining which home is right for you. Thankfully, there are a few tips that can simplify this process for the first time or even experienced home buyers in New Jersey.
At The Bronzino Law Firm, our real estate attorneys protect clients' rights before, during, and after the purchase process in local Monmouth County and Ocean County towns such as Manasquan, Sea Girt, Spring Lake, Brick, Jackson, Brielle, Wall, and across Central New Jersey. We believe in offering highly personalized legal solutions that address the individual needs and concerns of our clients and their families. This has led to our clients consistently leaving positive reviews and testimonials.
If you or a loved one are considering becoming a homeowner or have any real estate legal concerns, please call our Brick, NJ or Sea Girt, NJ offices by dialing (732) 812-3102 today for a free and confidential consultation.
Spring Lake Real Estate Attorneys Discuss Finances of Home Ownership
One of the primary considerations of purchasing any property is the financial aspect. There are two sides to this coin, as purchasing your home can be a great investment, but also can be a tremendous burden. Our Spring Lake real estate attorneys believe that taking a realistic and honest look at your financial situation can lead to a successful home purchase process. When thinking about your preparedness to purchase a property, you may want to start with these:
Understand Closing Costs – Closing costs are often shocking to first-time homeowners. You may have to cover a litany of costs such as hand money (which is refundable), title service costs, agent commissions, appraisal costs, home warranties, mortgage insurance, etc.
Consider your existing debts and realistic forecast of expenses – existing student loans, car payments, or other financial responsibilities can become an even greater burden to those who own their home. Be honest with yourself when it comes to your monthly budget.
Tax deductions are minimal in most cases – write-offs for homeownership can be a great help but are often overestimated. Speak to a Spring Lake attorney or tax professional to get a better picture of what you can reasonably expect.
Consider the maintenance costs – unless it is covered by a home warranty, homeowners can no longer call their landlords to come to fix leaky sinks, faulty roofs, or broken appliances. An old guideline is to have enough money in the bank to replace your roof, just in case.
Personal Aspects of Home Ownership: Real Estate Purchasing Lawyers Neptune, NJ
In addition to the strict financials of homeownership, our Neptune, NJ real estate attorneys understand that it includes a change in lifestyle as well. Purchasing real estate can be a great decision, but it is not always the right choice for you. Before pulling the trigger, you and your loved ones may want to consider the following:
It is a long term commitment – you can always sell your house…until you can't. Assuming that you will get a return on your investment in a short turnaround is a risky perspective. It is wise to purchase a home with the belief that you will stay there for several years at a minimum to reduce risk. If you are not prepared to do that, homeownership may not be the correct decision.
You are signing a contract, and not just one – the paperwork and legal red tape of homeownership can be overwhelming. You are committing to more than just a mortgage. Speak to an experienced real estate attorney to learn more.
Choose your real estate professionals wisely – Realtors, mortgage brokers, and real estate attorneys will likely all play a large role in your home purchasing process. Take the time to select the individuals who will best suit your individual needs and concerns. These professionals can help save you money and headaches in the short and long term.
Considering a Property Purchase? Contact our Brick, NJ Real Estate Attorneys Today
Real estate attorney Peter J. Bronzino is proud to serve clients from Ocean and Monmouth County towns such as Spring Lake, Neptune, Manasquan, Wall, Point Pleasant, Brick, Jackson, and across Central New Jersey. Our firm was founded to provide personal and focused legal service to local families looking for a small firm experience. By keeping our firm size intentionally small, we save our clients the hassle of dealing with a large firm where cases are passed from partner, to associate, to junior attorney, and so on. When you work with us, you will be working with a single attorney and legal team throughout.
For a free and confidential consultation regarding your home buying questions and concerns, please contact us online or through our Brick, NJ or Sea Girt, NJ offices by calling (732) 812-3102 today.