Child Support Termination Attorney Asbury Park, NJ
Serving Clients across Ocean County and Monmouth County towns including Neptune, Sea Girt, Asbury Park, Point Pleasant, Wall, Brielle, and more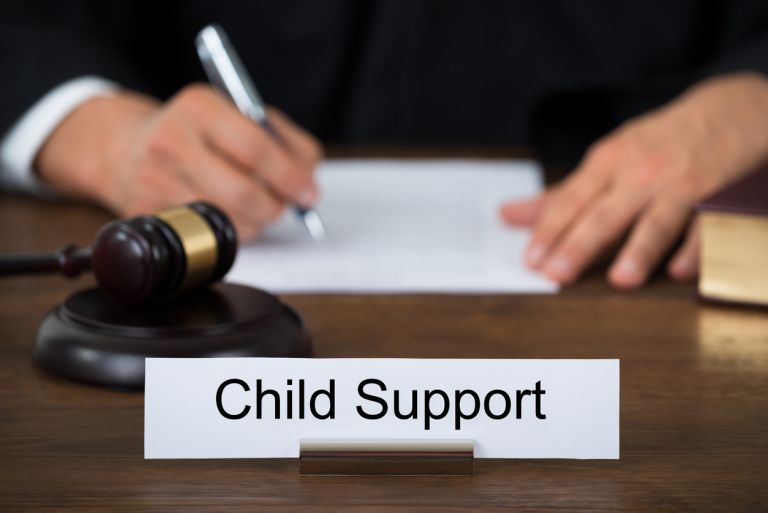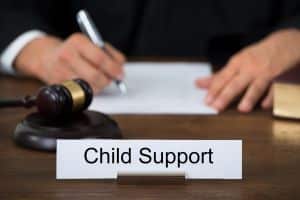 For unmarried or divorced co-parents in New Jersey, considerations for child support are common. Agreements are made to provide for the needs of children based on the financials of both parents and the existing child custody arrangements. Of course, children do not remain children forever. There are several different scenarios which may lead to an existing child support agreement either coming to an early close or running its natural course. Changes in circumstance, legal action taken by parents or children, and the child becoming a legal adult all can play a role in the termination of your child support agreement.
At The Bronzino Law Firm, our child support termination lawyer works with families who are seeking to terminate or are trying to prevent the early termination of child support agreements. We have extensive experience representing clients from Ocean and Monmouth County towns including Brielle, Wall, Toms River, Point Pleasant, Manasquan, Asbury Park, Brick, and all of Eastern New Jersey. Our smaller firm size allows our divorce and family law legal team to focus on the individual needs and concerns of our clients.
Call our office today for a free and confidential consultation regarding your child support agreement and your options to modify or terminate that agreement.
Default Child Support Termination in Monmouth County
Some child support agreements are signed with a pre-determined end date. This can be decided based on the unique circumstances of you and your family. However, the majority of child support agreements do not come with a finite date of termination. In this case, your Point Pleasant child support attorney will need to identify the terms of your agreement and the nature of your situation to reach a legal termination.
Pursuant to a recent Child Support amendment signed by Governor Christie, child support obligations shall terminate when the child reaches 19 unless there are superseding factors. Under no circumstances are child support obligations to extend beyond the child's 23rd birthday. In other words, if your agreement has no set end date and there are no abnormalities or requests to extend child support, your child support agreement will likely be terminated when the child turns 19.
Causes for Early Child Support Termination: Neptune Child Support Attorney
There are also a litany of reasons why a child support agreement may be terminated before the child turns 19 or the agreed upon termination date. Your Brielle child support termination lawyer may facilitate an early end to child support based on any of the following actions:
A substantial change in circumstance in which the child support agreement is no longer tenable. In many cases, this can lead to a modification to your agreement. However, it may also lead to the agreement being terminated outright
Child enlists in the military
Child moves away from the family home
Child is legally married
Death of the child
Child has become financially independent
More
It is important to note that some co-parents can amicably agree to terminate child support obligations on their own. In some cases, it becomes clear that the support is no longer necessary or the payor is no longer able to reasonably make the payments. No matter what your situation, consulting with a qualified child support attorney is a great first step.
How Does Child Emancipation Impact Child Support in Ocean County?
Another key factor when determining the end date to child support obligations is the concept of child emancipation. In New Jersey, children may become legally emancipated based on a number of factors. Similar to the early termination of child support, reasons for child emancipation can include moving away, financial independence military enlistment, and so on.
If a child has been emancipated, they are legally an adult. Emancipated adults are no longer eligible to receive child support payments. There is a common misconception that children are automatically emancipated when they reach the age of 18. While 18 year olds are considered adults in many regards, this milestone has no material impact on child support considerations in New Jersey.
Contact a Child Support Termination Attorney with Offices in Brick and Sea Girt Today
Child support termination attorney Peter J. Bronzino has extensive experience serving families from Monmouth and Ocean County communities such as Spring Lake, Sea Girt, Silverton, Toms River, Wall, Bay Head, and across Eastern New Jersey. Attorney Bronzino believes in keeping clients informed and involved throughout the legal process to ensure that our legal solutions address the individual needs and concerns of our clients and their families. Our focused and efficient approach to family law allows our child support legal team to offer high quality legal service for fair and reasonable rates.
To learn more about the possibility of modifying or terminating a child support agreement in New Jersey, please contact us online or through our Sea Girt or Brick offices by calling (732) 812-3102 today for a free and confidential consultation.