Ocean and Monmouth County Divorce Attorney
With Offices Conveniently Located in Brick and Sea Girt, New Jersey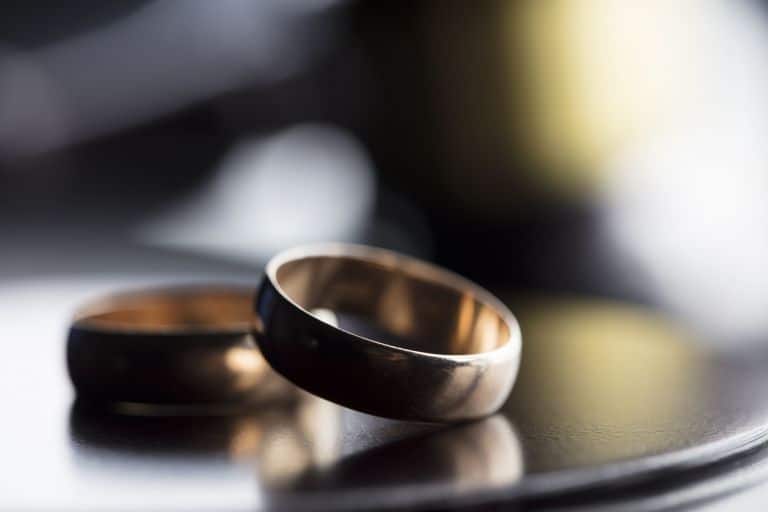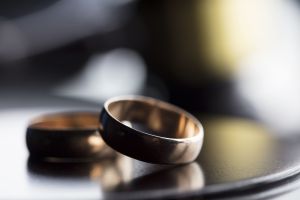 Divorce is often a stressful and emotional process. Many people find themselves uncertain of their future, and that uncertainty causes them to make rash and unconsidered decisions. In these difficult times, it is important that you find someone you can count on to give you realistic advice while at the same time fight to secure the future you envision for yourself and your family.
If you are considering a divorce, or are currently going through a divorce, look no further than the Bronzino Law Firm. We handle all divorce related matters including child support, child custody, division of assets, alimony and spousal support, and post-divorce modifications for clients across Ocean County and Monmouth County.
For many Ocean County and Monmouth County residents, Attorney Peter J. Bronzino has been that dependable and tenacious advisor. Peter Bronzino personally handles all divorce case, prides himself on keeping his clients informed and involved in all matters, and is ready and willing to speak with you however is most convenient including e-meetings and face-time.
Call our Brick office or our Sea Girt office at (732) 812-3102 to discuss your unique needs, concerns, and situation when it comes to any kind of divorce matter in a free and confidential consultation today.
Beginning the Divorce Process in Monmouth County and Ocean County
When divorcing in New Jersey, many critical decisions need to be made before your marriage can be legally terminated. These decisions include what grounds are cited for your divorce i.e. a no-fault divorce or a divorce with fault, and the way in which the divorce will be decided (traditional litigation, negotiation, etc).
However, even before these types of decisions can be made, individuals will most likely wish to consult with a Monmouth County divorce lawyer regarding their options and next steps, gather important financial documents, and either file for the divorce in the corresponding County courthouse, or respond to the divorce complaint in the case that the spouse has already filed. Read our divorce process page for more information regarding how to begin and navigate the divorce process in Ocean County and Monmouth County.
No-Fault Divorce Attorney Toms River, NJ
When filing for divorce, one of the first decisions that needs to be made is on what grounds the divorce is being filed for. In New Jersey, you can file a divorce and claim no-fault, meaning neither party is "responsible" for the divorce,  simply that one spouse or both feels that there are "irreconcilable differences" within the marriage that cannot be resolved, and lead one party or both to feel that the marriage should end. In fact, one of the most commonly cited irreconcilable differences is that one spouse wants a divorce, and the other does not.
The advantage of a no-fault divorce is that it cannot be denied (given that the paperwork is filed in the correct location, and filed without missing key deadlines). However, before a no-fault divorce can be awarded, the divorcing couple will still need to negotiate for and decide on a final Marital Settlement Agreement – the agreement that outlines how the key issues of child support, child custody, alimony, and the division of assets is to be handled.
Fault Divorce Lawyer Point Pleasant, NJ
A divorce can also be filed for on the grounds of a specific "fault". Acceptable fault grounds in New Jersey include adultery, domestic violence and abuse, abandonment or desertion, incarceration, substance abuse, and extreme mental cruelty.
If your divorce is filed for as a fault divorce, the filing party will have to prove in court that their spouse committed one or more of the above actions. Unlike a no-fault divorce, if fault cannot be proven to the divorce court, the divorce will be denied. On the other hand, if it is proven that fault grounds for the divorce exist, the cited "fault ground" can potentially impact your child custody agreement and your spousal support agreement.
Division of Assets Lawyer Wall, NJ
New Jersey is an equitable distribution state, meaning that all marital property must be divided equitably. With this in mind, the question quickly becomes what is to be considered marital property, and what is considered separate property? Often, ownership of valuable investments, properties, retirement accounts, family businesses, and even marital debt can become a fierce debate during a divorce.
Additionally, "equitable" does not necessarily mean "equal". The Bronzino Law Firm can help you decide which assets are most important to you, and the long-term consequences of retaining those assets. You may wish to keep the house in your divorce settlement agreement, but it may be that the housing market and tax implications of owning that property actually make retaining the house a long-term financial liability. Whatever the case may be, having an experienced division of assets lawyer who can advise you on these crucial decisions is of extreme benefit.
Child Support Rule 56-a Attorney Brielle, NJ
New Jersey has strict guidelines when determining child support payments during a divorce settlement. Determining factors include the age of the child(ren), child custody arrangements, net income(s) of the parents, and applicable health benefits of the parents. While the rules regarding determining child support arrangements are strict, it can be difficult to properly evaluate all of the influencing factors and exactly how they impact your child support agreement. Attorney Peter J. Bronzino has extensive experience helping his clients properly and efficiently file all of the necessary documentation involved with deciding a New Jersey child support agreement, and is ready to help you and your family.
Spousal Support and Alimony Lawyer Spring Lake, NJ
Unlike child support agreements, spousal support agreements are extremely variable, and open to a great deal of negotiation. While the basic idea of any alimony agreement will be that both parties are able to maintain a lifestyle they were accustomed to prior to the divorce, the exact terms of any spousal support agreement are extremely flexible. Attorney Peter J. Bronzino can help you to craft an alimony settlement which accounts for year-end bonuses, future promotions, the option to receive the education and training necessary to re-entering the workplace, and even future returns such as the sale of a business. Whether you are the payor or the payee of an alimony settlement, Peter Bronzino can negotiate and craft an agreement which works for you, and protects your best interests moving forward.
Child Custody Attorney Manasquan, NJ
Child custody is often one of those most challenging divorce issues to resolve. In New Jersey, parents not only have to decide physical custody, who has the children and when, but also decide legal custody, who is given the authority to make decisions for the child regarding medical, educational, and religious issues. Each parent will have his or her own idea of the ideal child custody arrangement, and it can sometimes be difficult to reach a compromise in this area. There are many different potential child custody arrangements, ranging from one parent have sole physical and legal custody of the children, to parents sharing both physical and legal custody.
It is also important to consider the demands of you and your spouse's jobs, your previous roles in raising the children, the children's own schedules, and where both parents plan to live after the divorce. All of these factors can impact both the best interests of the children, as well as your own decisions regarding the type of custody you wish to pursue.
As you can see, there are a great variety of things to decide and consider when determining child custody, many of them potentially contentious issues between divorcing spouses. Attorney Peter J. Bronzino has extensive experience navigating these complex issues, arriving at a child custody arrangement that suits the needs of his clients and their children, and if necessary, fight for his clients' rights as parents in a court of law.
Contact an Ocean and Monmouth County Divorce Attorney Today
As you can see, there are a great many issues to decide, and if necessary, fight for when settling a divorce. Even in an uncontentious divorce, the sheer amount of paperwork, court document filings, and procedures to follow can be overwhelming, especially if you are already working a full-time job.
Family Law attorney Peter J. Bronzino has extensive experience helping clients with all divorce related matters across Ocean County, NJ including Brick, Jackson, Toms River, and Point Pleasant.
Our law firm does not offer a one-size-fits-all-divorce strategy. Instead, we get to know the people we represent, determine what is most important to them in the divorce, then work with them to develop a strategy designed to meet their individual goals and needs.
With experience handling high-net worth divorces involving the division of family owned businesses and properties as well as diverse investment portfolios, Peter Bronzino has the experience and legal knowledge necessary to helping you with any divorce issue.
To schedule a free consultation regarding your divorce or post-divorce modification issue, please contact us online or through our Brick, NJ offices today at (732) 812-3102.